December: Winter Illuminations
December 01, 2022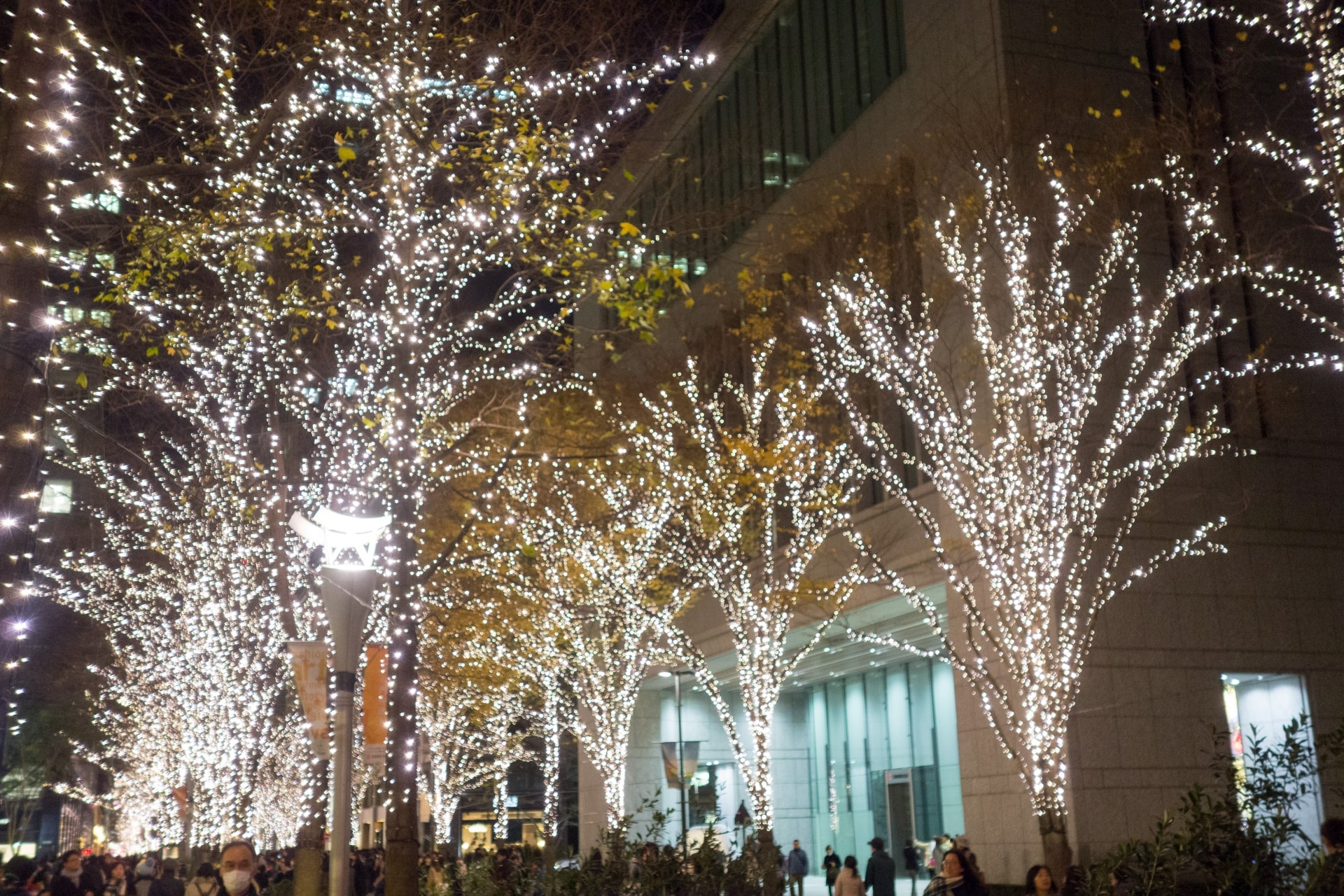 A wonderful modern tradition, winter illuminations are a highlight of the Japanese calendar. From modest street displays to incredible light shows, they bring a bright burst of joy to dark nights, popular with couples, families and friends. The displays draw locals and visitors alike, often adding glittering additions to some of the most famous buildings and natural wonders in the country.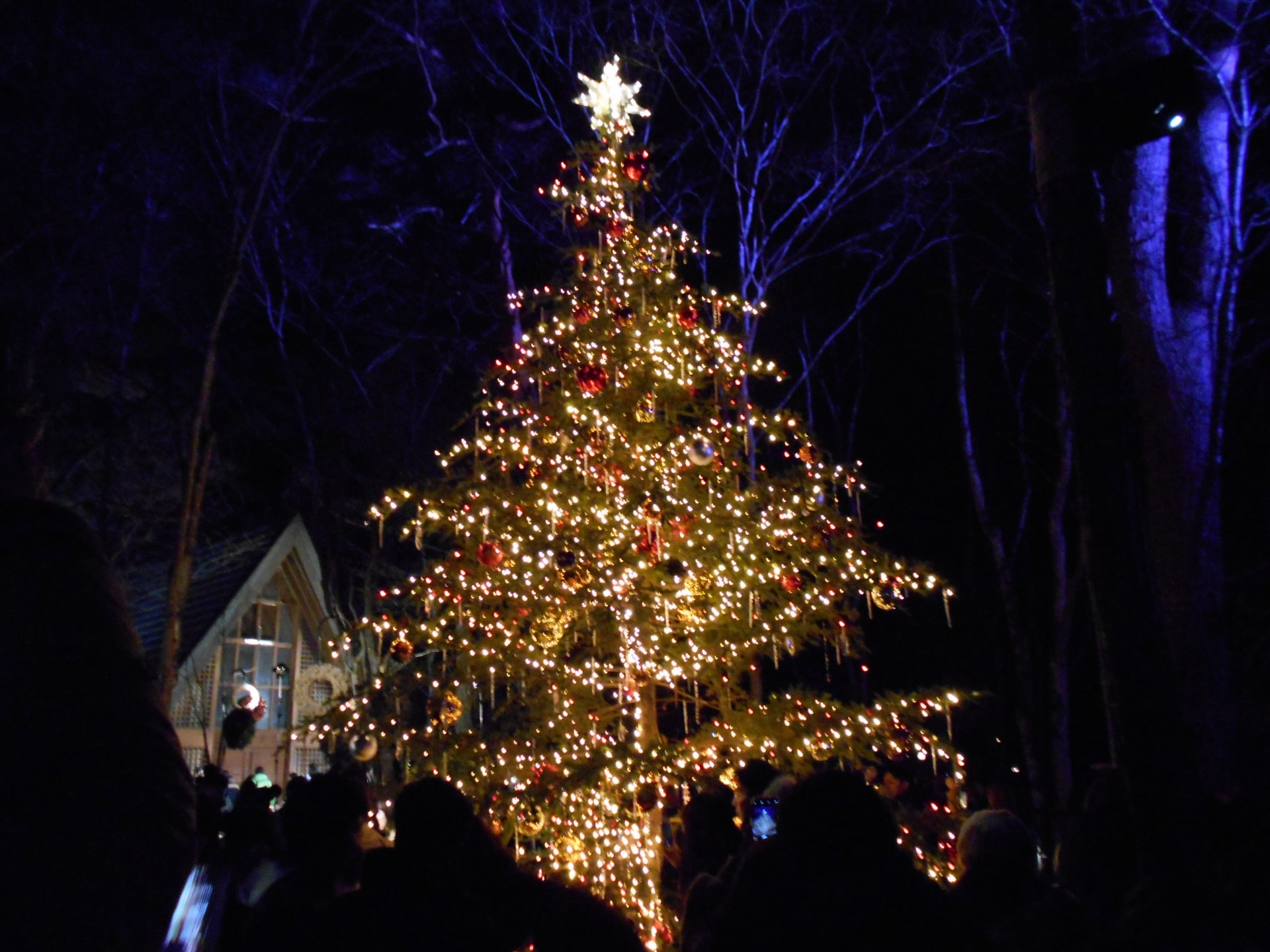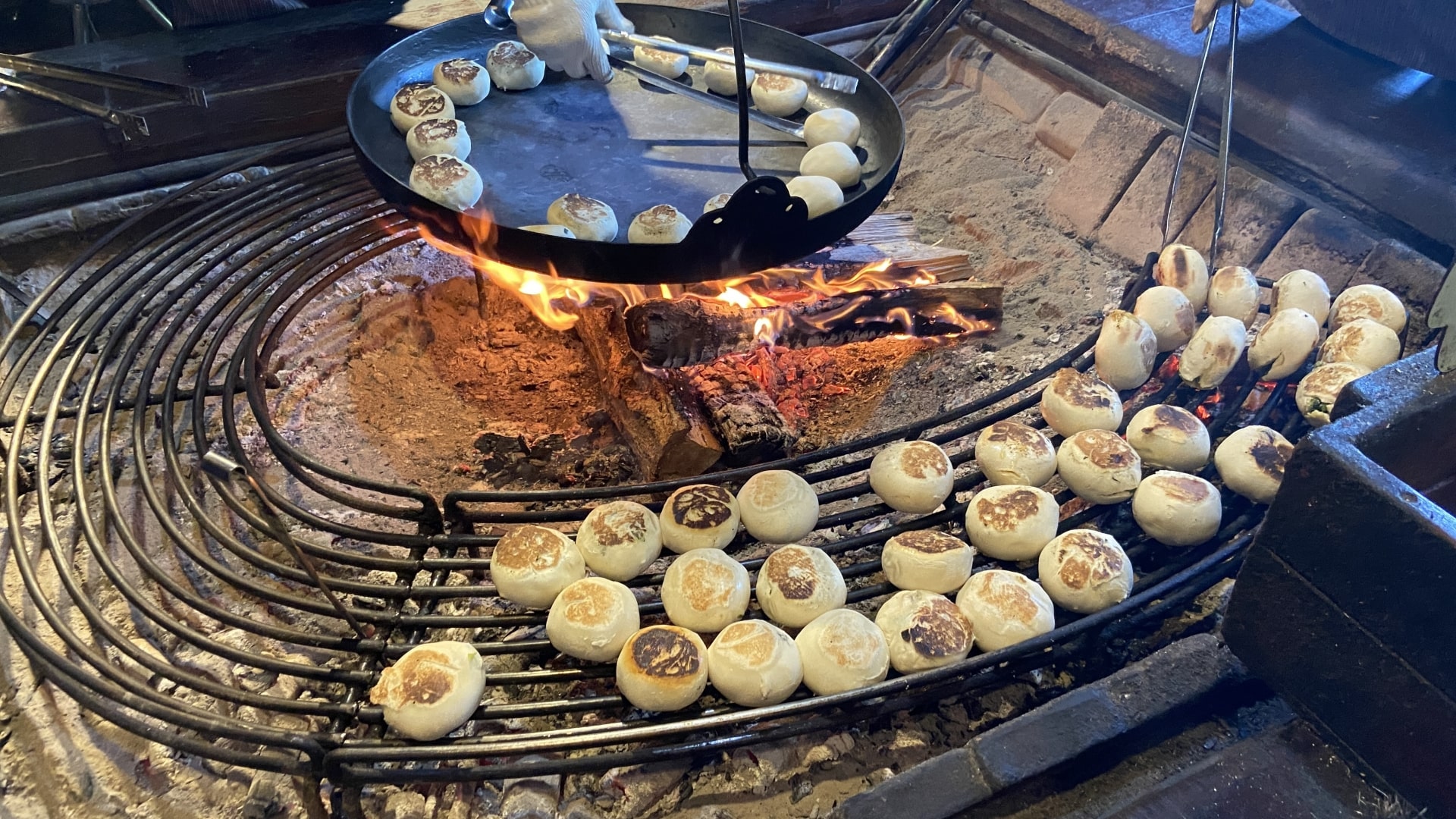 Karuizawa is the couple's capital and takes illuminations to beautiful new heights, illuminating the famous Shiraito Falls each year. The 3-meter-tall, 70-meter-wide waterfall is transformed into a magical waterscape, with the thread-like falls reflecting the delicate waves of color. In the heart of the quiet town, the romantic Karuizawa Kogen Church is surrounded by candles in the lead up to Christmas. A popular spot for kokuhaku (Japanese love confessions) and proposals, it's particularly loved by couples. Using hundreds of energy-efficient LED candles, it transports visitors to the past for a magical evening, with glowing lanterns and shimmering Christmas trees lining the paths. While strolling through the wintery scenes of Karuizawa, visitors can enjoy a snack of oyaki (griddled stuffed dumplings). Considered the soul-food of Nagano Prefecture, they are often filled with local, seasonal vegetables with soy or miso. A perfect winter-warmer, they can be eaten on the go.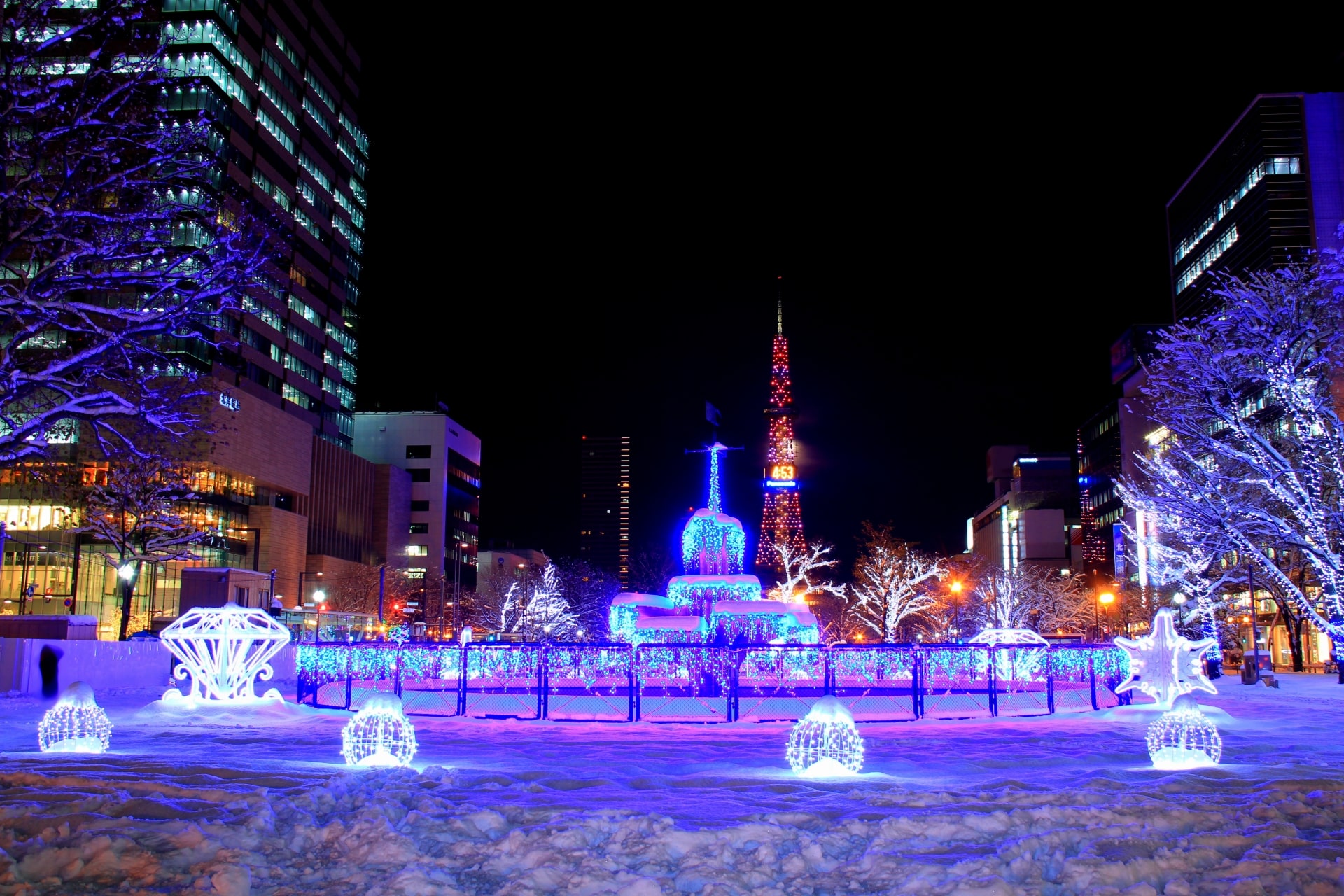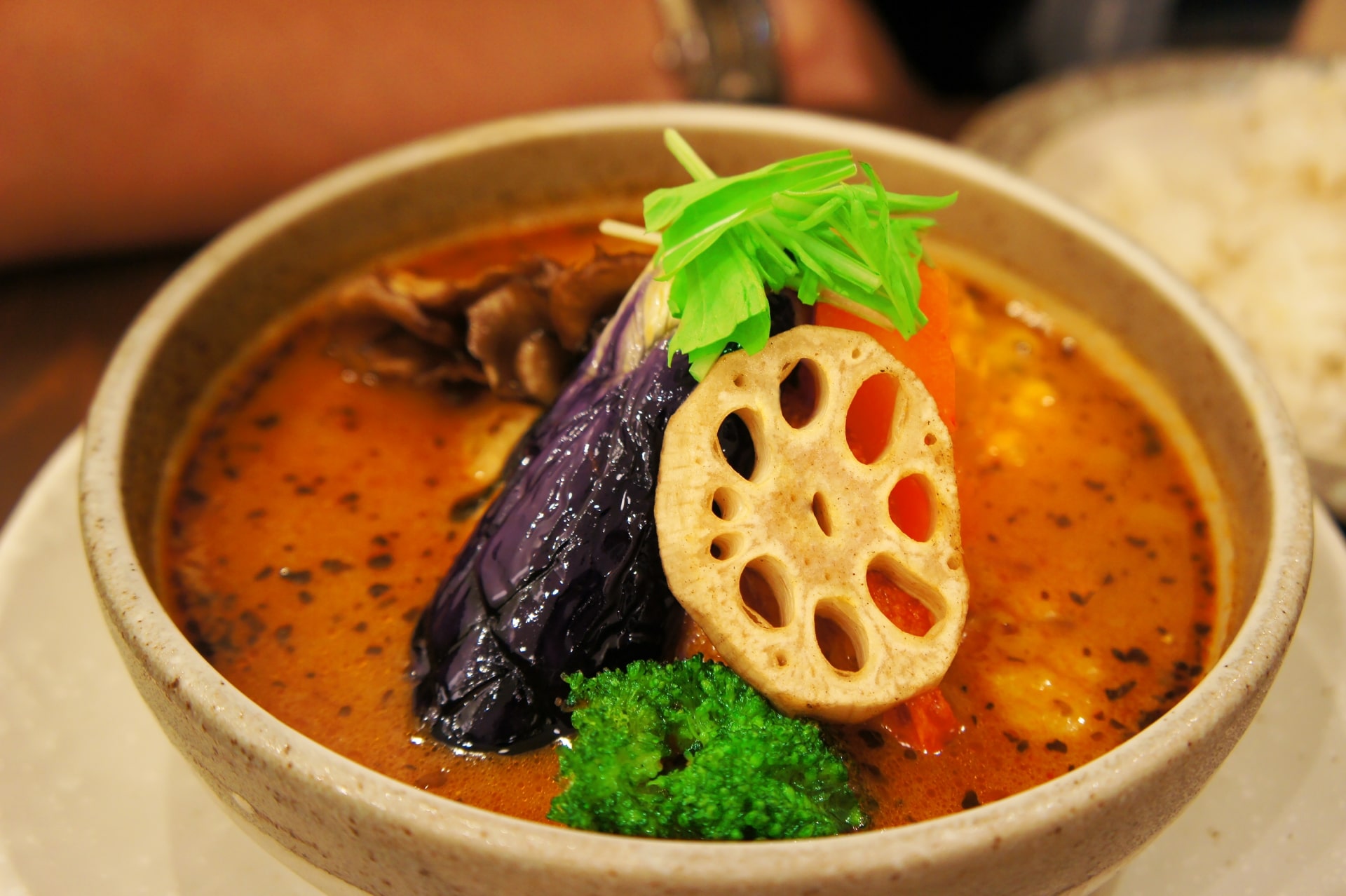 Further north in Hokkaido, the annual White Illumination event brings color and wonder to the city of Sapporo. One of the display's highlights is the use of traditional architecture as a backdrop for impressive light shows, creating a unique blend of old and new. Growing since it began over 40 years ago, the event includes Sapporo Station, Odori Park and even has a Christmas Market. One of the city's best views is from the iconic Sapporo TV Tower, with the lights of Odori Park twinkling far below. As well as a beautiful light display, Sapporo is home to one of Japan's most well-known winter dishes: soup curry. Combining nutritious broth and warming curry spices, the dish is loaded with winter vegetables and provides a hearty, delicious meal. Perfect for warming up between winter strolls, each establishment has their own twist, allowing visitors to taste their way through the city.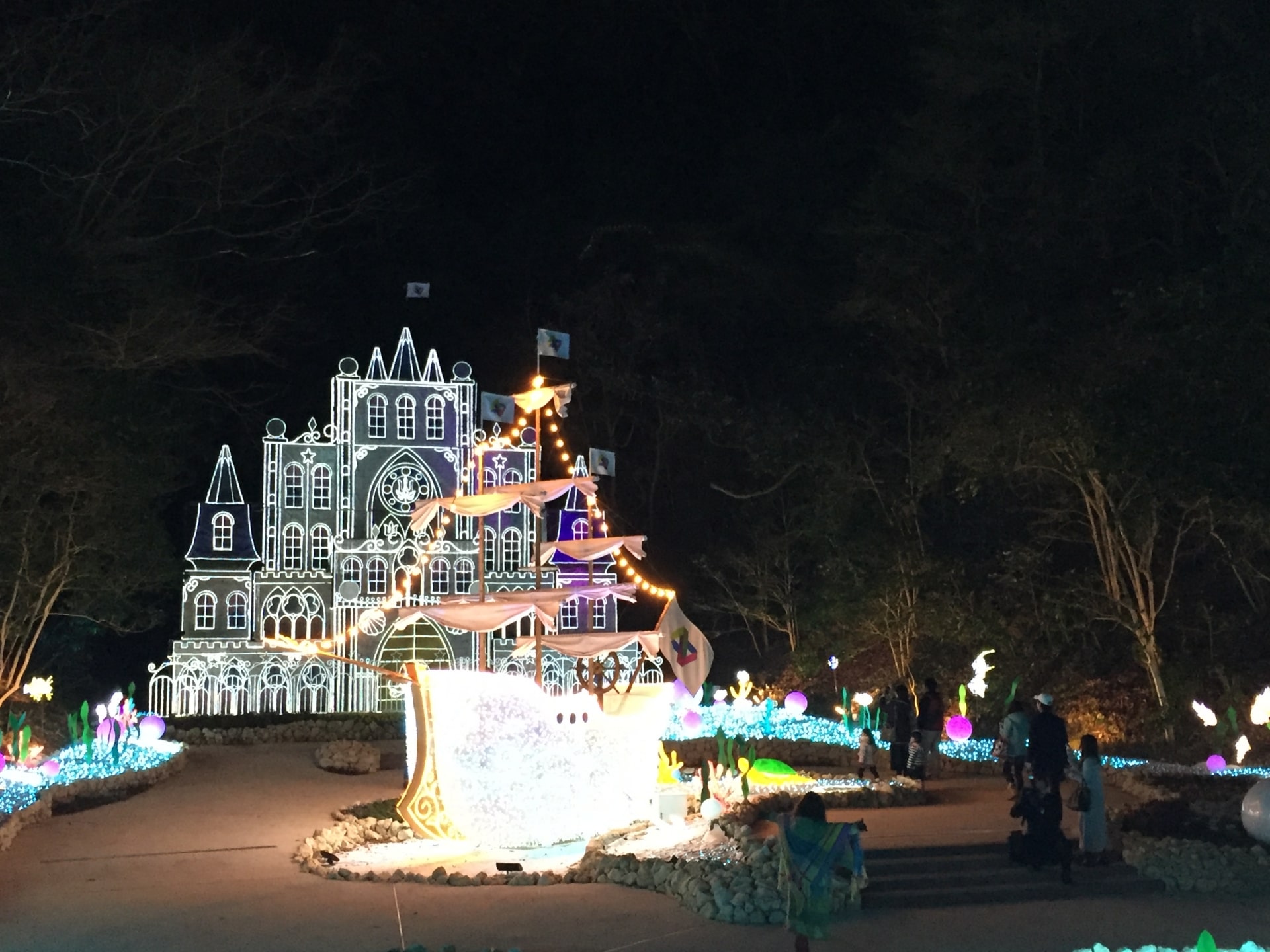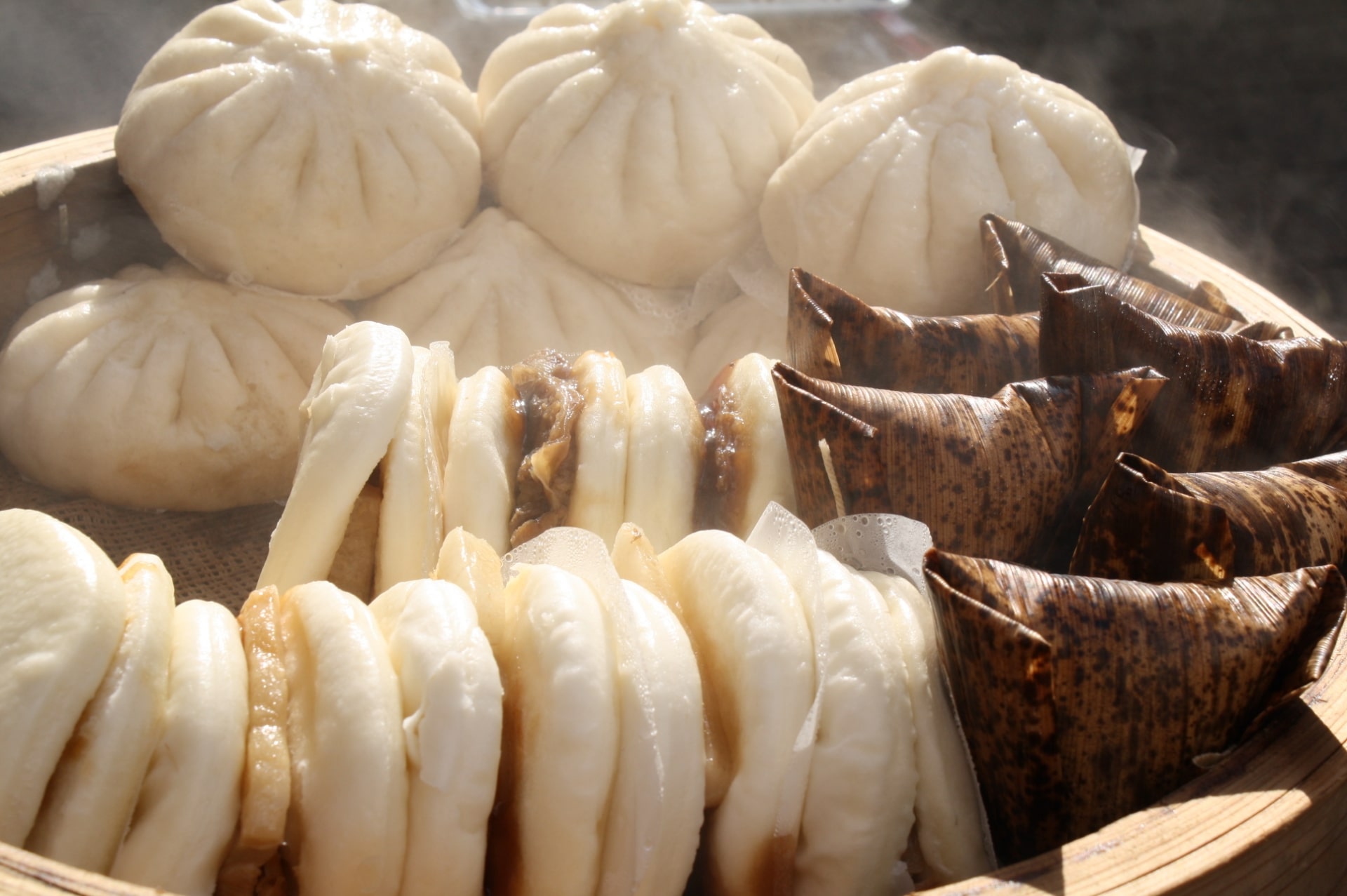 Finally, further south in Kobe, a light festival started in commemoration of the 1995 Great Hanshin Earthquake still amazes visitors, over 25 years on. The Kobe Luminarie is known nationwide for its impressive displays and creative light designs, with many visiting each year from across the country. The joy of pedestrianized streets allows for a relaxed stroll among the lights, with amazing structures intricately decorated to highlight their classical architecture. An ongoing memorial to those who died in the 1995 quake, the lights have been donated by Italy. With 20-meter-high walls of light, incredible tunnels of light and impressive stage productions, it's no wonder millions visit the city in the show's relatively short annual display. While visiting the historic port city, visitors can indulge in the local specialty of chuka ryori. Meaning 'Chinese cuisine,' it combines dishes from the merchants of the past, with favorites such as buta-man (pork buns)—perfect as a street-snack, dim sum and chuka chimaki, a sticky rice dumpling. Alternatively, Kobe beef can be enjoyed in the winter hotpot, a perfect warming dinner to round off a night of sightseeing.
Transforming quiet streets and popular sightseeing spots into winter wonders, Japan's illuminations are a magical experience. Paired with delicious local specialties, good company and a warming glass of sake, they easily create an unforgettable night in Japan.
For more details, contact DMC Japan to discuss ideas, locations and rates.
Contact Us