November: Fall Foliage in Kansai
November 01, 2022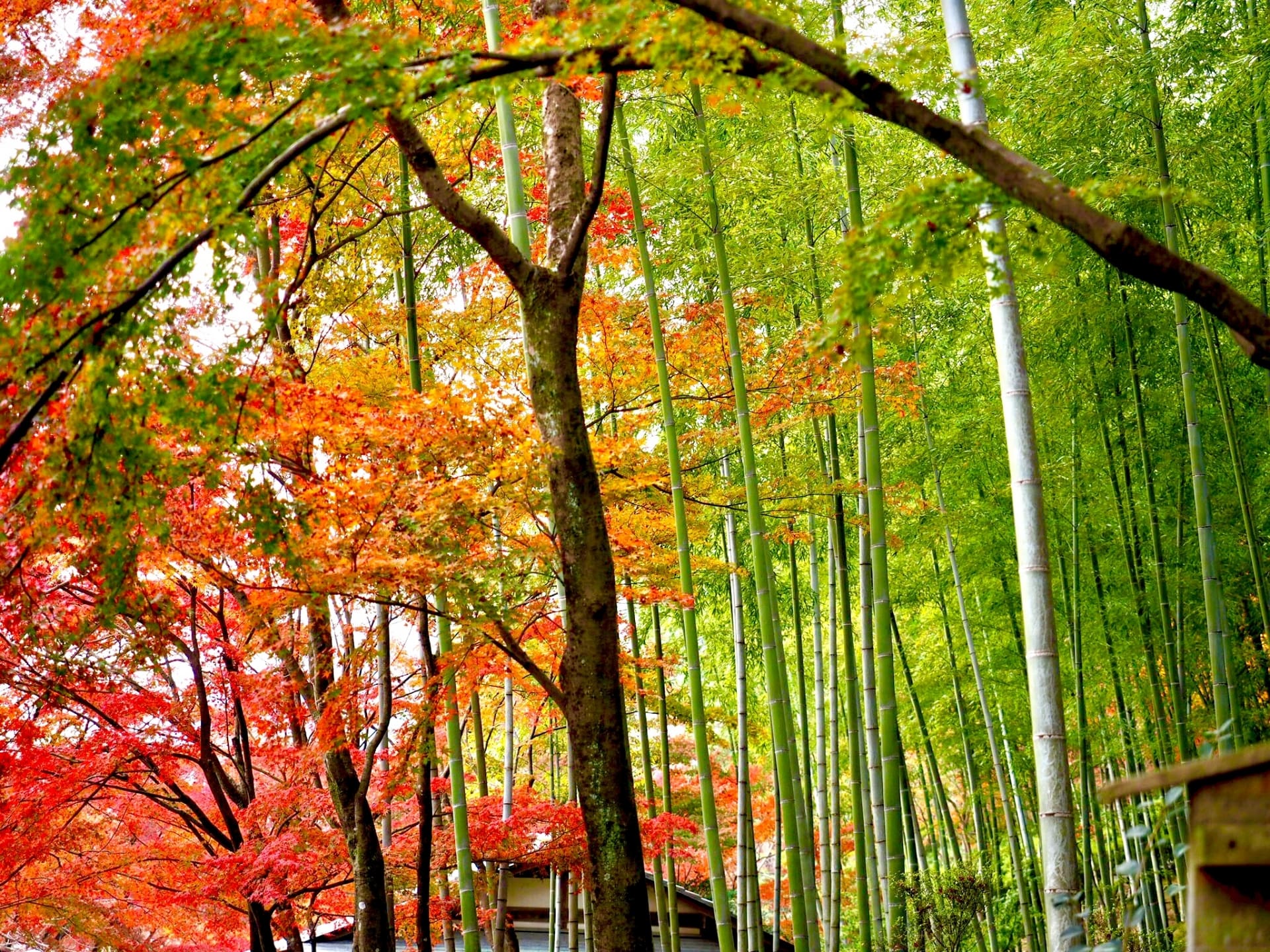 While it may arrive a little later than in the capital, autumn in the Kansai region is certainly no less stunning. Including major destinations like Osaka, Kyoto and Nara as well as the lesser-known prefectures of Wakayama, Mie and Hyogo, Kansai has a host of beautiful autumnal spots to visit. The concept of wabi-sabi, appreciating beauty in imperfection, is an aesthetic practice associated with nature, and the mottled shades and fallen leaves offer the perfect opportunity to appreciate this delicate art.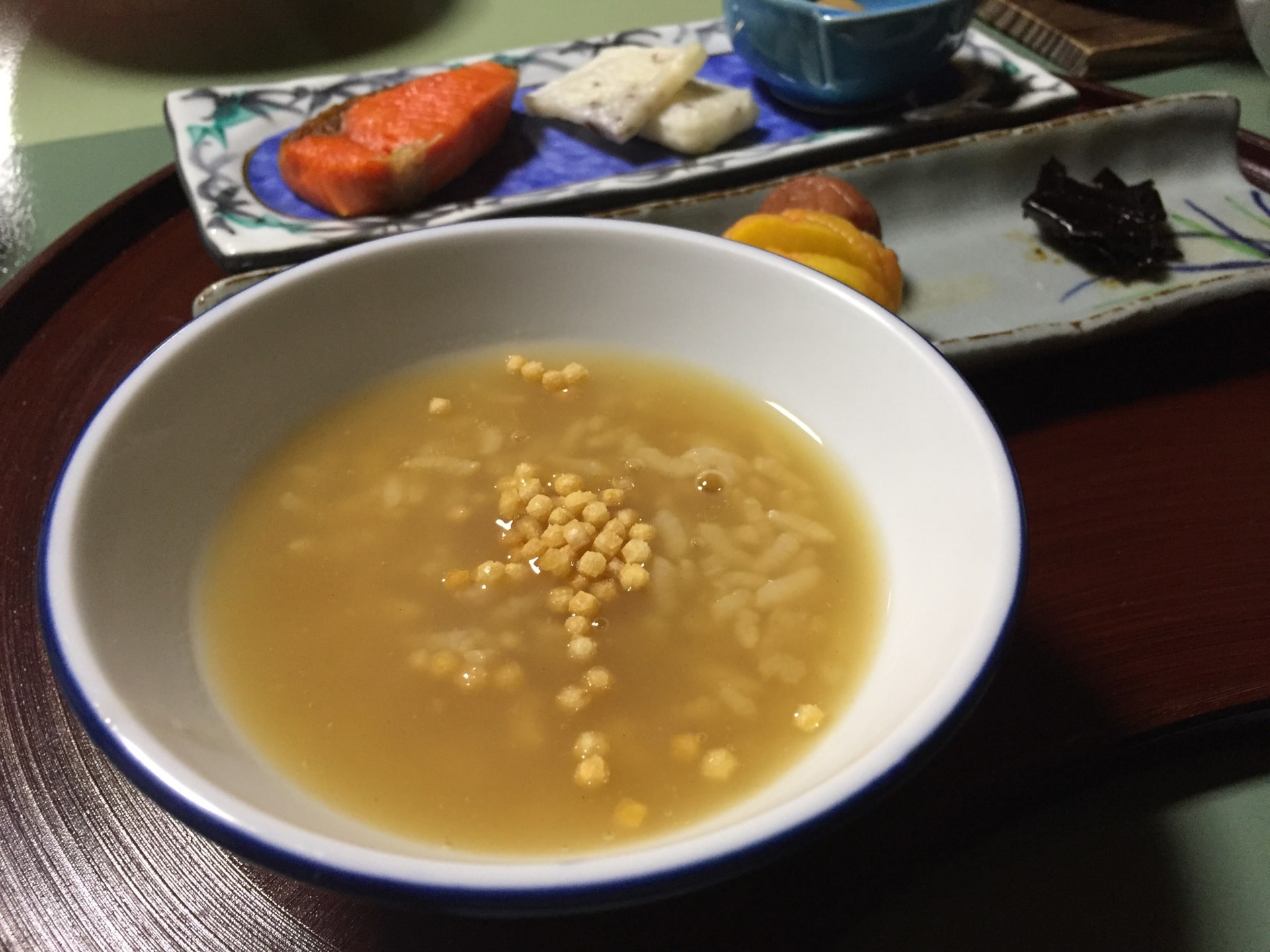 In the ancient capital of Nara, stunning temple complexes, inquisitive deer and autumnal colors combine to create classic Japanese views. The small city's main draw is Todai-ji Temple—Japan's largest wooden structure and home to the impressive daibutsu, a 15-metertall Buddha Vairocana. The temple is set against Mt. Wakakusa, with smaller complexes, shrines and winding streets dotted with momiji (colored maple leaves) spots. The deer-filled Nara Park sees the ground carpeted with yellow gingko leaves, while Isuien Garden and Kofuku-ji Temple offer delightful autumnal additions to their already beautiful scenery. The area's peak leaf-viewing season is from mid-November to early December, although the temperature and tree variety mean there is always a little variation. While in Nara, visitors can enjoy the local dish of chagayu—a rice porridge made with tea. Although it is more commonly made with hojicha (roasted tea), many places offer a green tea option in recognition of the area's reputation for high-quality green tea.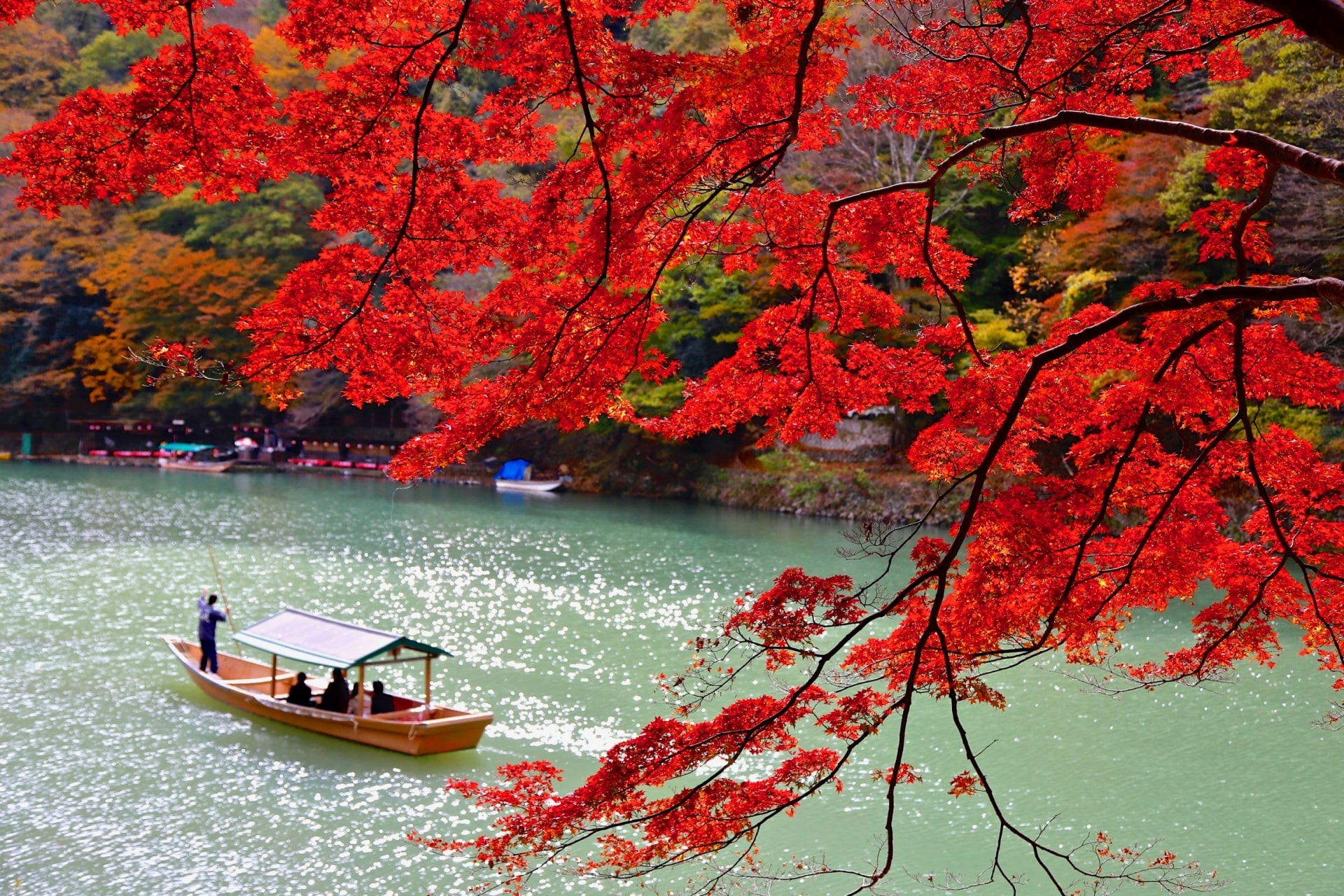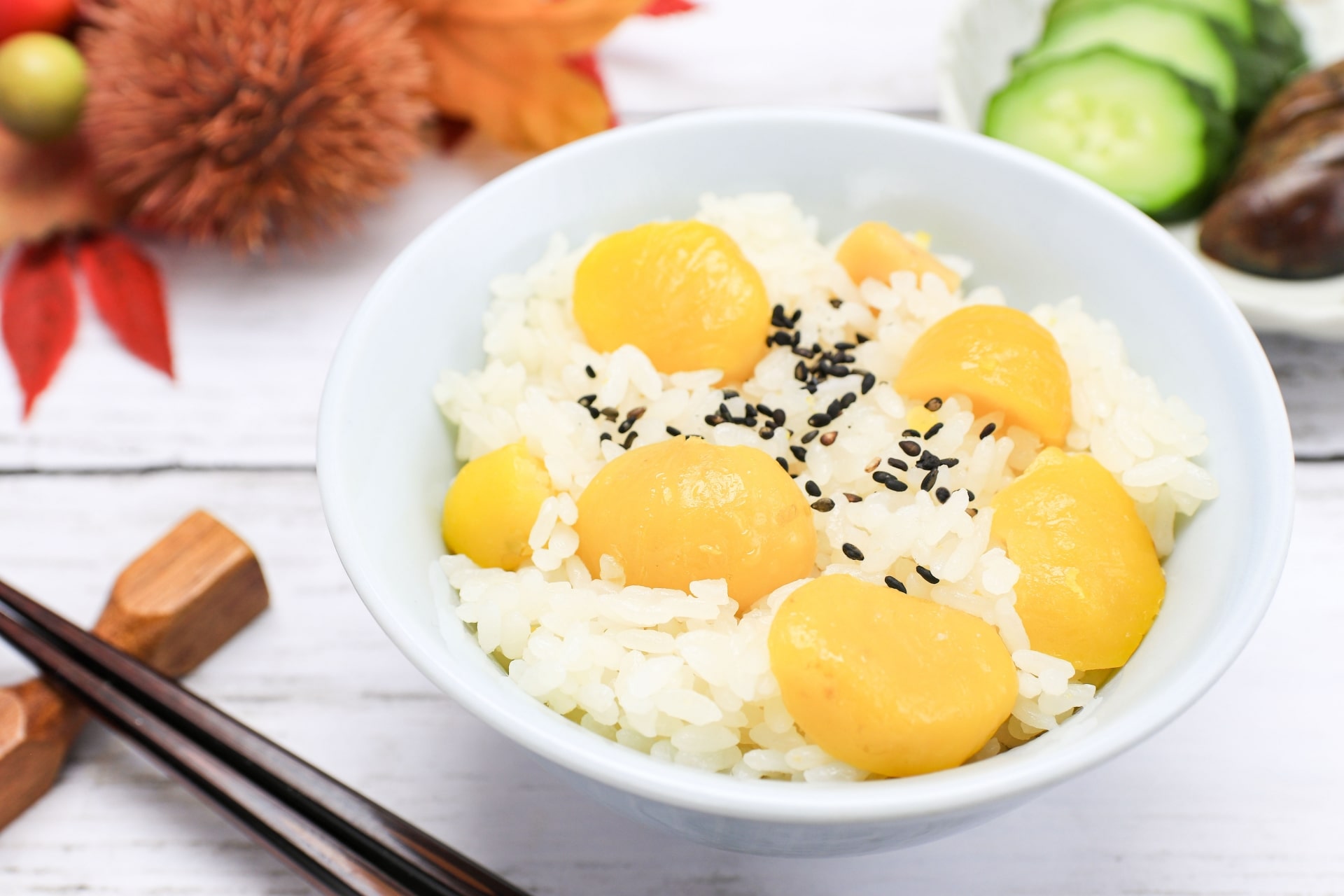 In nearby Kyoto, Arashiyama offers a glimpse of untouched landscapes when it comes to the Katsura River and Togetsukyo Bridge. The iconic bridge was originally built in the ninth century and is often used in period films, with leaves peaking from mid-November to early December. Against the backdrop of red and orange leaves, with passing boats and the occasional rickshaw, it's an unforgettable scene worthy of postcards, painting and prints alike. The nearby bamboo forest remains largely untouched by autumn's colorings, but the surrounding temples and gardens are certainly not. The UNESCO World Heritage Site Tenryu-ji Temple is home to beautiful gardens and uses the design technique of shakkei (borrowed scenery) to incorporate the amber-hued mountains into the garden's landscape. Enri-an Temple has trailing paths shaded with bright red maples, which also add a bright vermillion to the grounds of Hogon-in Temple too. For a scenic trip, the Sagano Scenic Railway takes passengers along the Hozu River between Arashiyama and Kameoka—an especially beautiful journey in autumn. The local inns are an ideal spot to try some seasonal dishes such as kuri-gohan (roasted chestnut rice) and the local specialty of Kyoto's matsutake mushrooms—especially delicious when grilled and served with soy sauce.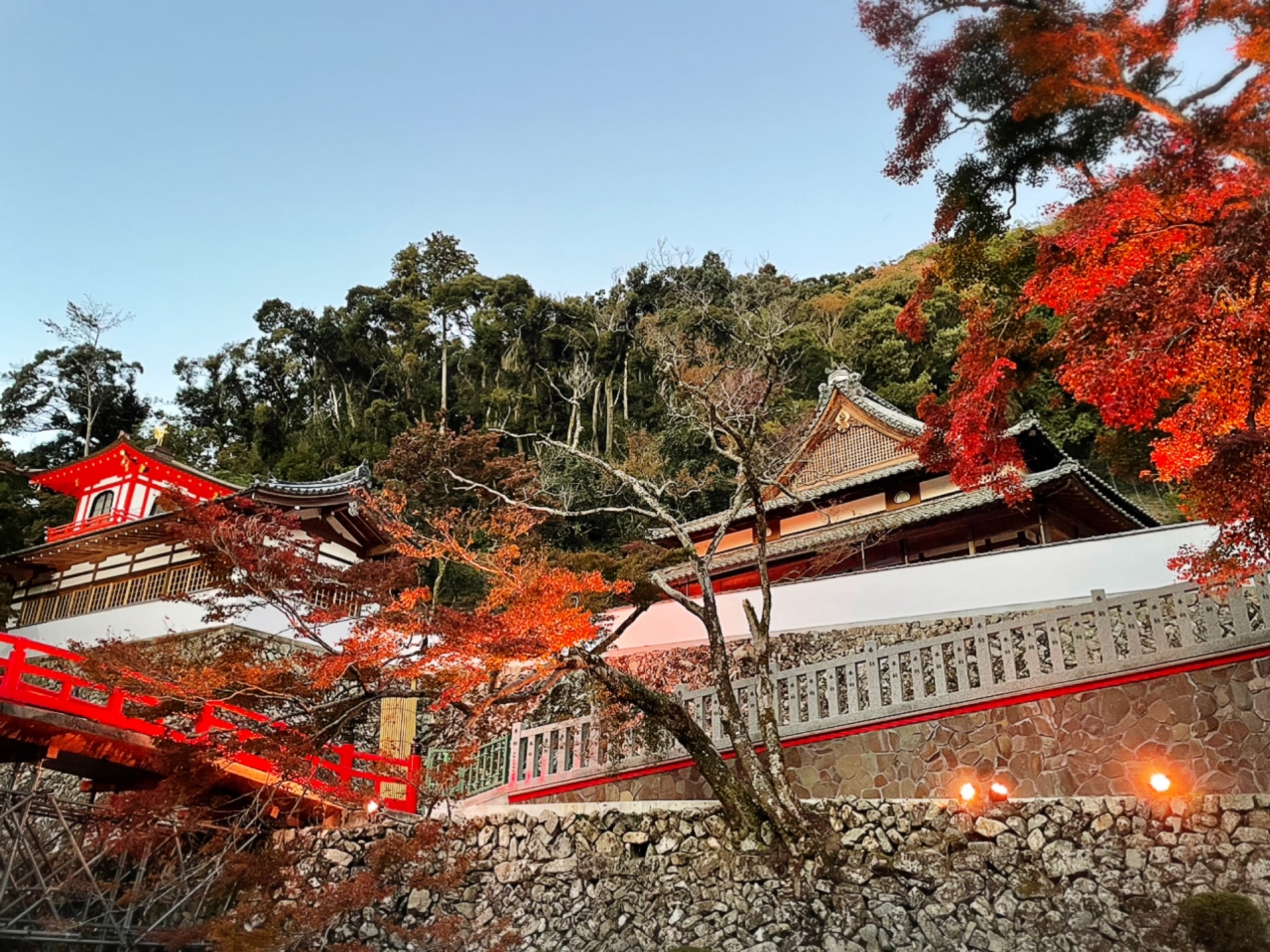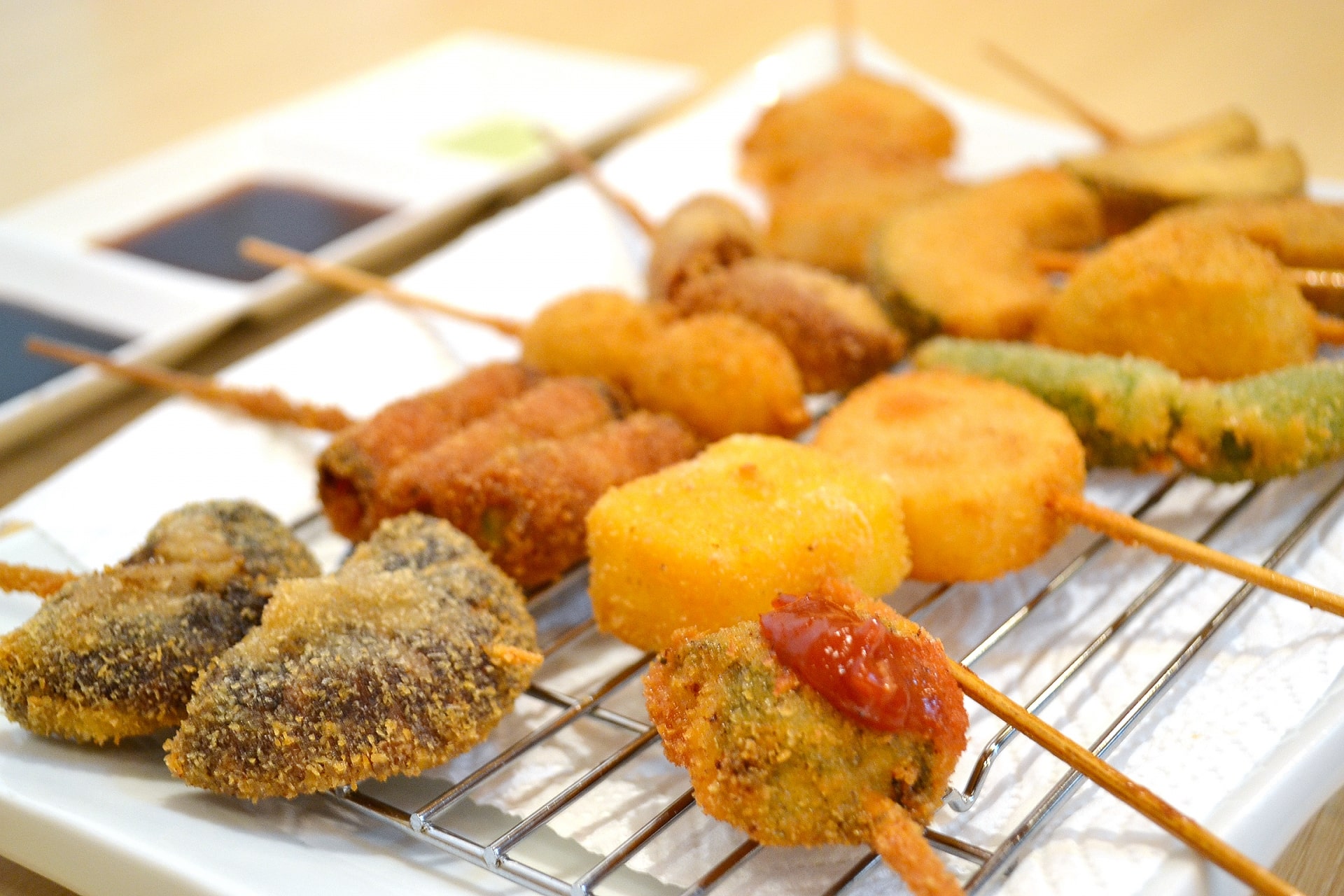 Located in a quiet corner to the north of Osaka, Minoo Park is less park, more forested valley. The gentle riverside stroll towards the classic vermillion-sided bridge is a particularly beautiful sight, with the waterfall brings a rush of life to the scene. Deep autumnal hues frame it perfectly from mid-November to early December, and it's no wonder it has a reputation for being a date spot. Many visitors and locals make the short 30-minute journey from the city in autumn's cooler temperatures and stay for the evening illuminations. The paved paths leading to the falls are dotted with shops and small restaurants, as well as an occasional temple. Along the route, stalls sell the delicious treat of momiji tempura (fried maple leaves) which are a fun way to try out the autumnal leaves while also admiring them. When back in Osaka, a late-night snack of the local specialty kushikatsu is a must. Deep fried meats, vegetables and cheeses served on skewers with a sweet dipping sauce—they pair perfectly with a beer and go down a treat after a long day of sightseeing.
Offering a second chance to late arrivals or a bonus momiji-viewing opportunity for those visiting from the capital, the Kansai region is an autumnal gem. As many popular spots are adorned with an additional burst of color, smaller temples, parks and shrines come into their own, drawing visitors for unexpected and often moving views of Japan.
For more details, contact DMC Japan to discuss ideas, locations and rates.
Contact Us