October: Fall Foliage
October 01, 2022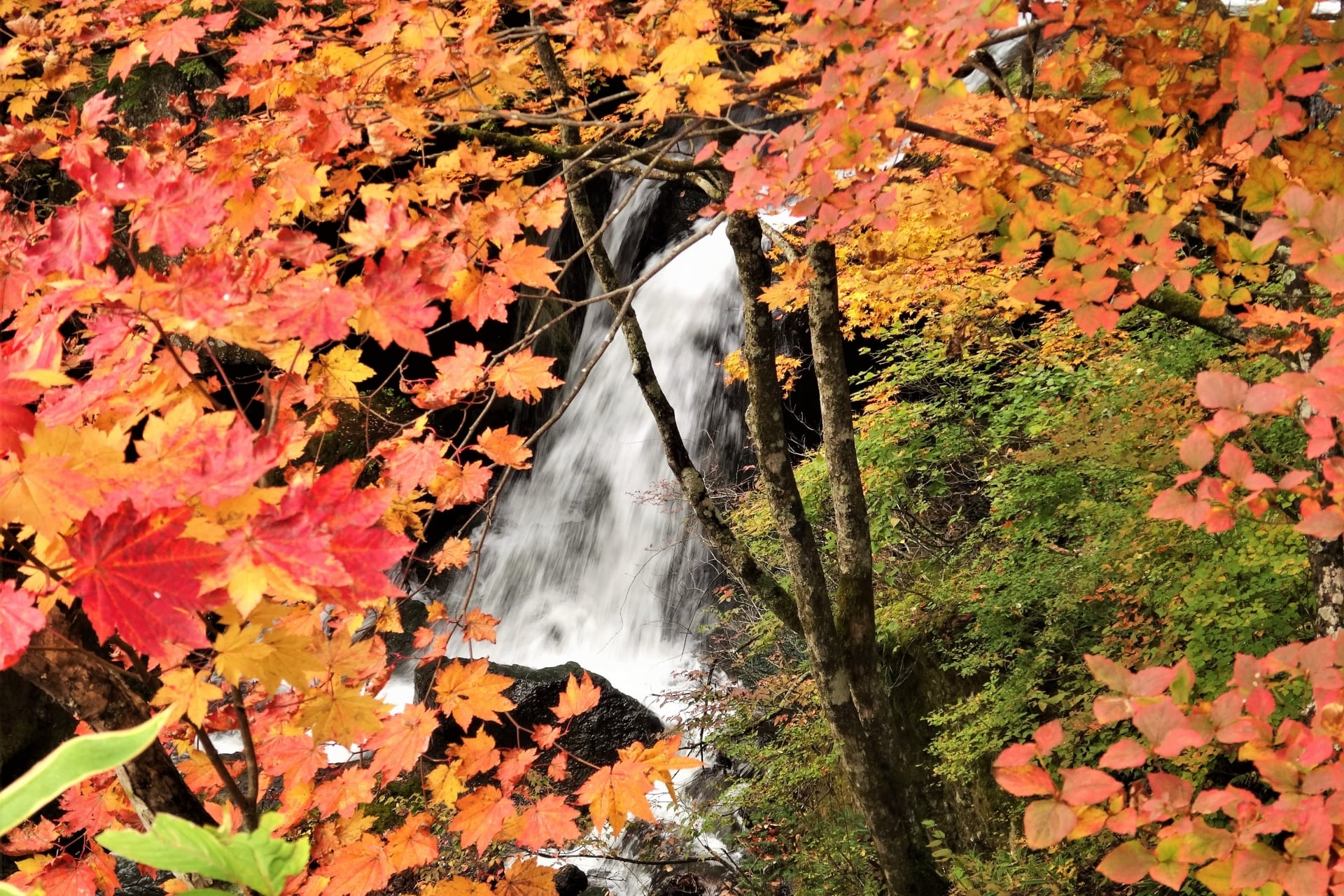 Increasingly popular with foreign visitors, autumn leaves are a vibrant and scene-changing addition to Japan's classic landscapes. A somewhat somber parallel to the joy of blossom in spring, autumn leaves are a reminder of the need for reflection and the appreciation of passing time. It conjures a desire to enjoy and explore, with Kanto home to countless popular spots.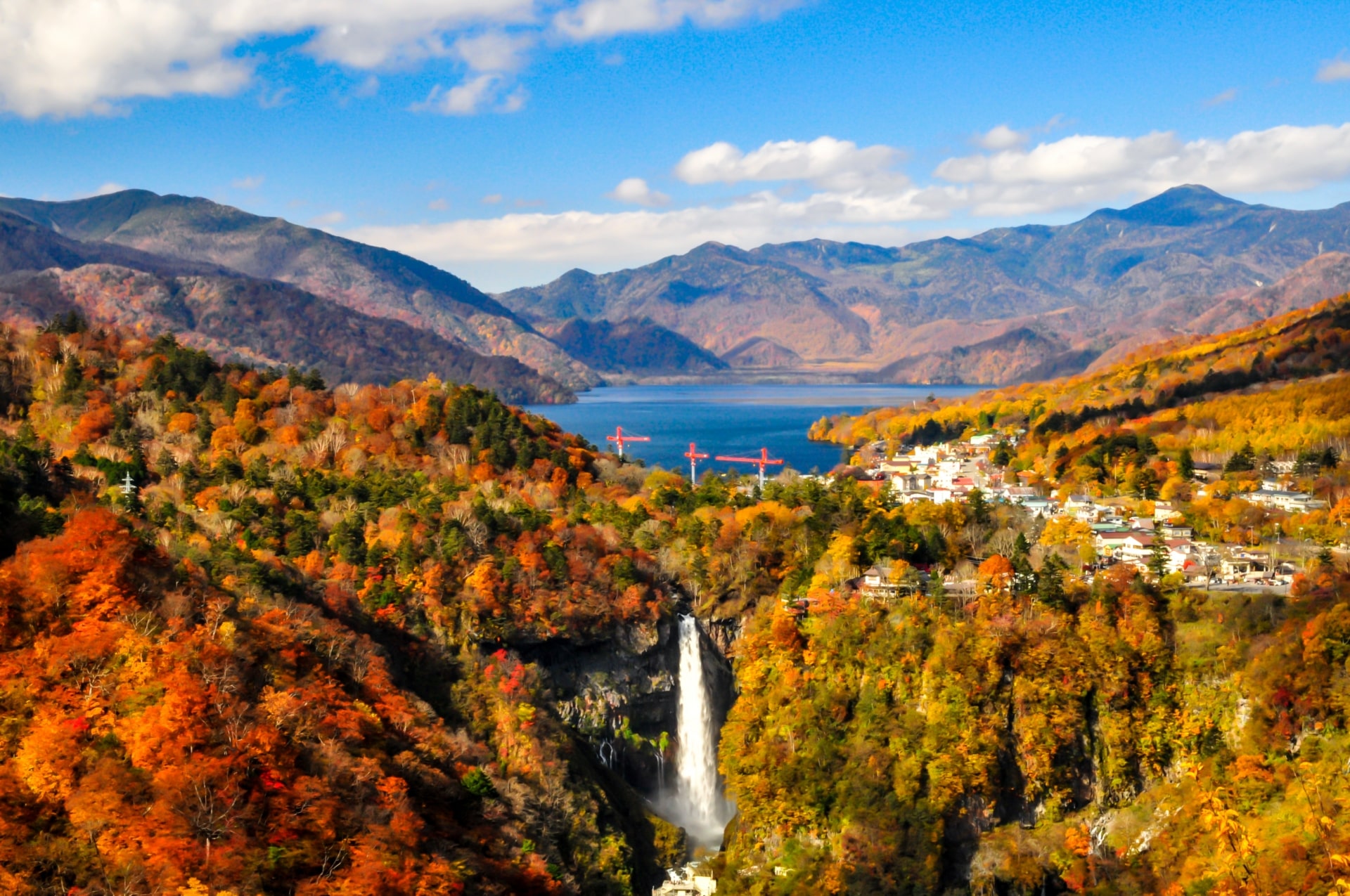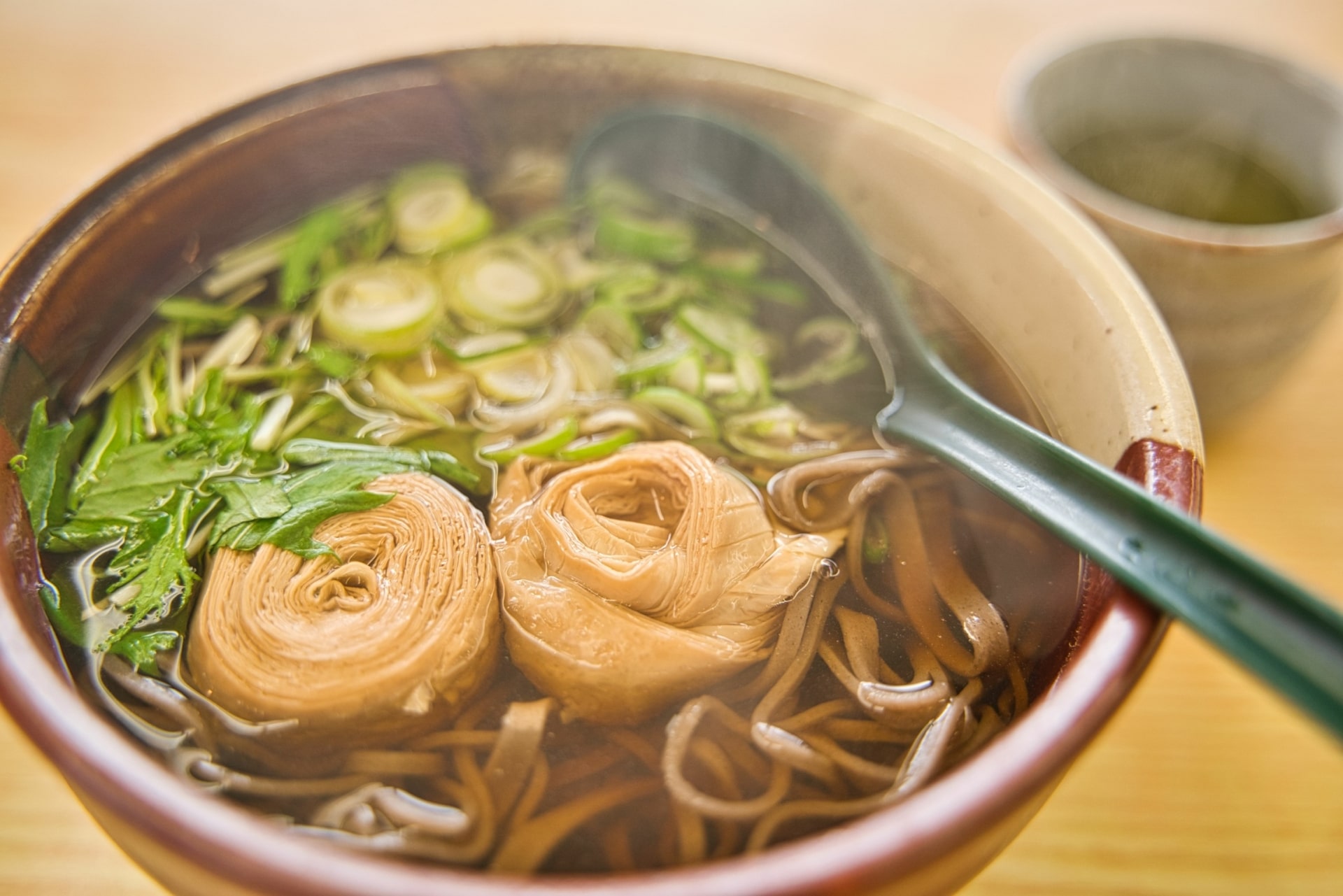 In Nikko, the mountainscapes and waterfalls are brought to life with countless shades of scarlet, orange and gold, with ropeways and hikes offering an unending expanse of autumnal color. Thanks to the varying elevations of Nikko, the season lasts longer than in many places and offers opportunities for visitors to enjoy the colors from early October to mid-November. Popular spots in Oku-Nikko include the impressive Kegon Waterfall and the vast Lake Chuzenji, while the Shinkyo Bridge in Nikko town is a picturesque view perfect for snapshots. Many of the restaurants in the town serve the local delicacy of yuba. The skin that forms when soy milk is boiled, yuba is much nicer than it sounds and has a bouncy, spongy texture. Traditional set meals will include yuba in a myriad of forms including in soups and delicate rolls, while a small stand at Nikko Station serves a delicious sweet, deep-fried yuba snack.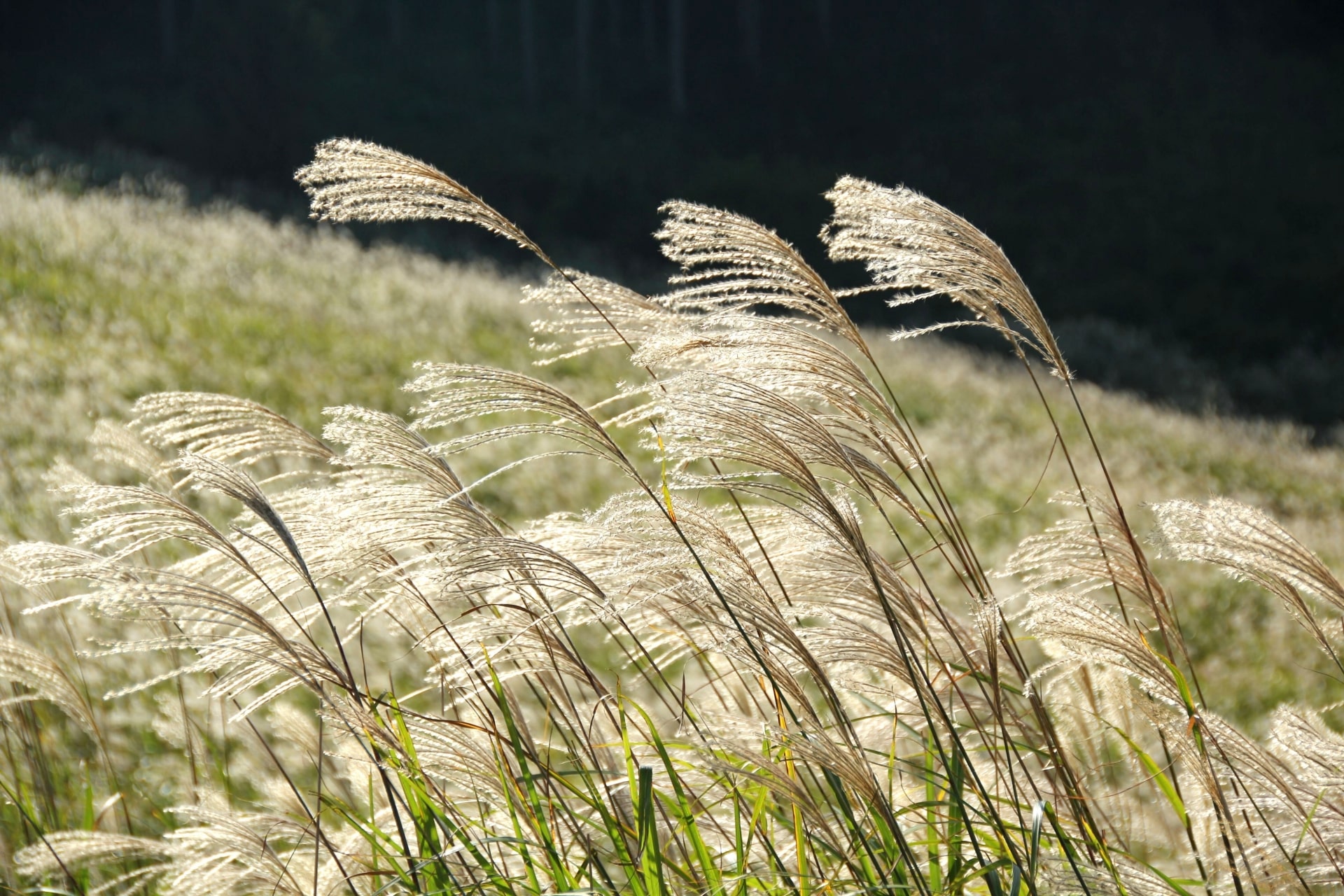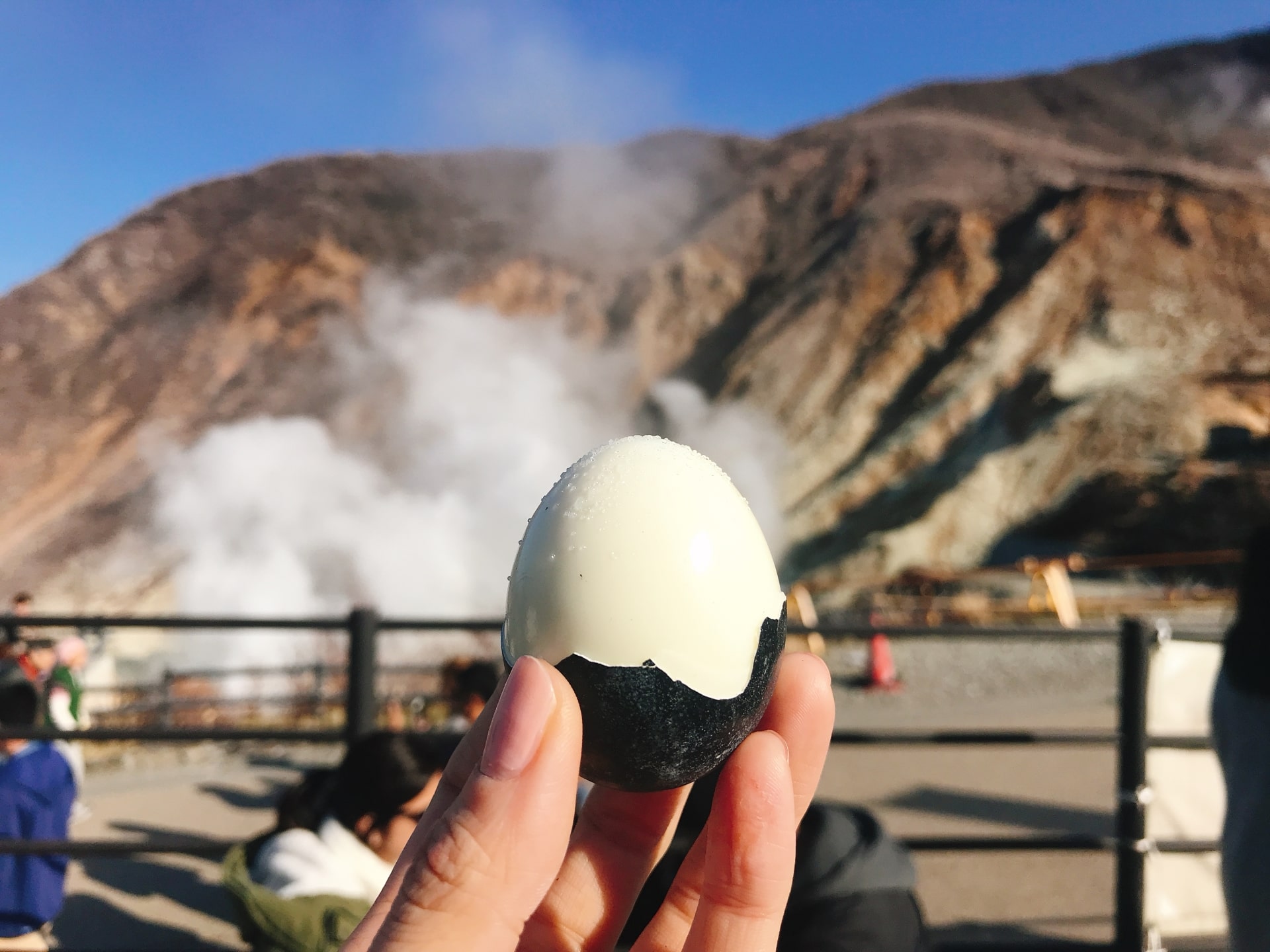 Hakone's Sengokuhara has a slightly different take on autumn, offering the subtle swaying stalks of pampas grass that conjure the wistful summer's end in a scene of beauty rather than solemnity. Peaking from late September to early November, the golden swathes of grass bristle gently in the autumn breeze, catching the afternoon sunlight particularly beautifully. The nearby Amazake Teahouse is 400 years old and the perfect way to warm up after the sun sets. Amazake is a fermented rice drink with a unique flavor and can be either slightly alcoholic or alcohol-free. The area isn't short of attractions, with views of Fuji, boat trips across Lake Ashi, Hakone Shrine and a popular open-air museum. The ropeways to the Owakudani volcanic valley offer not only incredible views of steam-filled scenery but also a chance to try the unusual blackened eggs. Cooked in the sulfurous waters, the shells blacken but the eggs inside remain a delicious snack—especially when sprinkled with a little salt.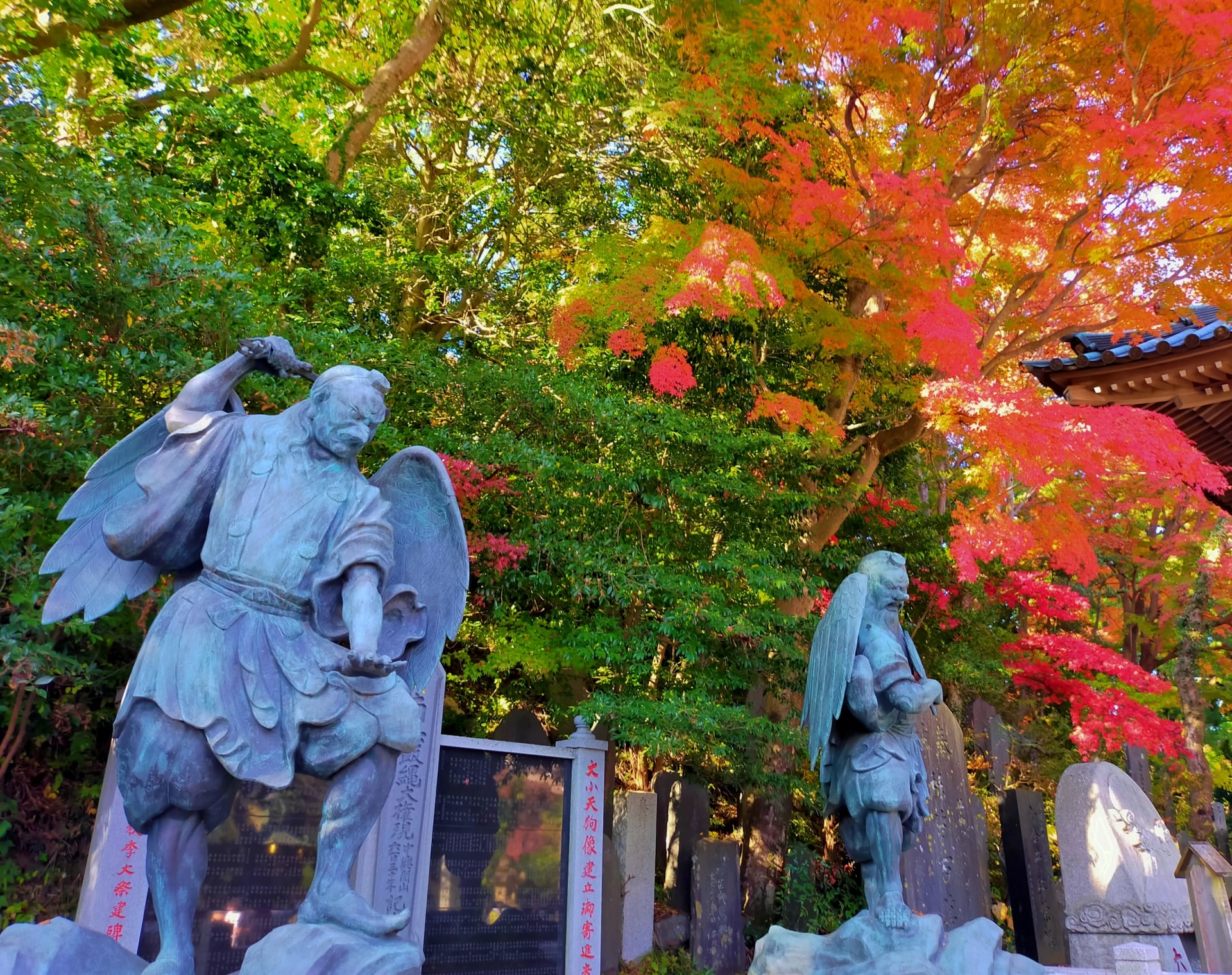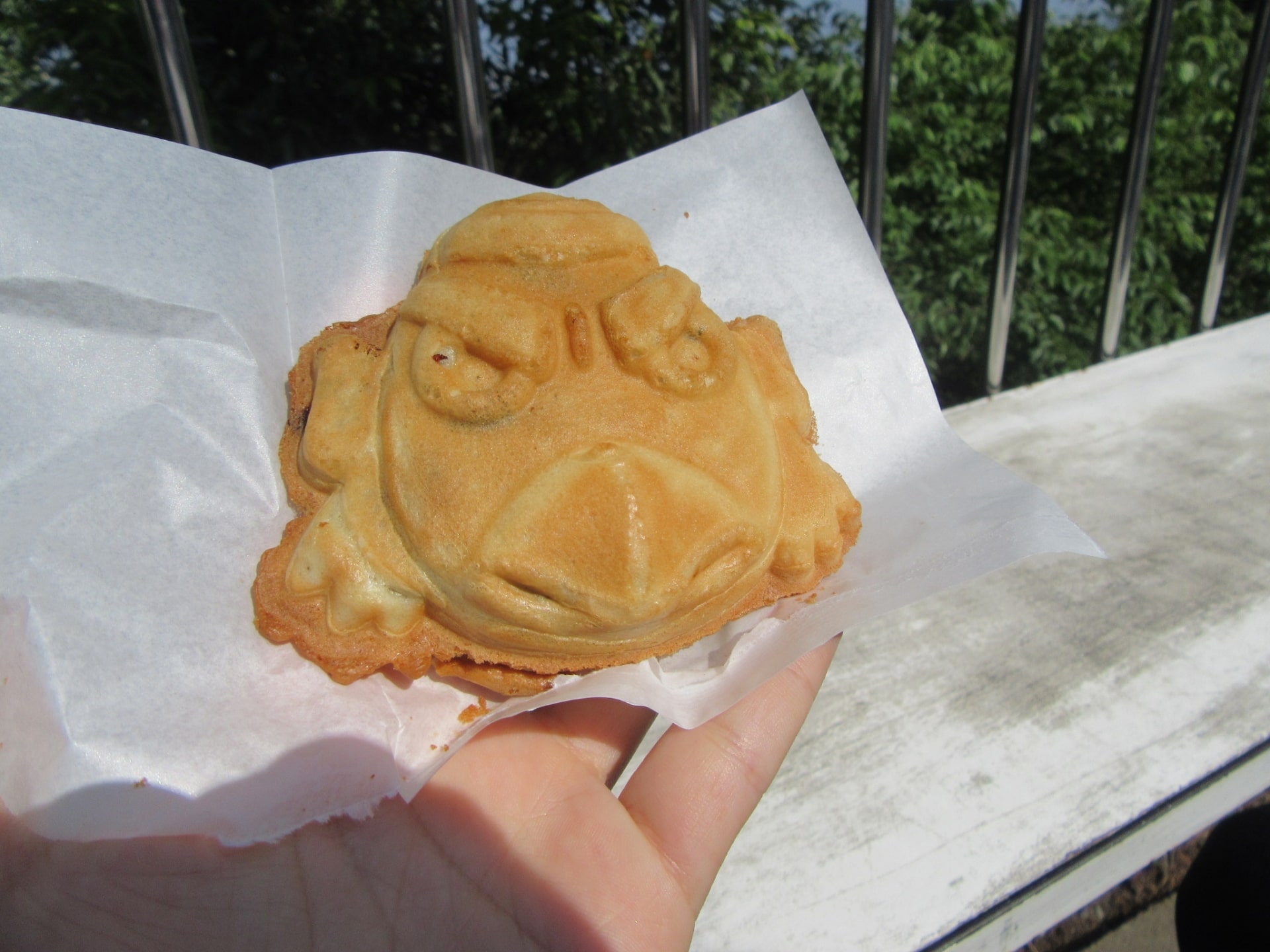 Within the capital, Mt. Takao is an ideal day escape offering mountain hiking and fantastic views enhanced by autumn colors. Fuji is visible on clear days with the surrounding ridgelines forming incredible panoramic views, not to mention the forested walks that wind along the slopes. While technically a mountain, Mt. Takao is easily climbed with paved paths and a cable car option too. The most popular hiking route only takes 90 minutes, with shops, snack stalls and restaurants along the way. One of the mountain's most unusual spots is Yakuo-in—a temple dedicated to the gods of fortune, known as Tengu. While one has a long nose, the second possesses a lengthy beak, with both creating sinister profiles unlike anything seen elsewhere. Tengu-yaki are a popular snack at the site and are small cakes baked into the angry god's faces. Costing only 180 yen, the black bean paste-filled cakes are a perfect energy boost as well as a cute photo opportunity, ideal against the changing leaves.
Autumn brings a slower pace to Japanese sightseeing, with golden leaves and amber hues adding a tranquil taste to the busy spots of summer. The cooling temperatures and chillier evenings pair it perfectly with hiking and sampling warming dishes, with autumn providing the finishing touches to both views and menus.
For more details, contact DMC Japan to discuss ideas, locations and rates.
Contact Us