July: Okinawa Beaches
July 01, 2022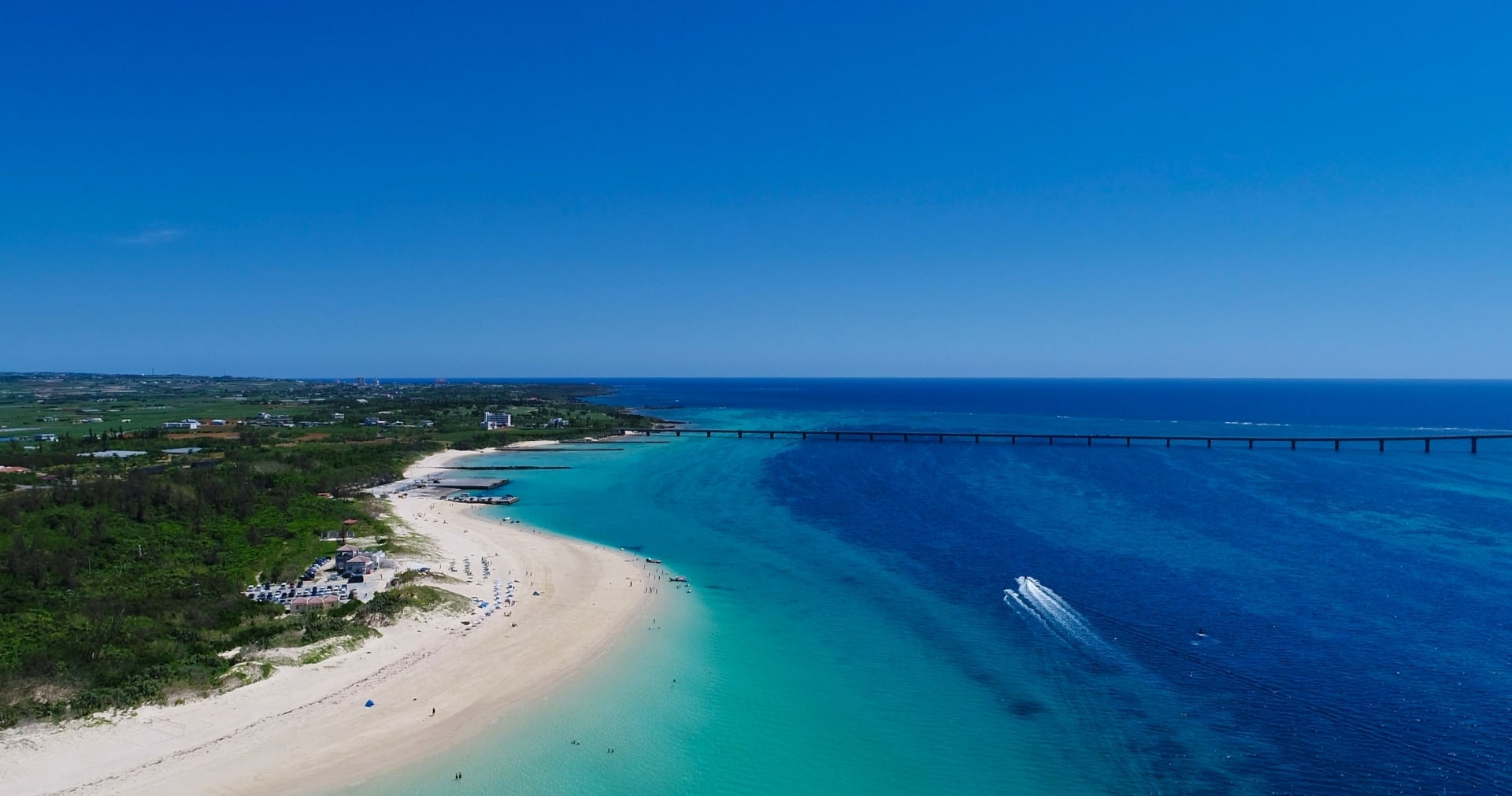 Japan may not spring to mind when beach escapes are mentioned, but its archipelago lends itself to stunning golden stretches and dreamy turquoise waters. While the main island of Honshu has some striking coastlines, it's the islands of Okinawa that really offer postcard-perfect scenes. A subtropical stretch of islands between Japan and Taiwan, Okinawa is Japan's southernmost prefecture.

There are three main island groups, with Okinawa Island and its neighboring Kerama Islands and Kume Island, then the Miyako Islands and at the furthest point, Ishigaki and the Yaeyama Islands.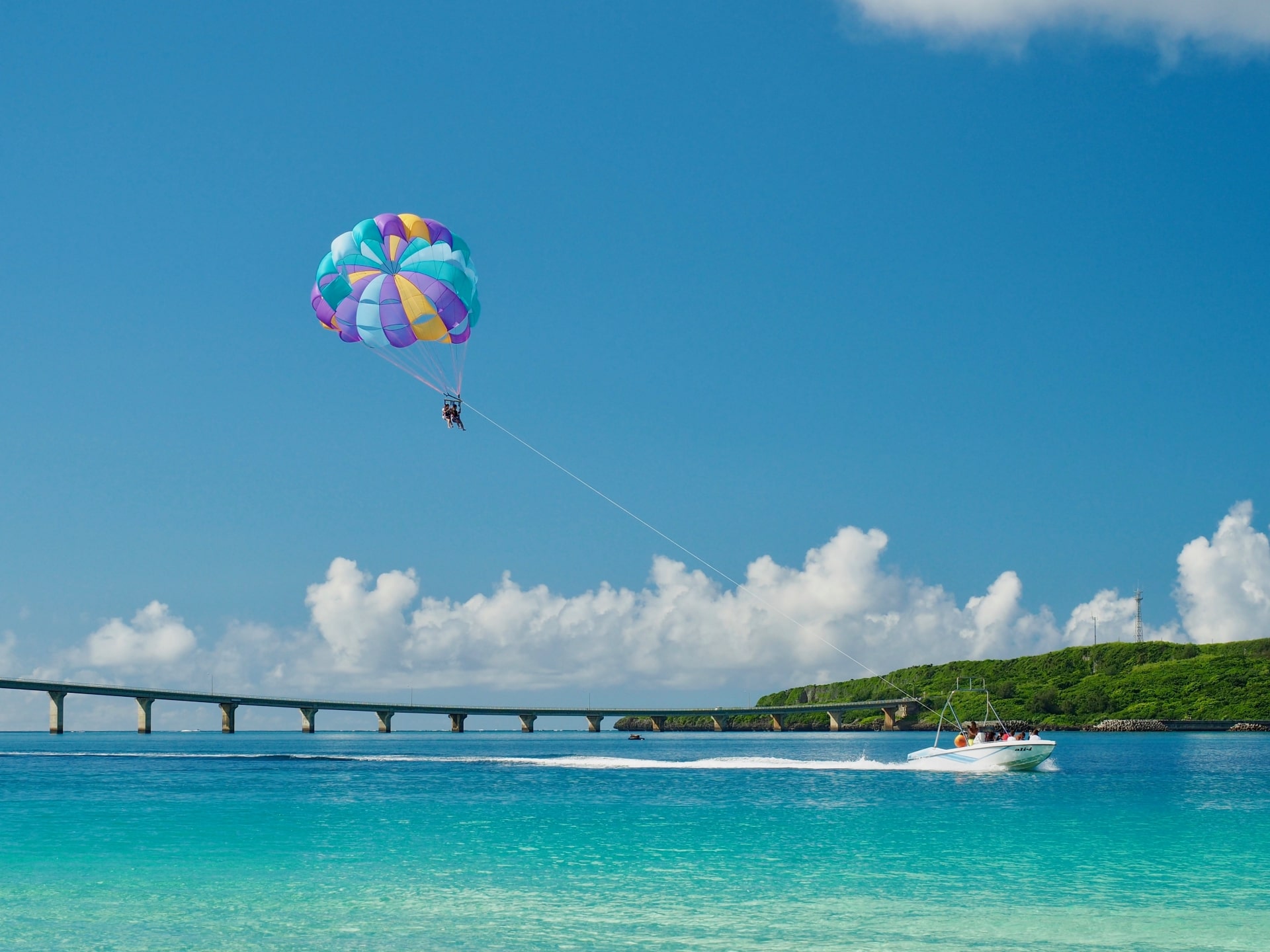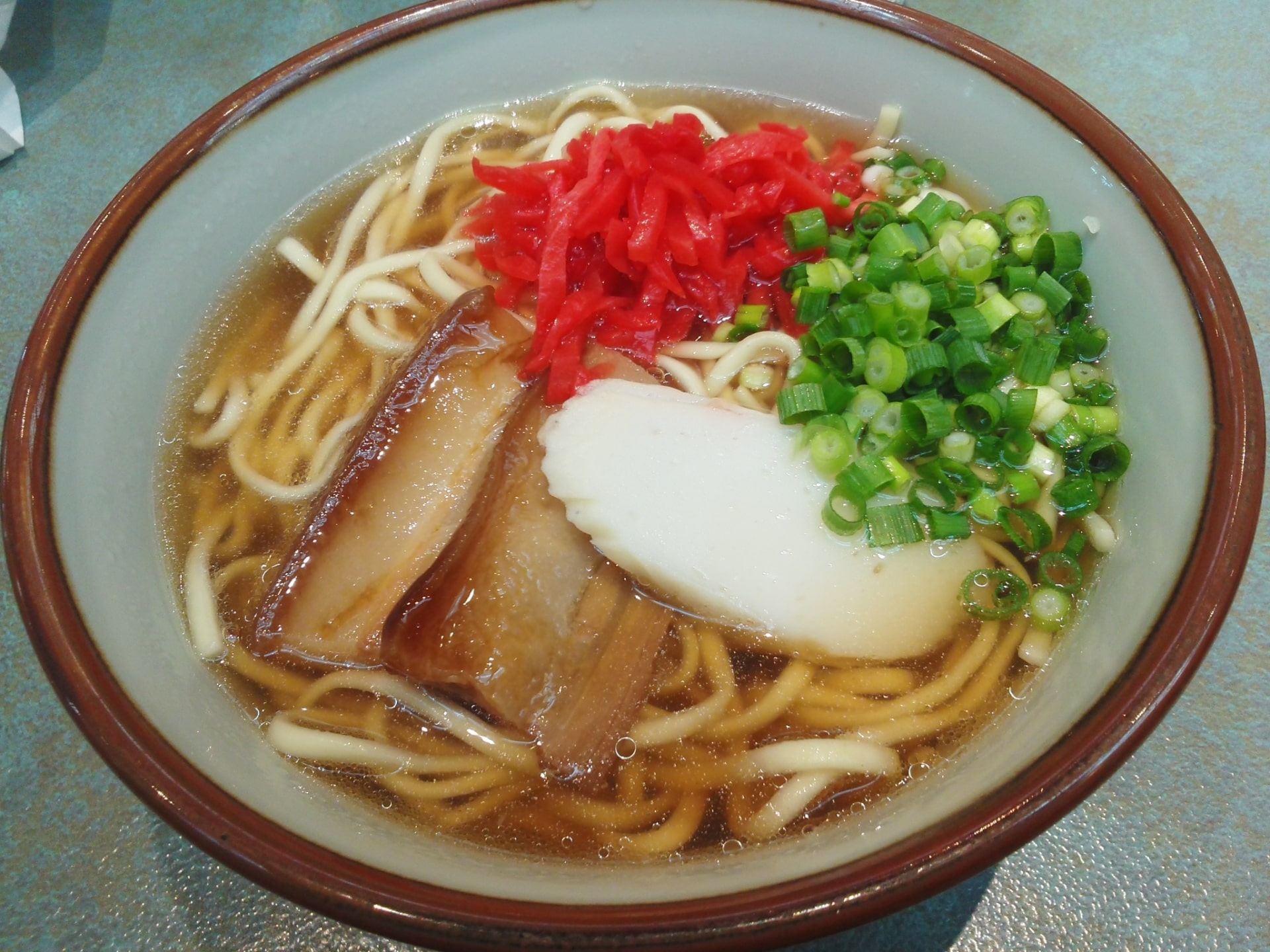 On Miyako Island, Yonaha Maehama Beach is home to the whitest sand in Japan, with scenes straight out of a luxury holiday brochure. The 7km beach has mild waters year-round and is one of the biggest draws of the small island. The unbroken views of the shallow waters can be admired for days, with snorkeling and scuba-diving available alongside incredible sunsets at the day's end. A perfect lunch on the island is a bowl of steaming Okinawa Soba. Closer to udon noodles than the name suggests, the thick wheat noodles are served in a kombu, bonito flake and pork broth which is similar to a light bowl of ramen. The combination of the seaweed, dried fish flakes and pork create a delectable umami base and are often topped with sliced pork, green onions and pickled ginger for a bonus flavor kick.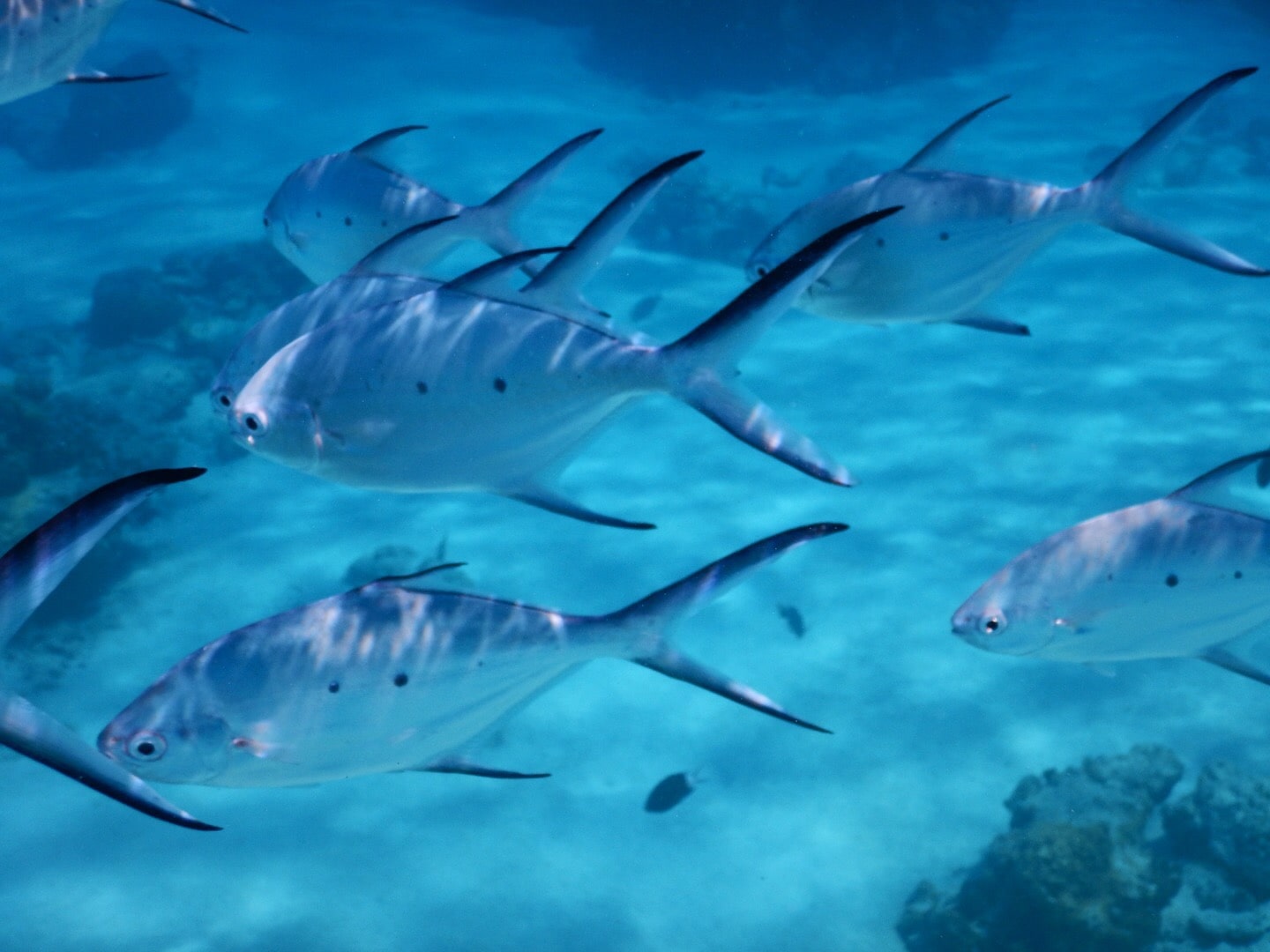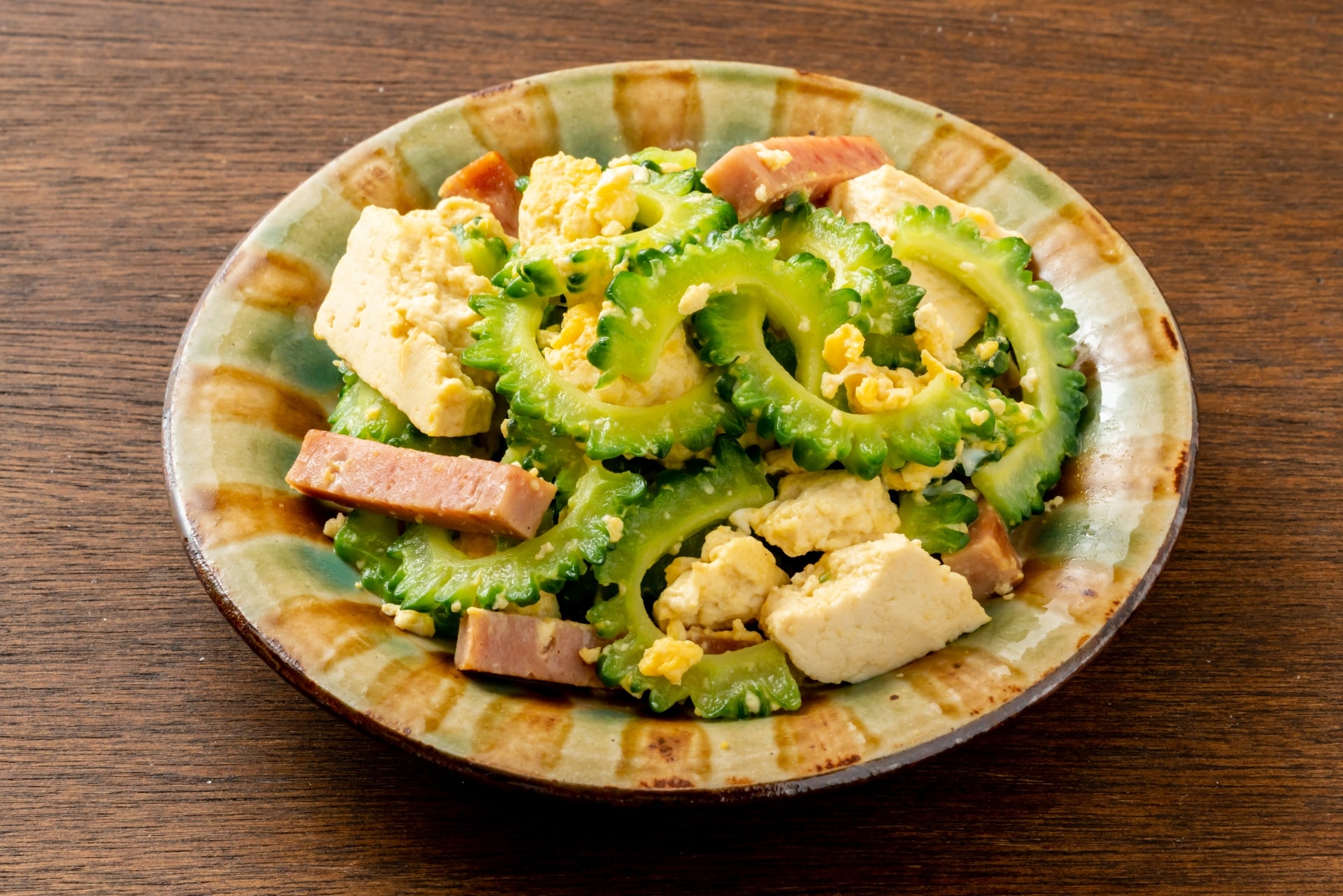 Over on Zamami Island in the Kerama chain, Furuzamami Beach has waters so clear they appear in the Michelin Green Guide. A curved span of white sands and shallow waters, it offers a great swimming and snorkeling spot, with turtles and tropical fish galore. The rugged hilltops behind offer a wilder view when seen from the waters, transporting visitors to an untouched island with an uninhabited feel. There are still creature comforts though, with showers and parasols to offer some shade. If your snorkeling efforts leave you with a healthy appetite, the Okinawa specialty of Goya Champuru is a great dish to try. Using the local ingredient of bitter melon, it's not to everyone's liking straight away, but the fresh stir fry is an ideal beachside dish. Combining slices of bitter melon, vegetables, pork and egg, it's a hearty but light dish that's like nothing you'll have tried in mainland Japan.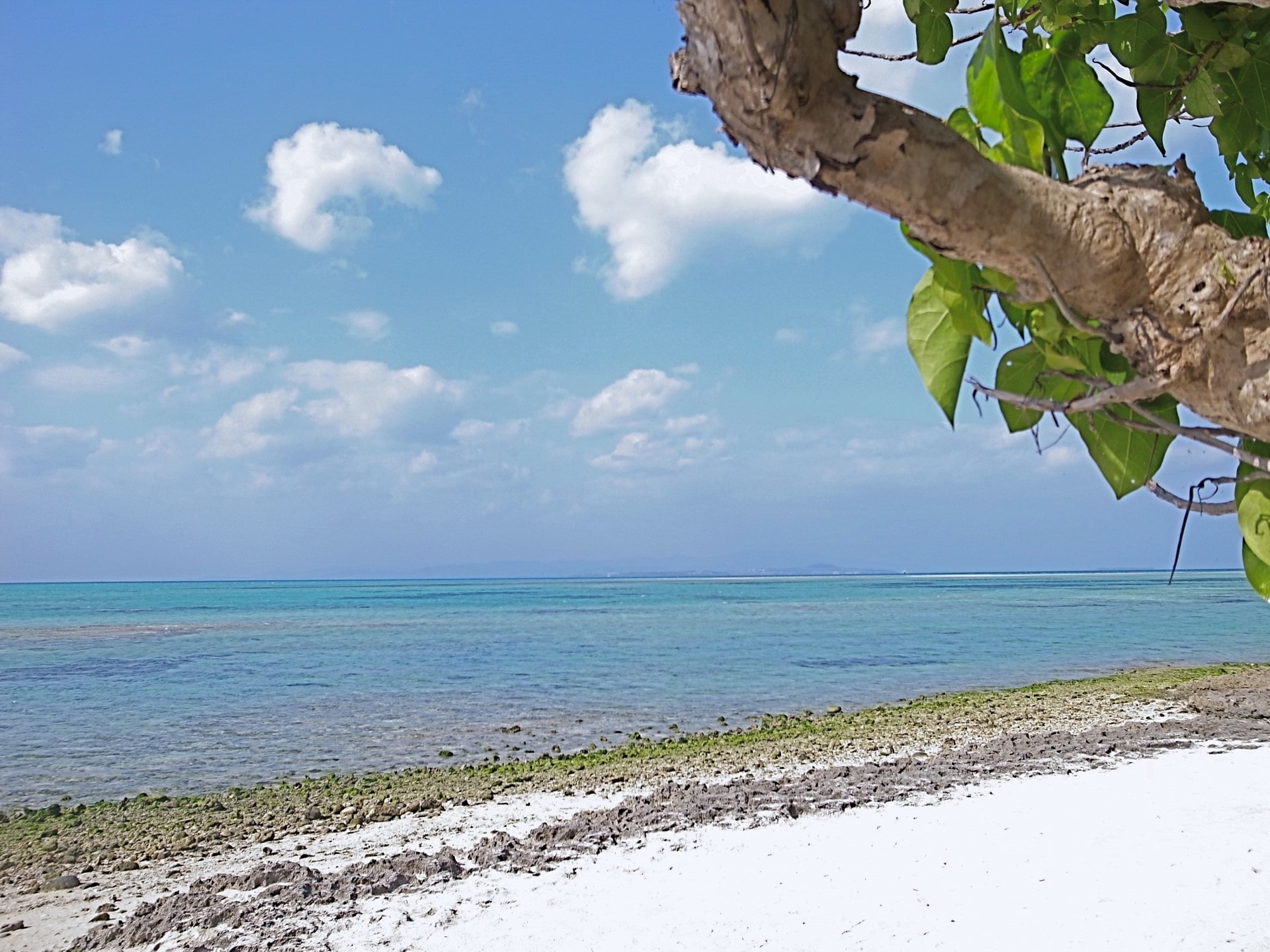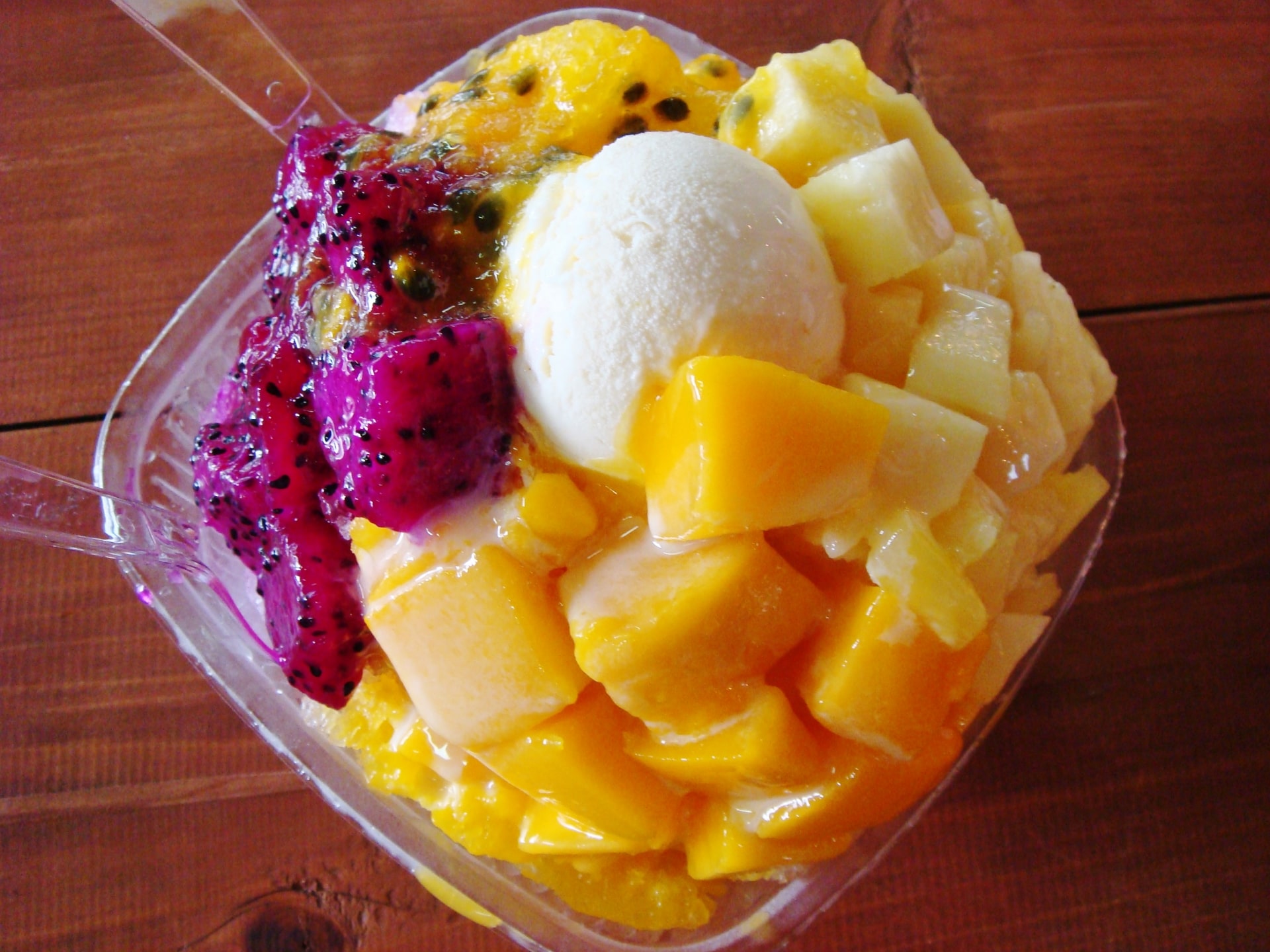 Over 400km from Okinawa's main island, Kaiji Beach is on Taketomi Island, on the Yaeyama Island chain. While it too has the perfect combination of turquoise waters and white sands, this beach has a rare element that draws in visitors from across Japan. Possibly the only beach where visitors are more inclined to look down at the sand than up at the vista beyond, this beach has the unique phenomenon of star sand. Actually the skeletons of tiny sea creatures, these stars are incredibly delicate and bring good luck, as well as a relaxing and fun activity in sand-sifting. One of the best ways to cool off and rehydrate is to enjoy kakigori: a mountain of shaved ice with delicious toppings. Loved around Japan and with simpler versions served with brightly-colored syrups at festivals, in Okinawa, this dessert truly comes into its own. Saturated with fresh fruit purees or locally produced brown sugar, the towers of snowy ice are deeply refreshing and a great way to sample the island's delicacies.

Whether you're searching for turtles, delicate sand stars or just enjoying unbroken tropical views, Japan has beaches to rival the best in the world. Even better, their little-known status means no crowds and no built-up holiday hotels—just the perfect beach break you were dreaming of.
For more details, contact DMC Japan to discuss ideas, locations and rates.
Contact Us