April: Cherry Blossom (Tohoku, Hokkaido regions)
April 01, 2022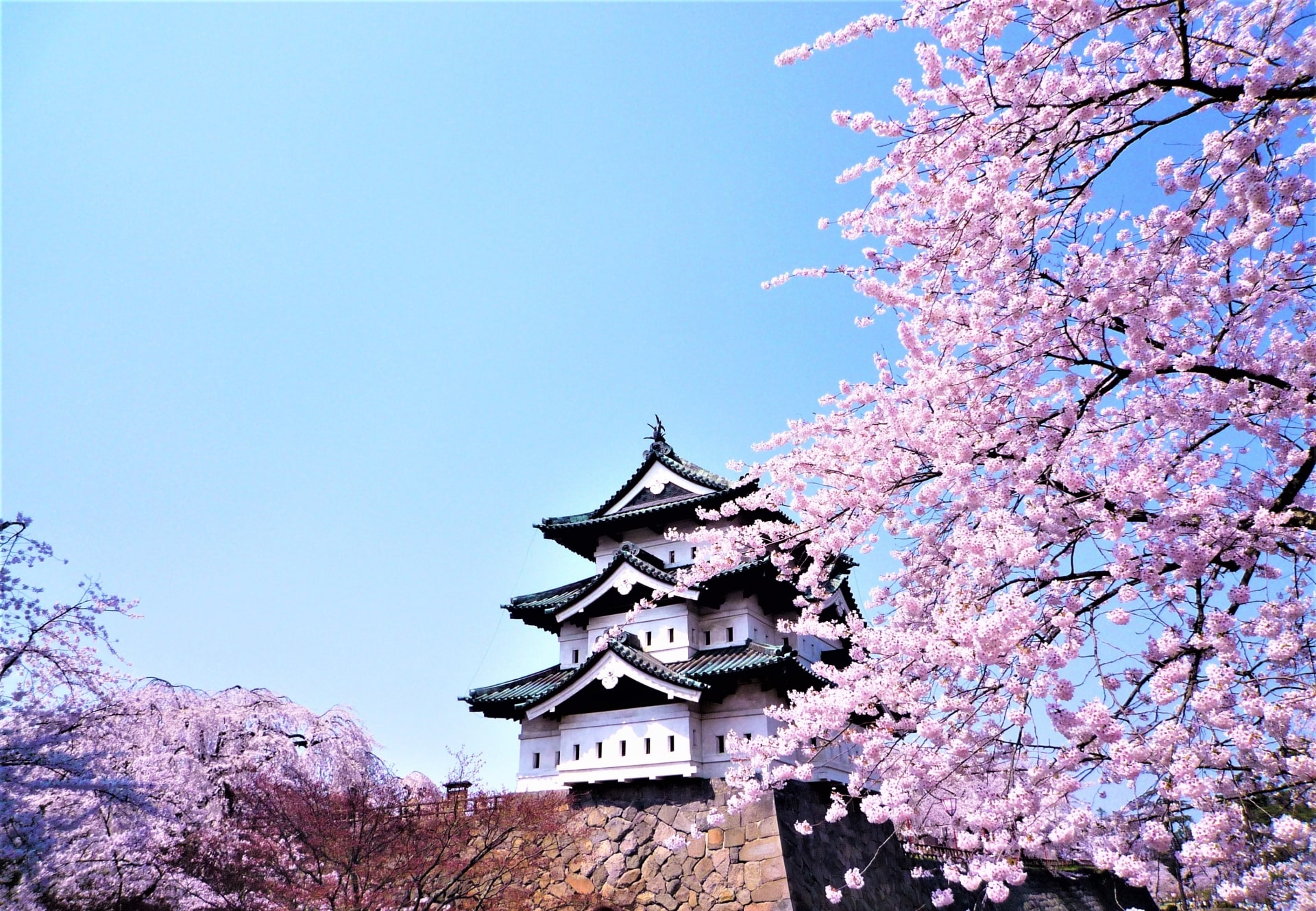 While Japan's north offers a chance for those arriving in Japan a little after Tokyo's sakura season to enjoy the blossoms, it is truly a region worth visiting in its own right. With ancient samurai streets, petal-filled castle moats and tree-lined roads, it offers scenes of Japan found nowhere else, with mountainous surrounds and breathtaking landscapes.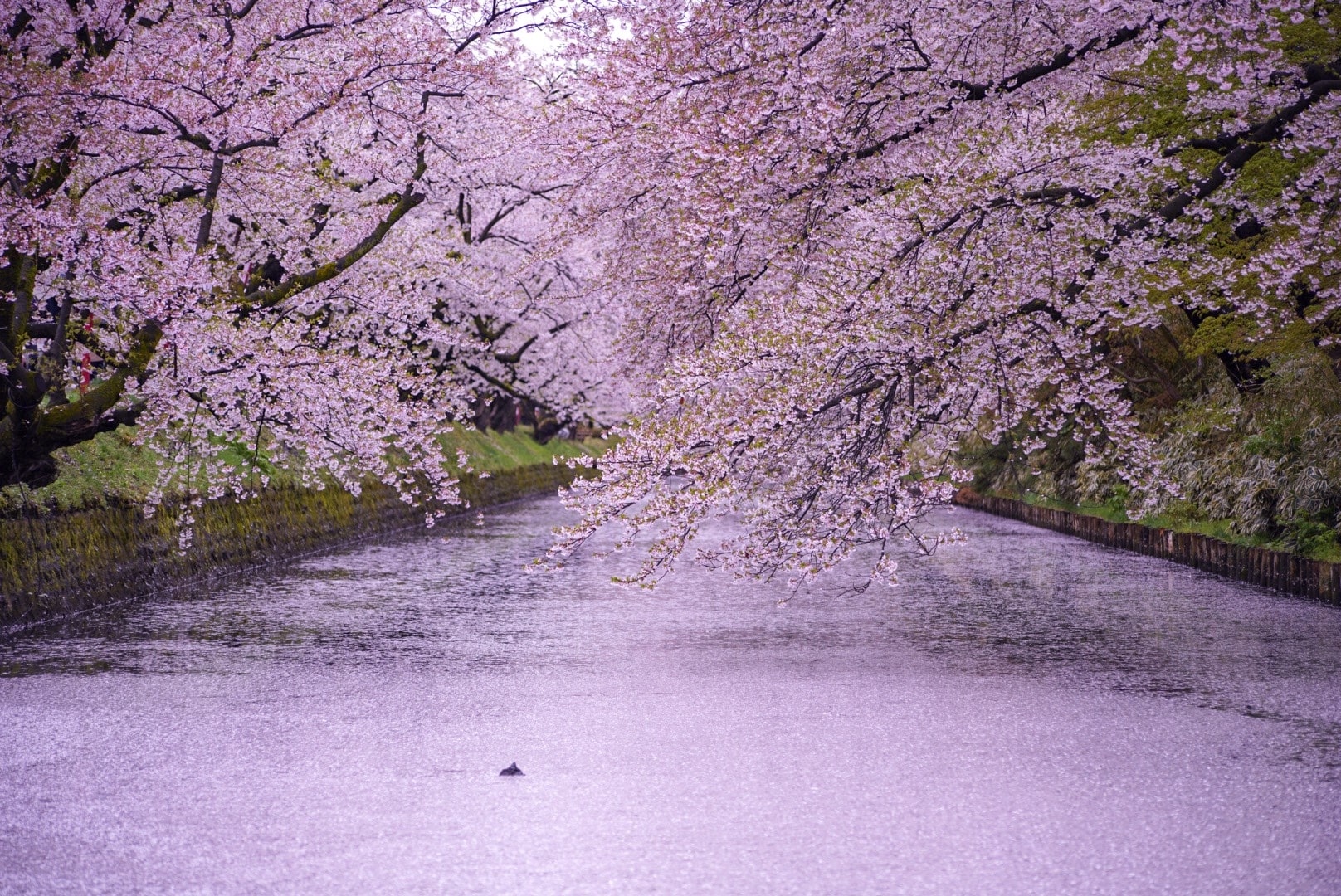 Famed for its flowing pink moat of petals, Hirosaki Castle is a spectacular three-story castle with over 400 years of history. The surrounding Hirosaki Park is home to 2,600 cherry trees with an annual festival and opportunities to stroll, boat and picnic among the blossoms. Visitors can enjoy weeping blossoms, layered blossoms known as yaezakura and over 50 more varieties dotted throughout the park. Evening illuminations offer an alternative view of the trees, perfect for romantic strolls after dinner. While empty scenes attract some photographers, the castle is actually one of Japan's top 100 sights of people and nature, reflecting the joy of hanami and the role of nature in everyday life in Japan, from ancient times to the modern day. While exploring the castle and surrounding city, visitors should be sure to try the local delicacy of a whole apple pie, a delicious treat made using locally grown apples and winner of a recent National Sweets Exhibition.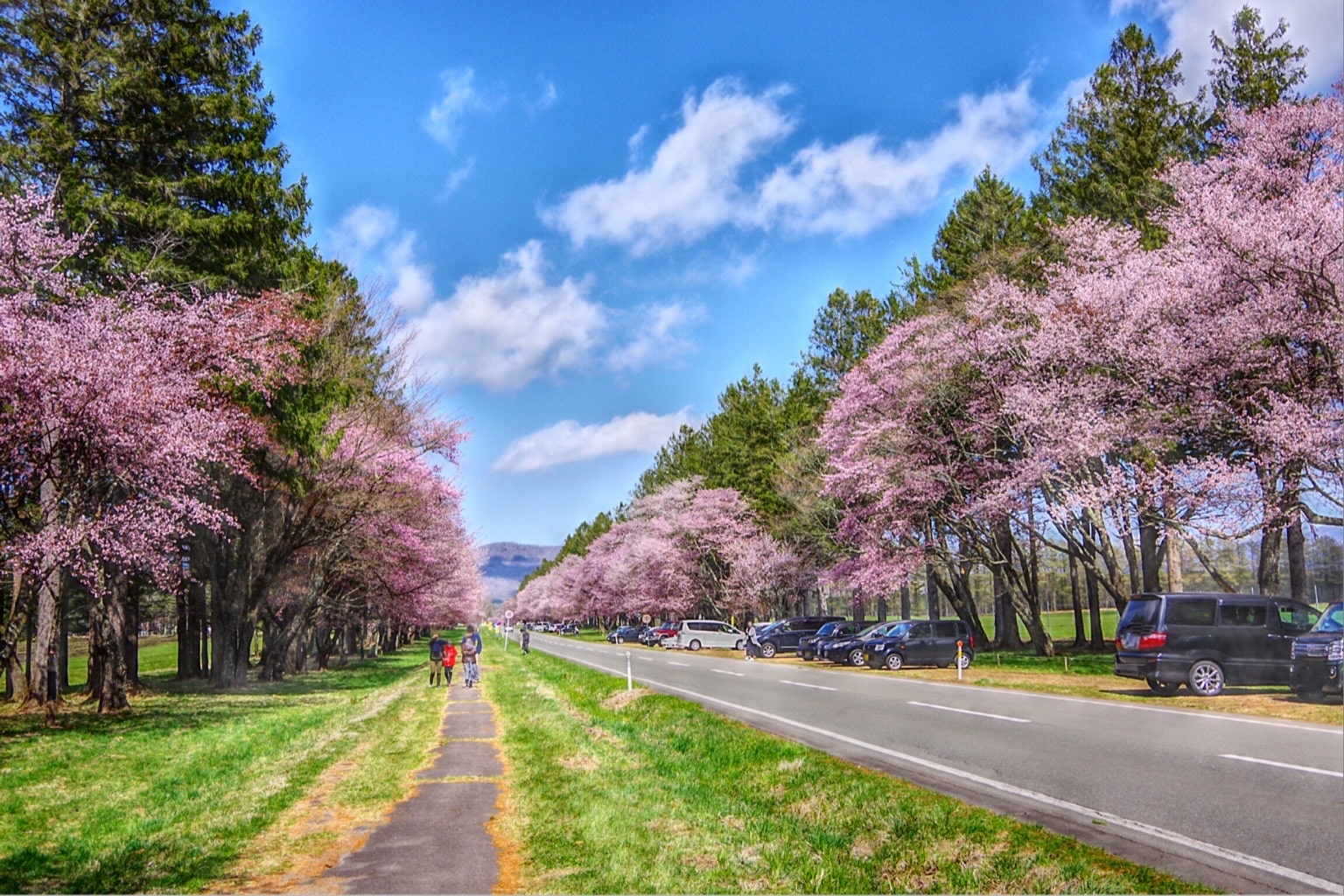 A road reminiscent of those stretching out in American films, Nijukken Road in Hokkaido is heaven for drivers. Stretching 7 km and lined with stunning cherry trees, it also has walking paths for those wishing to spend a little more time beneath the blossoms. Originally designed for the Emperor to visit the surrounding Imperial farmland, it is now one of the northern island's top destinations for hanami. Thanks to the local North Japanese Hill Cherry variety, the thousands of trees in the area are a local take on hanami, peaking early May. Once built to provide views, the road has now become one of Japan's top 100 cherry blossom spots, reflecting that in this case, the journey is better than the destination. After a refreshing walk, a warming dish of jingisukan, named after Genghis Khan, is a dish of grilled mutton often served as an all-you-can-eat meal and perfect for a long lunch.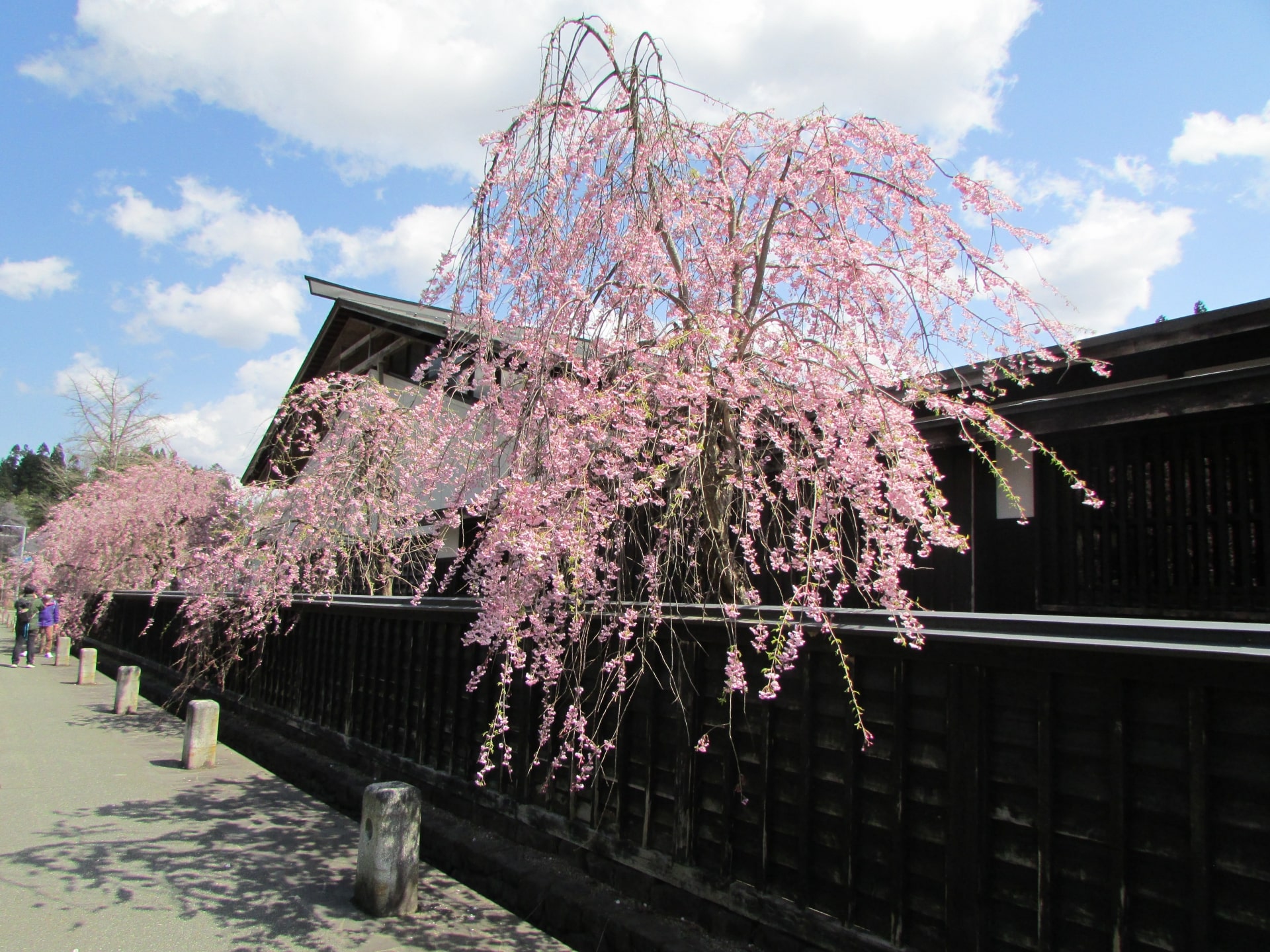 Kakunodate's preserved samurai district in Akita was once home to around 80 families and is one of the best examples of samurai architecture in Japan. There are currently six houses open to the public, including the Aoyagi and Ishiguro Houses on the main weeping cherry-tree-lined street. Bringing vibrant streams of color to a preserved architectural area, the blossoms in Kakunodate Samurai District are more than decorative. Streets once filled with samurai and their staff are now strolled along by sightseeing visitors, snapping photos and trying local foods. Over the centuries, the blossoms have returned each year, seeing generations and eras come and go, transient yet consistent. Today, the blossoms bring the streets to life, showing the streets as a part of living history, the blossoms of the trees admired by samurai and sightseeing visitors alike. While you enjoy the river views, enjoy locally made sakura mochi, a spring treat of chewy pink rice cakes wrapped in pickled cherry leaves.
Highlighting people and their lives throughout the ages in Japan, from samurai and imperial families surveying their land to visitors picnicking in 2022, the blossoms of Hokkaido and Tohoku are a symbol of annual enjoyment. Paired with views of times gone by, they offer a burst of life to the historical sites and bring visitors to bask in the blossoms.
For more details, contact DMC Japan to discuss ideas, locations and rates.
Contact Us