March: Okinawa Azalea (and other flowers)
March 01, 2022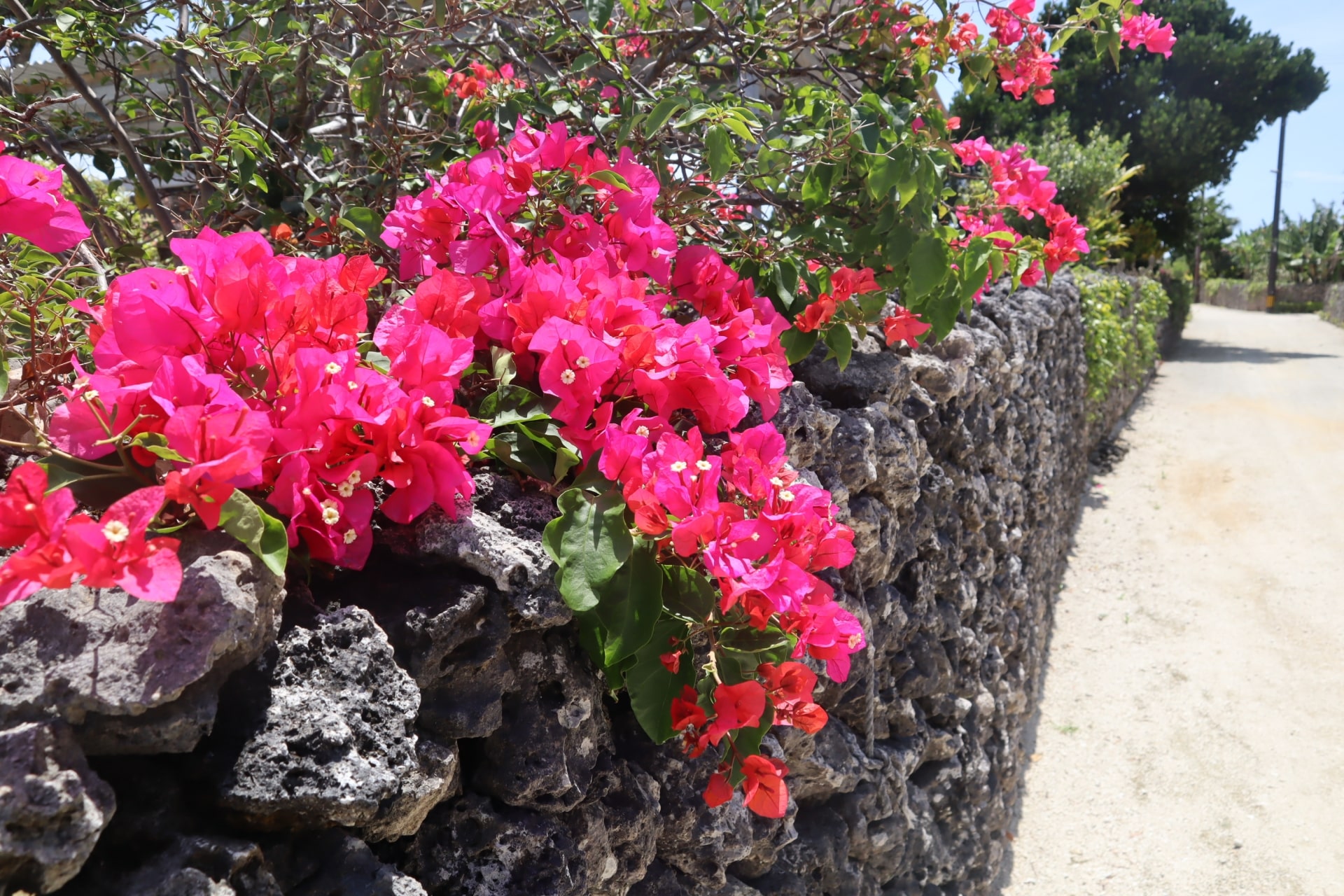 A collection of sub-tropical islands to the south of Japan's main island, Okinawa is a holiday destination known for white sandy beaches and turquoise waters. Along with these pretty, scenic seascapes, however, are the bursts of color that blossom from the seasonal island flowers. The warm climate encourages a range of colorful plants, including bougainvillea, iris, hibiscus and azalea.
Grown across Japan but with species native to Okinawa, the bougainvillea is a sturdy, bright plant with bright red, purple, yellow and pink flowers to admire. The annual bougainvillea fair is held at peak blooming time in mid-February to mid-April, at the Southeast Botanical Gardens—around 50 minutes from Naha by car.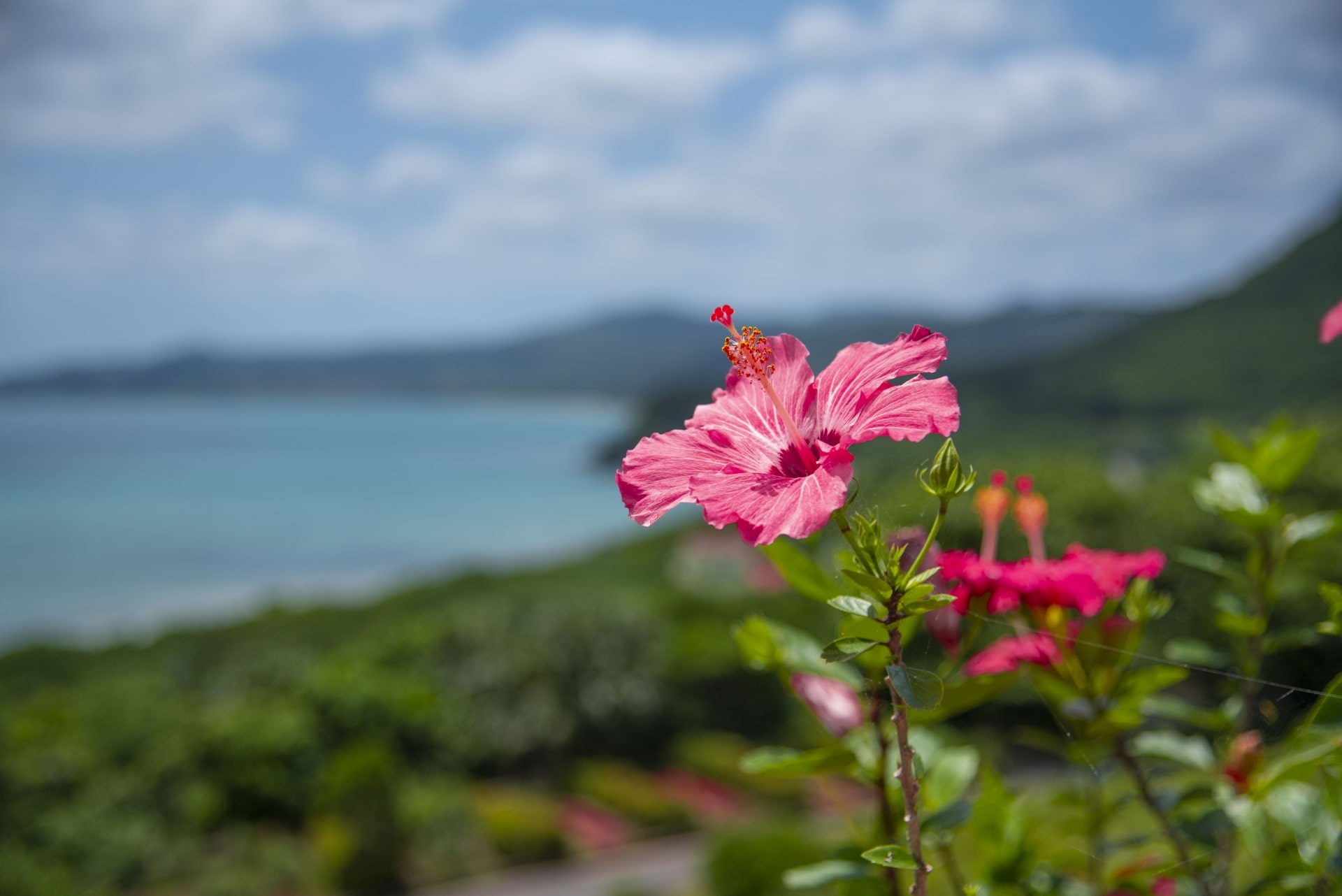 Blooming year-round, the hibiscus is one of Okinawa's most famed plants and has quickly become a symbol of an island getaway. With thousands of varieties to be found on the islands, they are also used to prevent wind damage, so adorn houses and walls across Okinawa. The flowers last only a day—their passing beauty is believed to bring happiness to the dead, meaning they are often planted around graves as well. The flavor is used in teas, cosmetics, ice creams and preserves, with plenty of delicious treats and souvenirs to enjoy.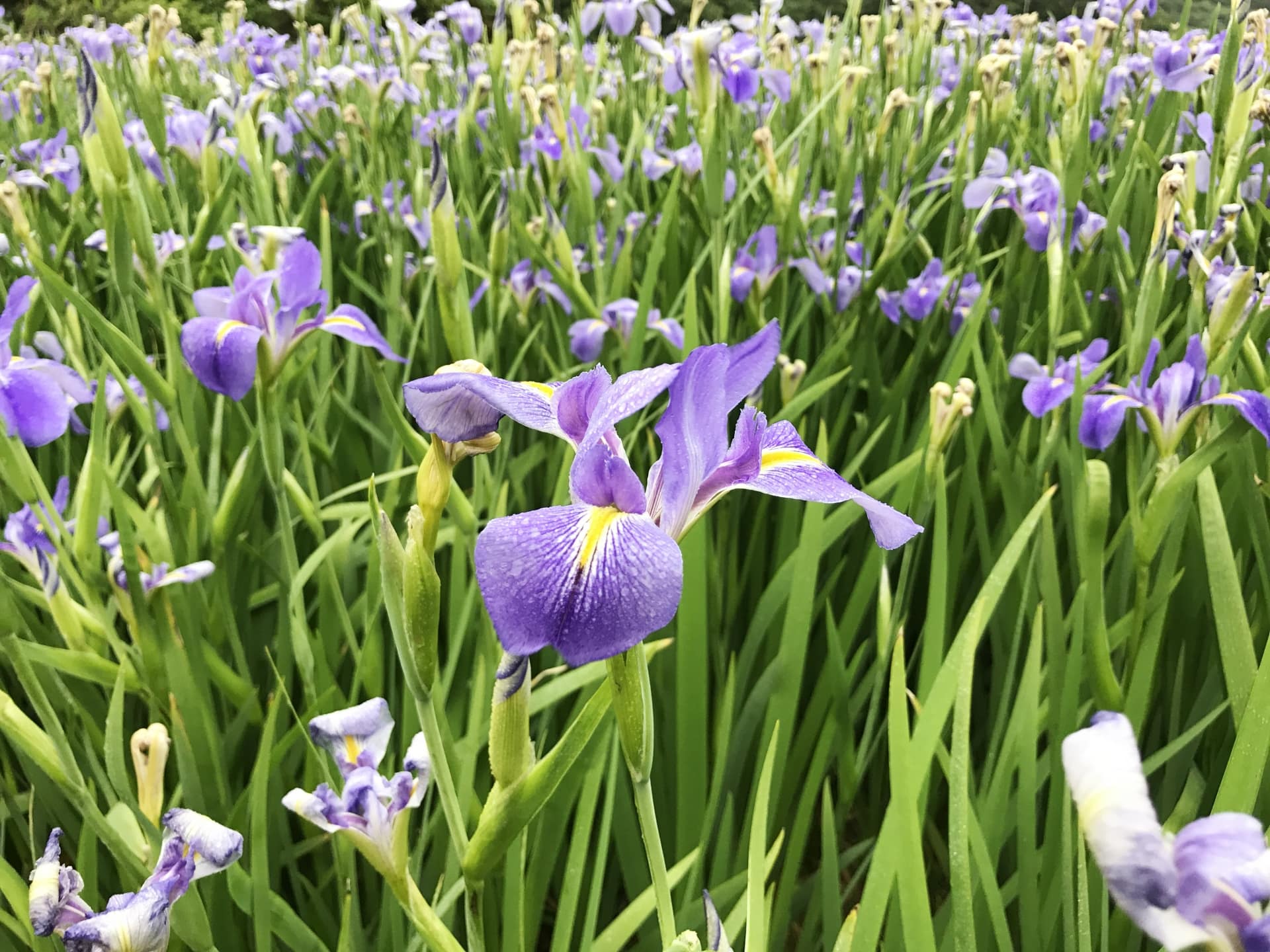 Only found in the rice paddies of the Ogimi Village to the north of Okinawa's main island, the Ochroleuca Iris is a slim, tall iris with long purple petals dashed with yellow. Flowering in April, they are often exported for ikebana displays across Japan. The name Ochroleuca means 'good news' and is an elegant and symbolic addition to any display.
The azalea is perhaps the most famous of Okinawa's flowers, however, lining sandy streets and adorning rough stone walls in the warm spring sun. Appearing for centuries in tanka (traditional Japanese poetry) and adorning prints, decorative screens and kimono, they are a celebrated theme in Japanese culture, becoming especially popular in the Edo period.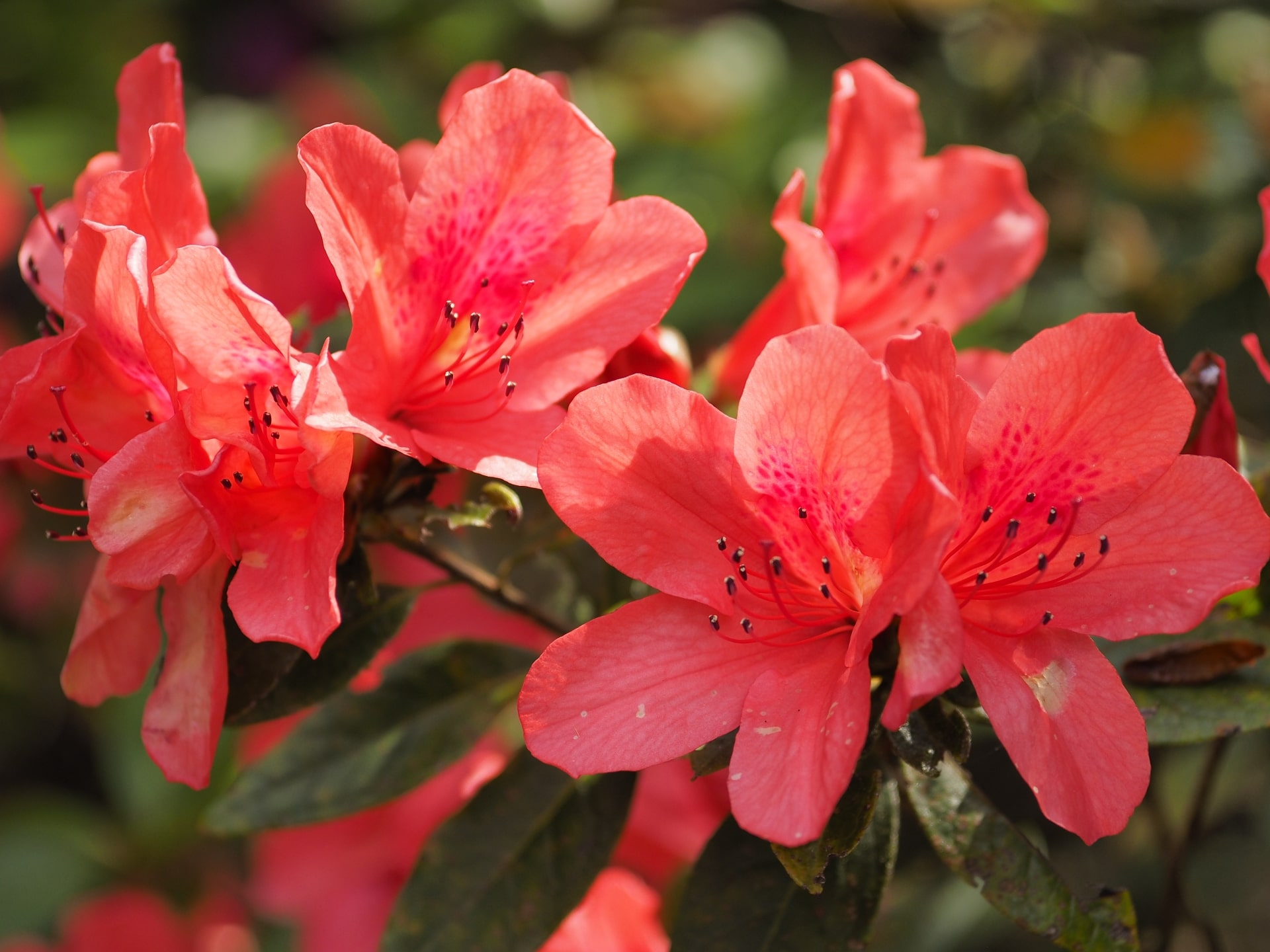 Ranging from deep pinks and purples to delicate whites, the azalea plant can be seen across Japan, but takes on a gloriously vibrant feel in Okinawa. The flowers bloom around two months earlier than on the mainland, with March seeing the peak blooming times. Japan's earliest Azalea festival is held in Higashi Village's Azalea Eco Park in March and is part of the Okinawa Flower Carnival. There are over 50,000 plants and eight varieties, with the Kerama and Ryukyu Azalea being unique local varieties.
Nearby, the shores of Gesashi Uppama Beach make for the perfect relaxation spot after flower viewing, with mangrove kayaking available on Gesashi River for those seeking an adventure. Pineapple is the local specialty and the perfect refresher on a warm day, with plenty of flower-inspired dishes available too, from teas to ice creams to flower-scattered pancakes. For something a little more substantial, be sure to try Okinawa's goya, a bitter melon often served with egg or tofu to create the dish of Goya Chanpuru. Not to everyone's taste, it's a rite of passage when visiting the island and a surprising favorite for many visitors.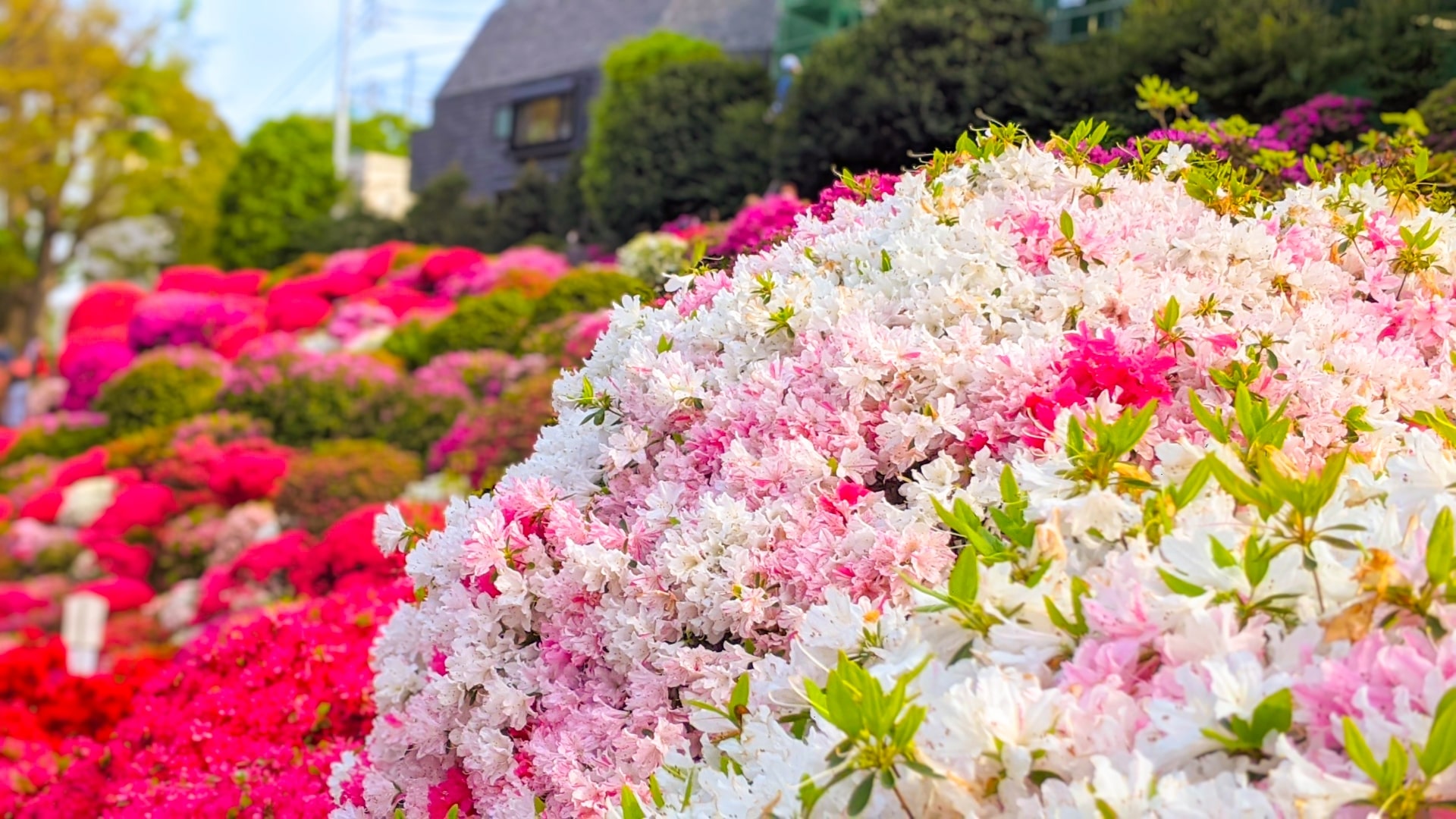 If you can't make it to Okinawa, the Bunkyo Azalea Festival in Nezu, Tokyo is a wonderful opportunity to see the plants in a beautiful setting. Surrounding the traditional shrine buildings, the azalea bloom from April to May, with rows of torii gates and flowers creating beautiful Ghibli-like scenes.
For more details, contact DMC Japan to discuss ideas, locations and rates.
Contact Us