February: Plum Blossom
February 01, 2022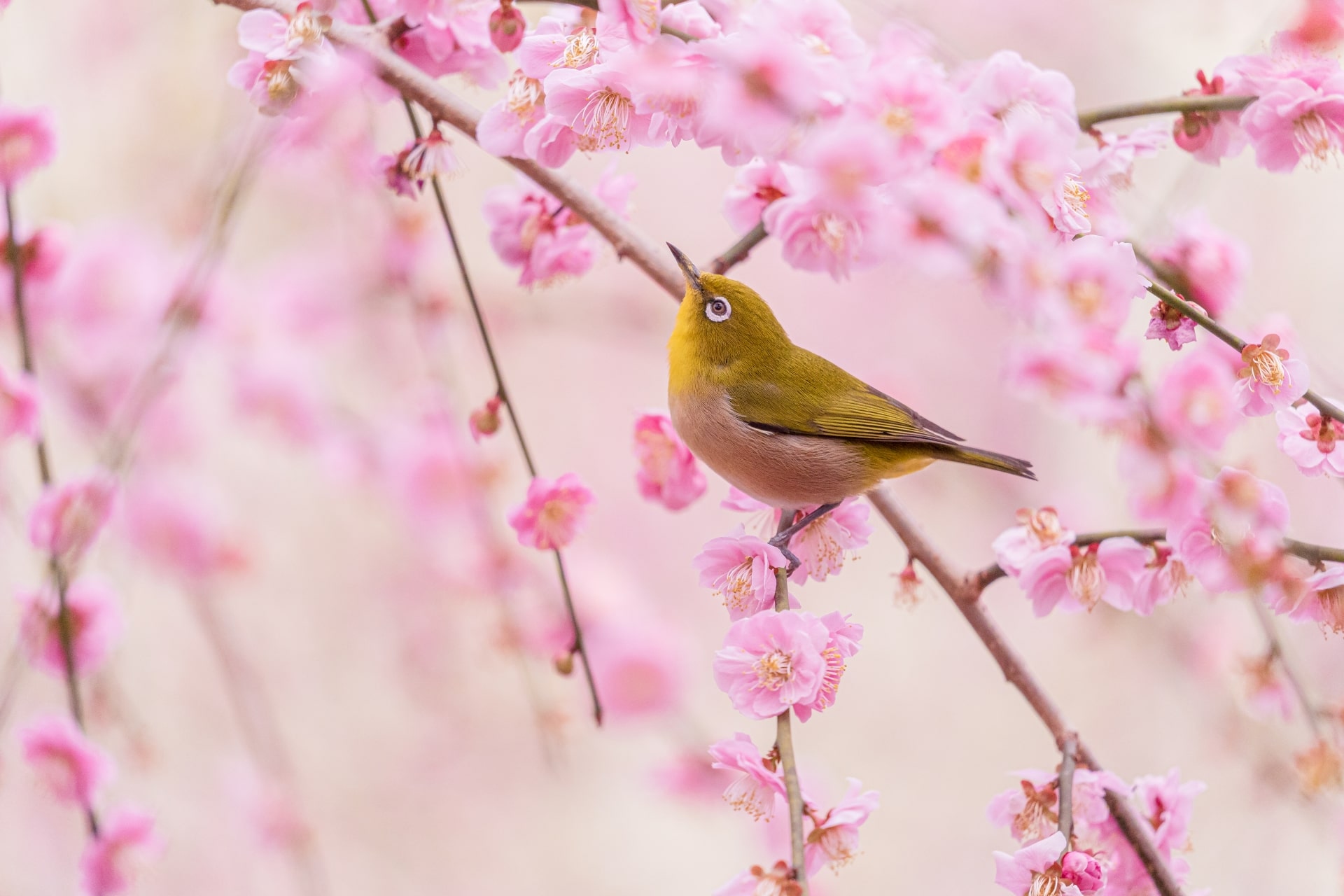 Delicate and sweet-scented, plum blossoms are the first signs of spring, often blooming while the snow still covers the ground. While they are not the pink flowers Japan is famous for, they carry their own significance and beauty: an understated and quiet elegance.
Flowering from February to mid-March, depending on the location, plum blossoms were the original inspiration for Japan's flower-viewing. Known as hanami, it is a major event in the Japanese calendar, with picnics, festivals and day trips all designed to celebrate the enjoyment of these exquisite petals. Although cherry trees are now the bigger draw in April, plum blossoms still bring festivities as they signify hope and renewal—a promising vision with spring approaching.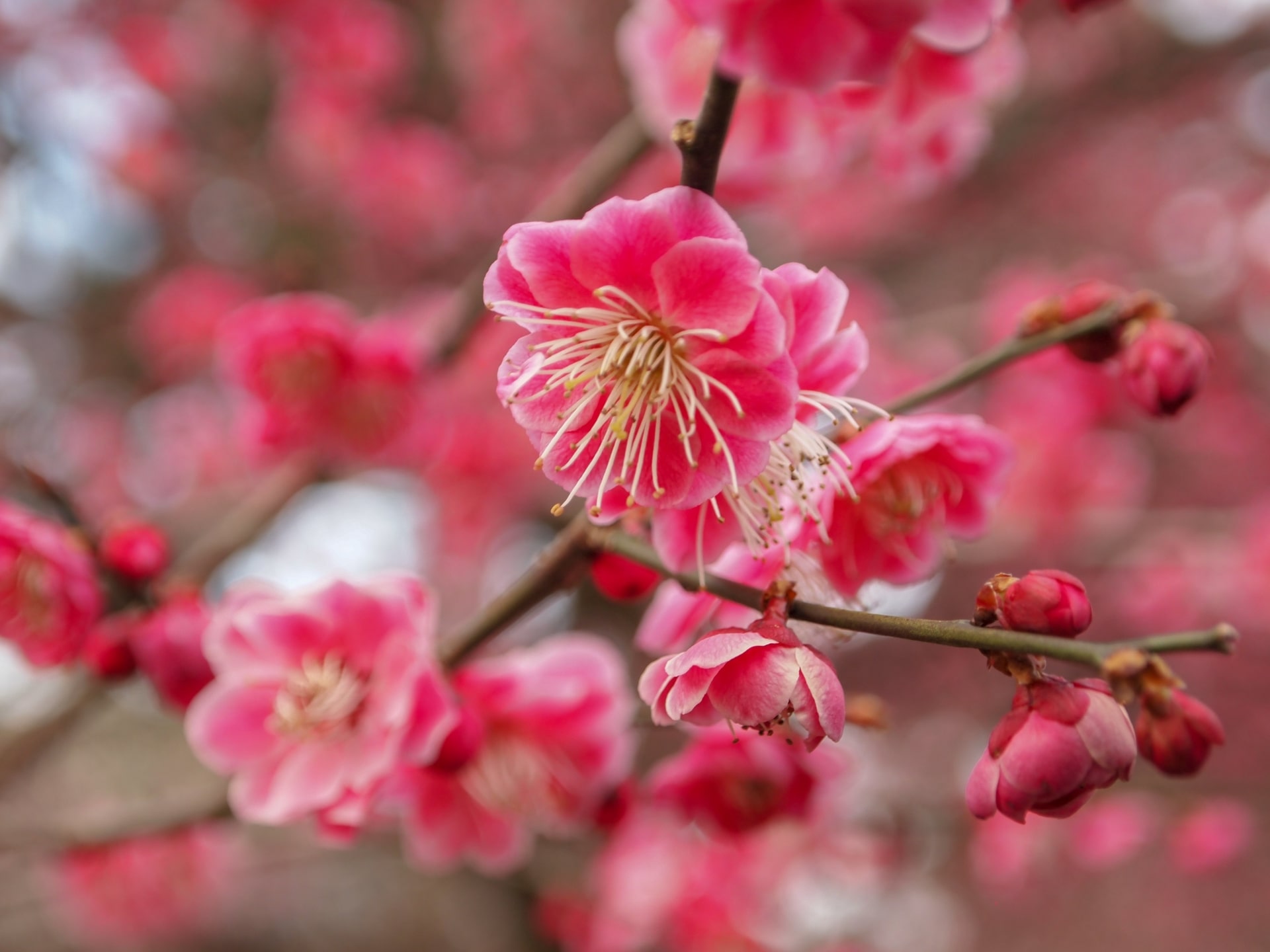 It is not just for their flowers that the Japanese plum, called ume, are popular, however. The sharp, small fruits are used to create some of Japan's quintessential dishes and drinks. Harvested, dried and salted, they become umeboshi. Salty, sour and addictive, the pickled plums are a classic accompaniment to rice—an acquired taste visitors may soon find they love. Alternatively, the fruits can be soaked in alcohol and sugar, creating the sweet liqueur umeshu. Served straight with ice or mixed with soda, it's a Japanese staple that has countless regional crafters to try.
Plum petals can range from deep pink to fresh white, with some yellow varieties—although these are rarer. The rounded petals lack the split of a cherry petal, but are otherwise equally beautiful, with a variety of weeping, heavy-blossomed and delicate varieties to see.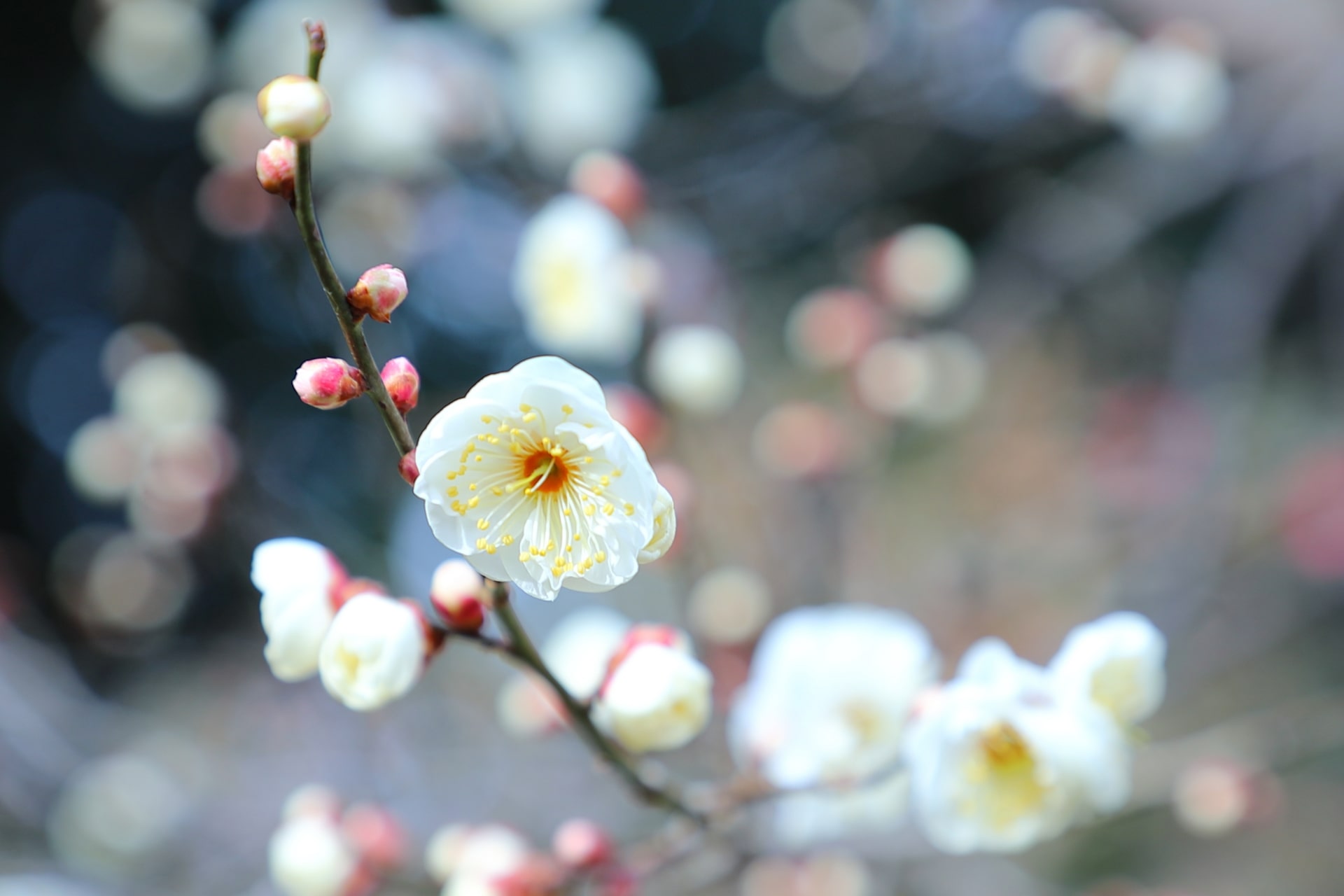 Kairakuen Garden in Ibaraki Prefecture is a busy plum blossom destination for those in the Kanto Region thanks to its collection of over 3,000 plum trees. Visitors can enjoy viewing more than 100 varieties in the stunning landscape garden. The garden is known for its mix of red and white blossoms, with local trains adopting the same colors. Due to the different varieties, the season lasts longer than in many locations, running from February to March. There is also a festival each year with umeshu tasting, food stalls and tea ceremony events. Local specialties to be tried (alongside plum favorites at the festival) are Hitachi beef, a high-class treat for meat-lovers, and natto, a fermented bean dish that's a breakfast staple with a strong smell—something worth trying at least once on a trip to Japan! After enjoying the park, be sure to visit the impressive Kodokan, Japan's largest samurai school in the Edo period.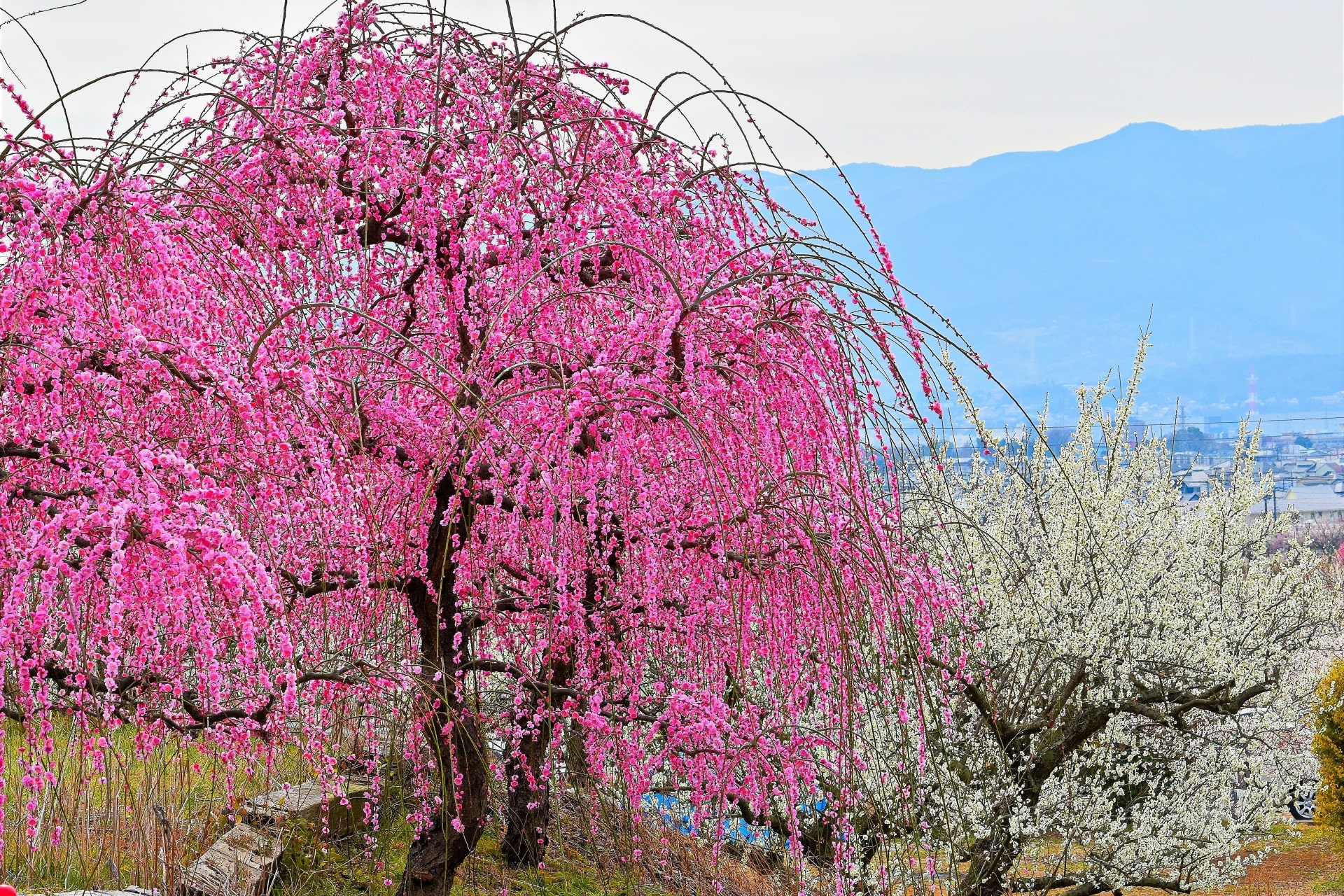 Also in the Kanto Region, Odawara Ume Matsuri is a wonderful day trip from Tokyo with plenty of blossoms and views of Mt. Fuji. With over 35,000 trees, it's one of the largest and most impressive, and the scent in the air is truly amazing. The annual festival is held in February at peak blossoming time, with local performing arts, dragon dances and food to try, including plum dishes and local specialties. One of which is kamaboko, a smooth, steamed fishcake often found sliced in hot noodles. In the city of Odawara, visitors can head to the old fish market, now transformed into Kamaboko Road to try a variety of products, as well as making their own. Along with Odawara Castle, the festival and food-themed street make a full day of explorations.
Further afield in Kyoto, Kitano Tenmangu Shrine is a much-visited spot, with 1,500 trees and 50 different varieties. The temple was built in honor of poet and scholar Sugawara no Michizane, who loved and often wrote about plum blossoms. The plum garden is opened specially each year, with tickets including a refreshing drink of plum and kelp tea as well as small plum-themed treats. These can be enjoyed in a calming tea area with views of the plum blossom—perfect after a stroll through the gardens. Visitors can feast on pickled plums from the garden or try Kyoto's simple Yatsuhashi sweets, with matcha being another regional specialty to be enjoyed in the city.
For more details, contact DMC Japan to discuss ideas, locations and rates.
Contact Us