November: Ginkgo
November 01, 2021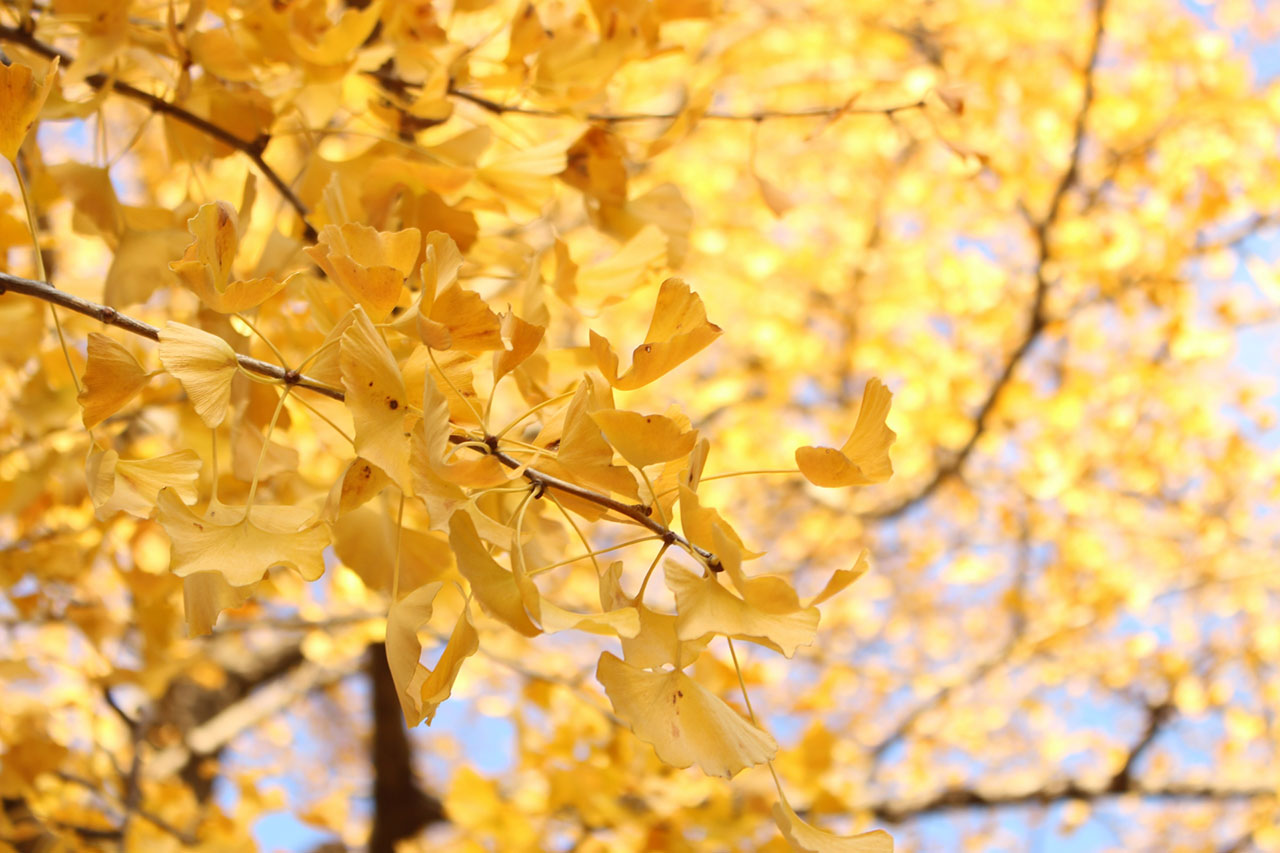 Whether they're adorning the city streets with golden leaves or filling izakaya plates with roasted snacks, Ginkgo trees are a cornerstone of autumn in Tokyo. While the name may not sound familiar at first, the unusual leaf shape can be seen in designs across the world. The Ginkgo itself is the official tree of Tokyo thanks to its curved T-shape leaf which is also the symbol of the capital. Travelers are often surprised to find that Autumn-leaf viewing is a seasonal tradition akin to cherry blossom viewing in Japan, with festivals and illuminations adding to the experience. Ginkgo, along with Maple trees are some of the most popular trees for leaf-viewing thanks to their bright colors and impressive foliage.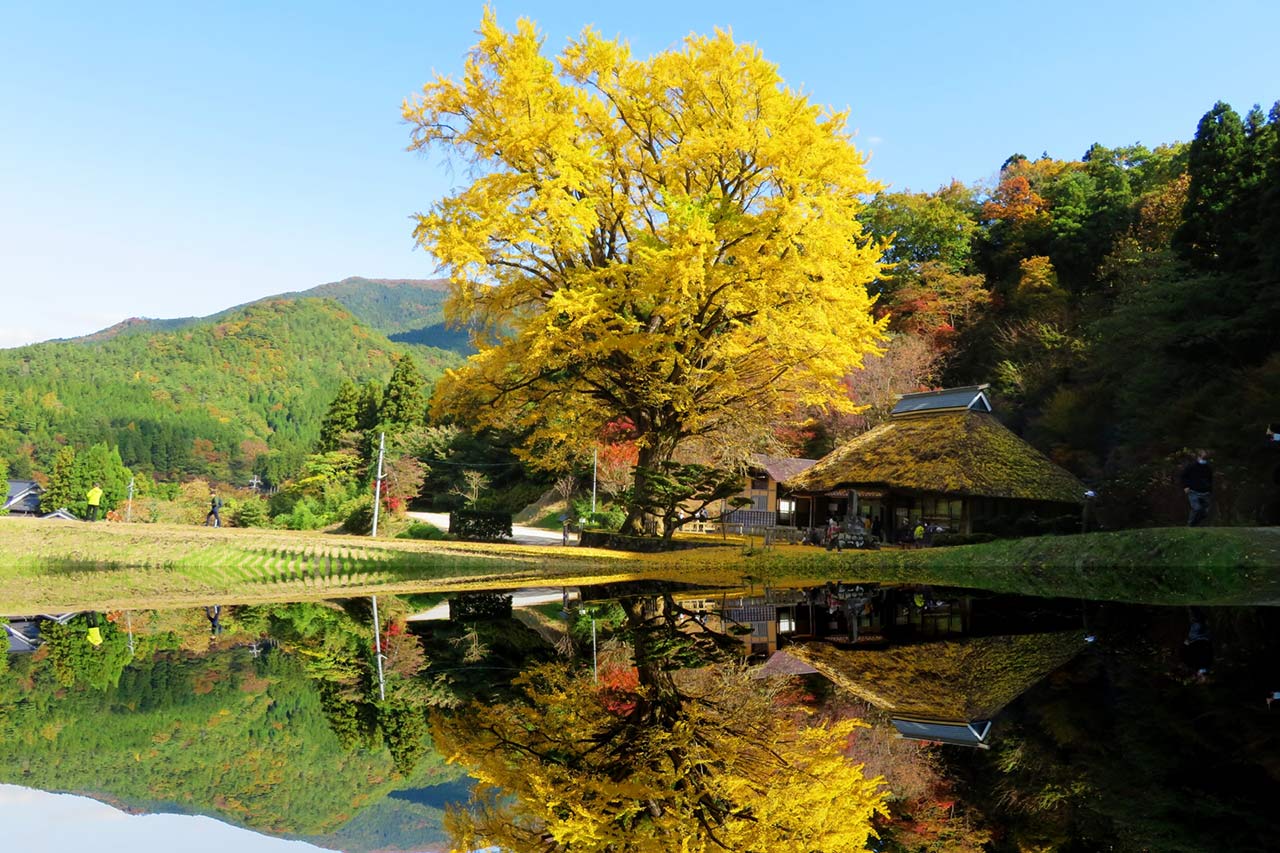 Known as a Maidenhair Tree in English, the ancient variety is the only remaining kind of the Ginkgoales order, with any relatives only found in fossil form. The name Ginkgo is believed to stem from a misspelling of the Japanese 'gin' and 'kyo' meaning silver apricot. The large trees can reach heights of 50m and live for centuries, with some in Japan over 1,000 years old. Some of the largest and oldest can be found in rural areas of Japan. The Horyo Ginkgo in Aomori is 1,100 years old and over 30m high. Nearby, the Grand Kikubo is 1,000 years old while Saitama's Shobo-ji Temple has a 700-year-old Ginkgo overlooking the Chichibu mountains.
Although it was once on the Japanese endangered list, dedicated cultivation efforts have since allowed the Ginkgo tree to be removed. These days, the towering trees are a common sight along Tokyo's streets as well as in shrine and temple grounds across the country, known as shinboku, meaning sacred trees.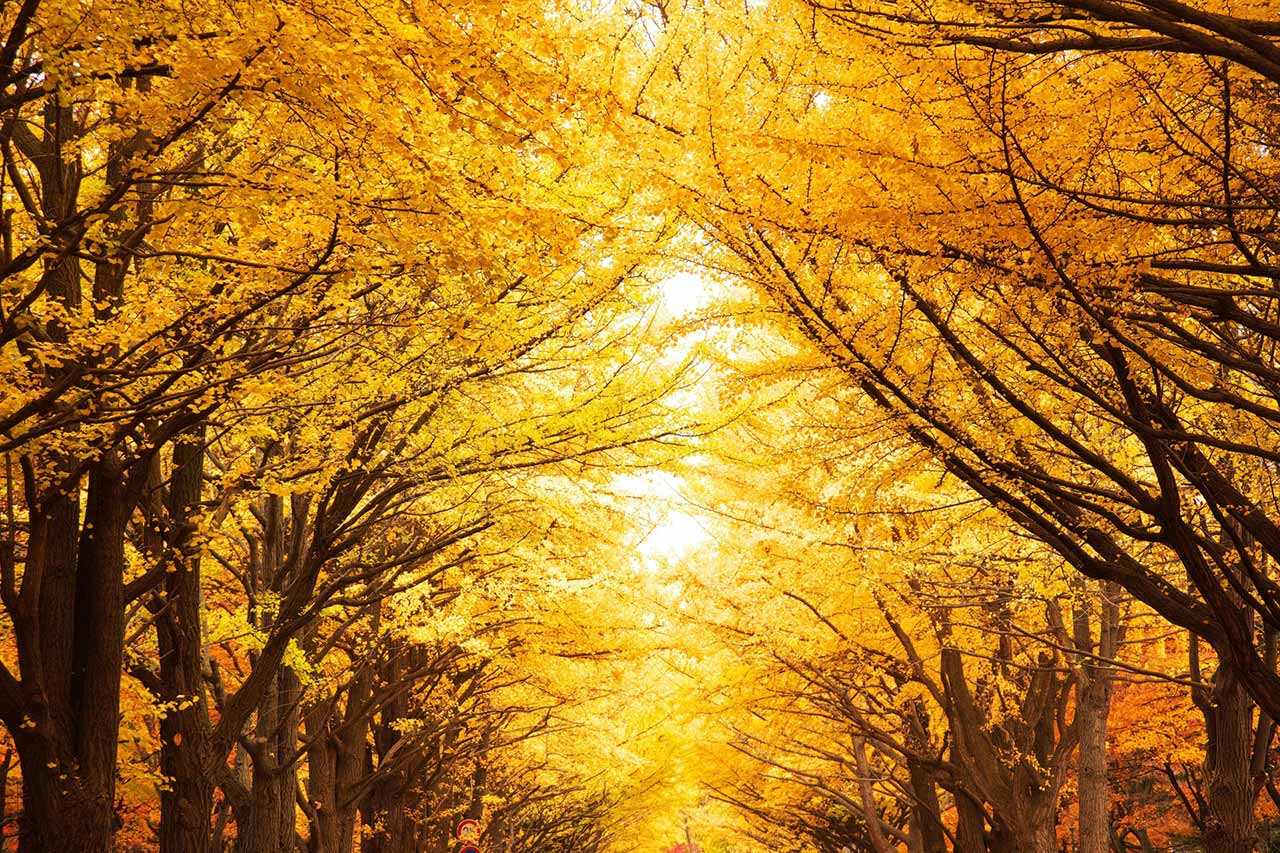 As Autumn gets under way, the golden leaves of the Ginkgo are unmissable, flooding the city with golden hues. If you're keen to try momijigari, meaning autumn-leaf-hunting, Tokyo's Meiji Jingu Gaien Park is one of the most popular spots in Tokyo for Ginkgo trees. The tree-lined paths create golden corridors from mid-November, lasting around a month. To allow visitors and locals to make the most of the trees, the main avenue is pedestrianized on weekends and holidays between 9 am and 5 pm. The annual Jingu Gaien Ginkgo Festival is held in mid-November with autumnal dishes on offer from around Japan and handmade items too.
Another option close to Central Tokyo is Showa Kinen Park which has Ginkgo-lined avenues bordering a beautiful canal. Only 40 minutes from Shinjuku, the park is a quiet escape with cafes, Japanese Gardens and ponds to enjoy.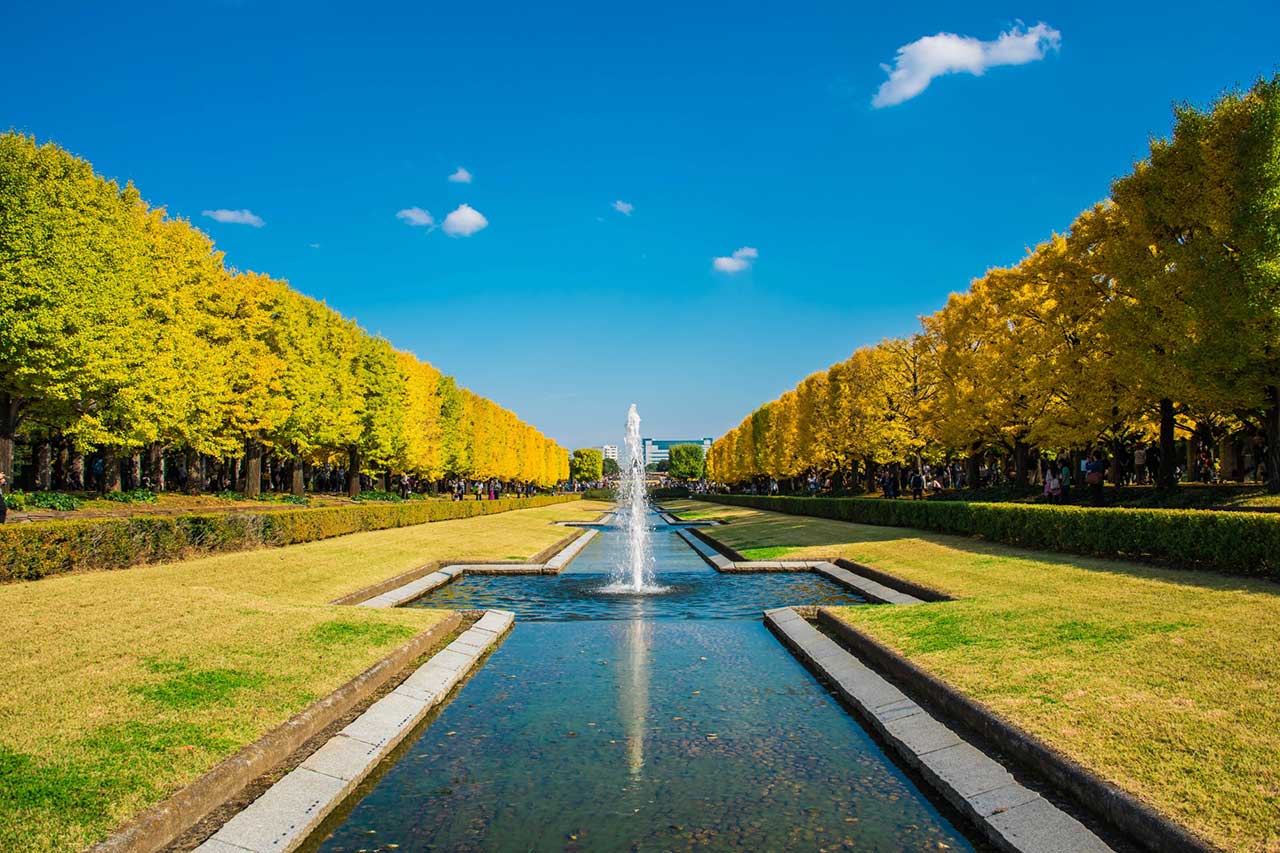 A perfect day trip from Tokyo, Shobo-ji Temple in Saitama is a great option if you're keen to see one of Japan's oldest Ginkgo. Perched on a boulder with an impressive tangle of roots, the tree is actually formed of multiple trees which have grown to form one. It is 25m tall and has a trunk circumference of nearly 11m. Having survived fires that damaged the surrounding buildings due to its natural fire-resistant properties, it is a symbol of survival and a popular power spot. The tree is located close to the Peace Museum of Saitama, and offers views of the Chichibu mountains. Try out the local specialties of udon, Soka Senbei and miso potato while you're in the area. Visitors should also consider visiting Kawagoe en route—the city is known for its old-fashioned streets, striking bell tower and the annual Kawagoe Festival, with floats displayed in a dedicated museum year-round.
Wherever you go, be sure to try the Ginkgo seeds! Called ginnan, they can be found grilled, cooked into chawan-mushi (steamed egg custard) or steamed in rice dishes.
For more details, contact DMC Japan to discuss ideas, locations and rates.
Contact Us