Take An Unforgettable Bicycle Journey around Ise-Shima!
August 4, 2017

So you've walked around Japan, taken a ride on its efficient trains, hopped into a taxi, and perhaps even taken a domestic flight across the country. If you're looking to explore Japan on a different mode of transport, how about a bicycle? In fact, a bicycle tour is a great way to cover more ground with less time. You'll see more of this gorgeous country, and get a workout to boot - hopefully enough to burn off those calories you'll be eating!
This is where Ise-Shima-based Bicycle Journey comes in. Sign up for one of their group tours, and after the initial emails and payment, they'll take care of all the details. No navigating, no getting lost on your bicycle. You just have to show up on the day. You'll cycle to various sightseeing spots, enjoying the sensations and sounds of the national park. A delicious lunch is included. You might even opt for a cultural workshop! It'll be a vacation like no other.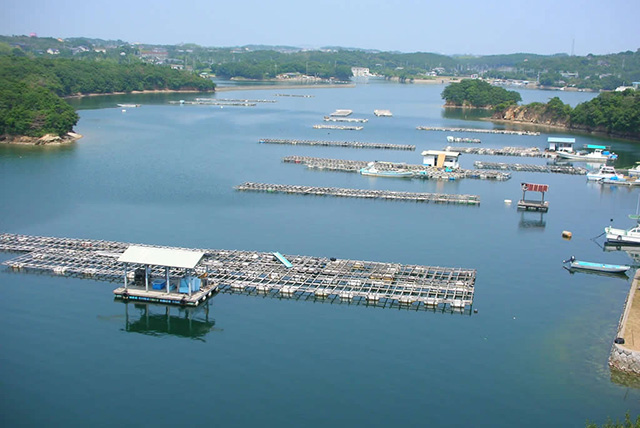 Where, you might ask, is Ise-Shima? Also known as the Shima Peninsula, this refers to the areas in and around the Ise-Shima National Park in eastern Mie Prefecture. Cities such as Ise, Toba, Shima and parts of Minami-Ise fall within its purview. This is where you'll find one of Japan's holiest and most important Shinto shrines, Ise Jingu. Not only is the area rich in cultural and historical heritage, Ise-Shima is also famous for its fresh seafood - especially oysters. It's so well-known for the quality of its food that it's been dubbed 'Miketsukuni' or the 'Land of Royal Provisions.' It goes without saying that it is a thrillingly beautiful place.
Bicycle Journey Ise-Shima offers a selection of tours, ranging from day tours to multi-day excursions with accommodation included. However, the one that will offer most bang for your buck is "Anori's Amazing Traditions Tour", a one-day tour in Shima City. It's an action-packed 8.5-hour day tour of parts of Ise-Shima National Park, where you'll cover around 50km on your bikes.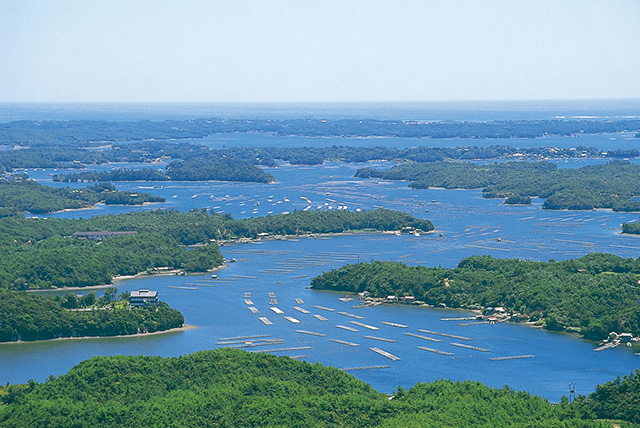 A day of cycling will take you to some stunning views - a leisurely coastal cycle along Kou Beach, for instance, and over Kashikojima Bridge at the entrance of Ago Bay. At the Yokoyama Observation Deck, you'll enjoy a panoramic view of Ago Bay, and marvel at the 60 floating islands dotting the ocean along the Rias Coast. For your dose of Japanese culture, you'll also visit Anori Shrine in Shima City, and depending on availability (translation: book early) you may even have the opportunity to take an Anori bunraku workshop!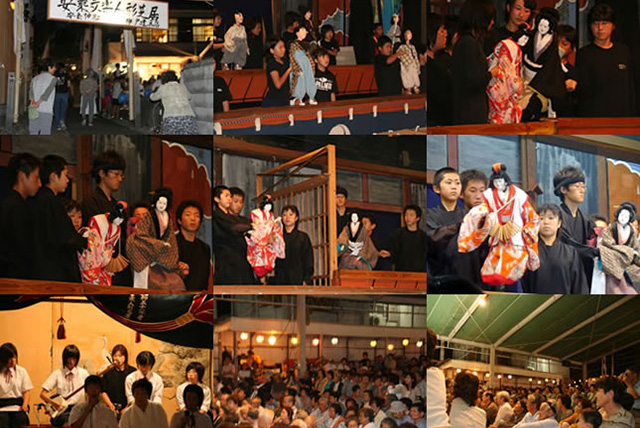 A word about bunraku: it's a form of traditional puppet theatre. In 1980, a special variation on this art form unique to Anori Shrine called 'Anori Ningyo Shibai' was designated as a significant intangible folk cultural asset. What's interesting is that each doll takes three people to maneuver - that's a fair bit of teamwork required there! The folk art form itself dates back to 1592, giving it over 400 years of history.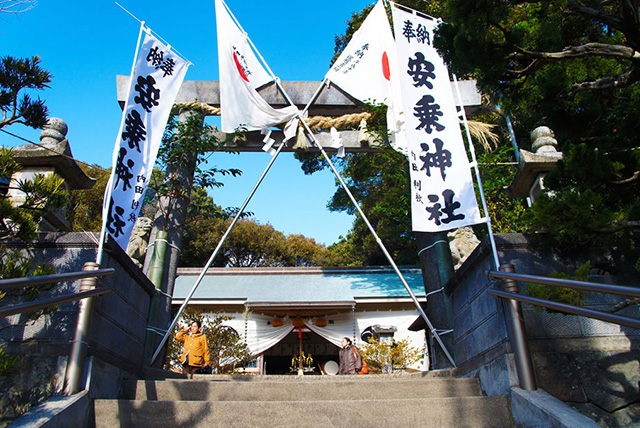 It is said that Kuki Yoshitaka, the then-Lord of Shima, prayed at Anori Shrine before participating in the invasion of Korea. On this return, to thank the gods for the divine protection bestowed upon him during said successful invasion, he ordered a puppet performance at the shrine. Ever since, it has been performed at the shrine during festivals as part of religious worship. No doubt this is also why visitors to Anori Shrine pray for safety during their travels.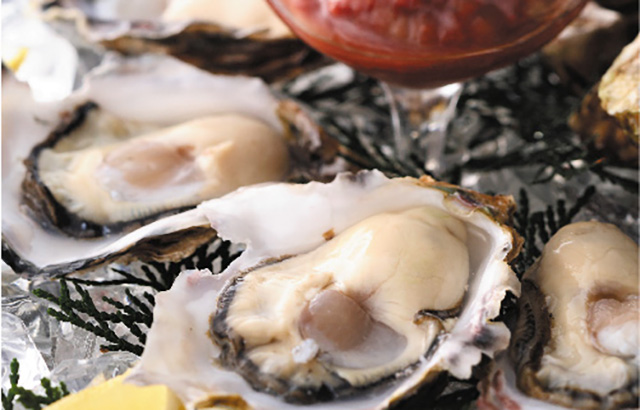 Lastly, what would a tour be without an opportunity to sample some amazing food? It'll change with the seasons, but you can be sure that delicious, fresh local seafood from Shima will be a highlight at lunch. If that wasn't enough, you'll stop for tea and cake in the late afternoon.
Some important things to take note of:
Bike rental and lunch is included in the cost of the tour. Fret not! See costs and other inclusions here.
If you're worried about not understanding what the guide is saying, an English-language interpreter may be available at an additional cost. Ask them for rates. But honestly, you'll probably have a great time regardless!
Advance booking is required, at least 10 days ahead. This is so that they have enough time to arrange some of the cultural activities and workshops. Any later and the providers may not have time in their schedules.
If you have a preferred bike, do tell them when you sign up - preferably well in advance to avoid disappointment, since the bike you want might not be available. You'll also need to make sure the bike you want is right for your height.
If you book with a small group of 2~3, it's likely that you'll be placed in a group tour with up to 10 participants total. But hey, you'll make new friends!
What are you waiting for? Sign up for your tour today!
Bicycle Journey Cycling Tour (YouTube)
For more details, contact DMC Japan to discuss ideas, locations and rates.
Contact Us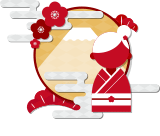 Experience Japan - Cycle Tourism
Related Information:
[Experience] Bicycle Journey "Amazing Traditions Tour" 1 Day (PDF: 188KB)