Gesshin-in Will Be Your Cup of Tea
December 5, 2016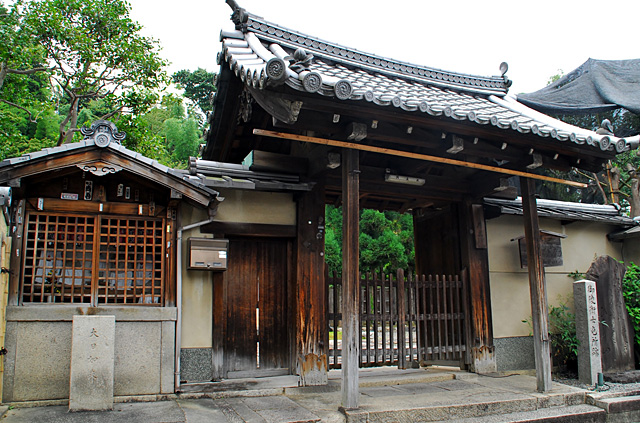 These days, with visitors descending on Kyoto by the thousands, the Higashiyama area where some of the most famous temples of the city are located can feel like a bustling market at times. However, one can still find pockets of tranquility in this area, and those in search of a special, typically Kyoto experience should look no further than Gesshin-in.
Gesshin-in was founded in 1617, and is located on the west side of Kodai-ji Temple. Unlike many temples in Kyoto, it miraculously survived the many fires that swallowed other wooden structures of its kind, and so what you see today is the original building (with the usual repairs and restorations over the centuries). In its garden is a gorgeous 600-year old 'Yuraku' camellia tree, and has been designated as a specially preserved tree by the Kyoto city government. You can even see Yasaka Pagoda from the garden - a lovely sight especially on a clear day.
The temple is also of deep historical interest. It was here that Ito Kashitaro, member of the military government's Shinsengumi police force active between 1864 - 1869, located his base of operations after defecting and forming a new imperialist group known as 'the Guardians of the Imperial Tomb.' Alas, the Shinsengumi did not take to defections kindly, and he and his comrades were assassinated on 18 November 1867 by members of the Shinsengumi lying in ambush.
Gesshin-in is open to the general public, but by reservation only - what better way to beat the crowds? There are two experiences you can book at this temple: tea ceremony and zazen meditation. For those in search of a more spiritual encounter in Kyoto, a zazen 'seated meditation' experience is the way to go! Shoji paper partitions can be inserted to change the size of the room (how nifty!) and at its largest one can book a tea ceremony or meditation experience for up to 40 participants.
Tea ceremony is a fundamental part of Kyoto's aesthetic culture, and is something that every visitor to this city should experience in some way or another. A tea session at Gesshin-in is a good introduction to its form: enjoying a tea sweet, followed by a delicious, freshly-whisked cup of matcha in the company of your friends.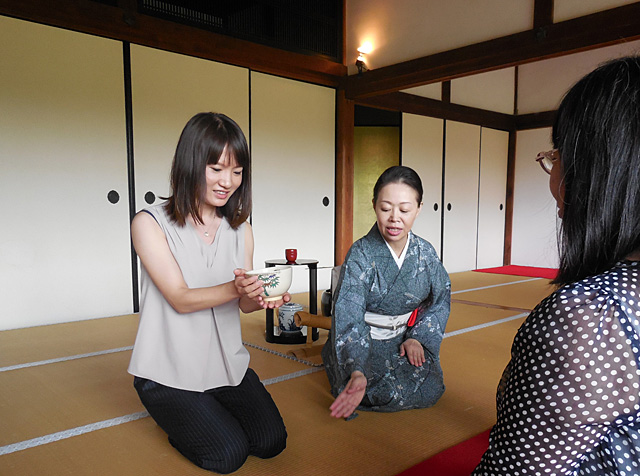 While experiencing 'traditional Japan' can often require you to have more flexible hips and knees for sitting on the floor, it can be more onerous than one anticipates. Luckily, Gesshin-in also offers guests the option of 'Ryurei'-style seating - this was historically developed specifically for non-Japanese guests so they could enjoy the tea ceremony experience on chairs rather than sitting on the tatami floor. So definitely don't be shy about asking them to accommodate you in chairs - just let them know in advance!
Small groups as well as individual travelers are welcome to book either of these sessions at Gesshin-in - simply contact them at their website. A lovely place if you're looking for that special Kyoto experience.
For more details, contact DMC Japan to discuss ideas, locations and rates.
Contact Us