A Water slider appears in Osaka Castle Park?!
July 12, 2016
The "Osaka Castle Water Park" event is going to be held in the Osaka Castle Park (Osaka) from July 16th to August 31st.
The Osaka Castle Park, in which the Osaka Castle is located, is a place that many people visit throughout the year. This summer, the "Osaka Castle Water Park" is going to appear in the park, and you can enjoy and play in the special swimming facilities just in front of the Osaka Castle!
So, what is there in the Water Park? There, you can jump into the sky from the "Jumping slider", swim in big pools which have a diameter of 20 meters and drift down for 150 meters with a floating board on the "Water long slider".
Not only does a part of the park become the world of water, but it also holds the "Snow Park" where you can enjoy real snow, and the "World Beer Festival", which you can enter for free.
All of you – children and adults alike – can definitely enjoy yourselves in hot summer in this park in an "only-in-Japan" style.
For more details, please contact us: dmcjapan@or.knt.co.jp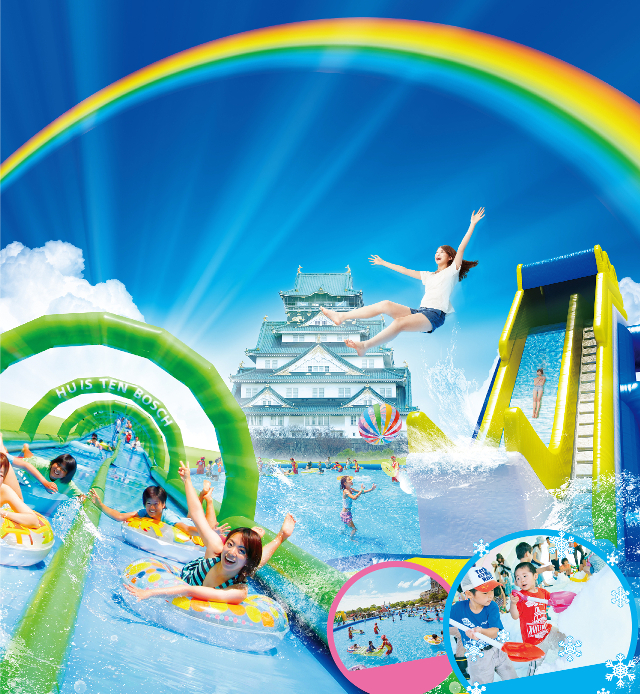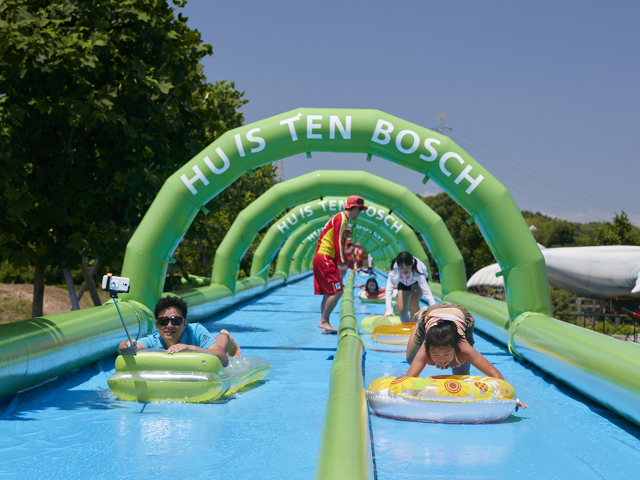 ©HUIS TEN BOSCH/C-5679