Natural Wonders and Handcrafted Delicacies to Tempt and Delight
Utsunomiya, Tochigi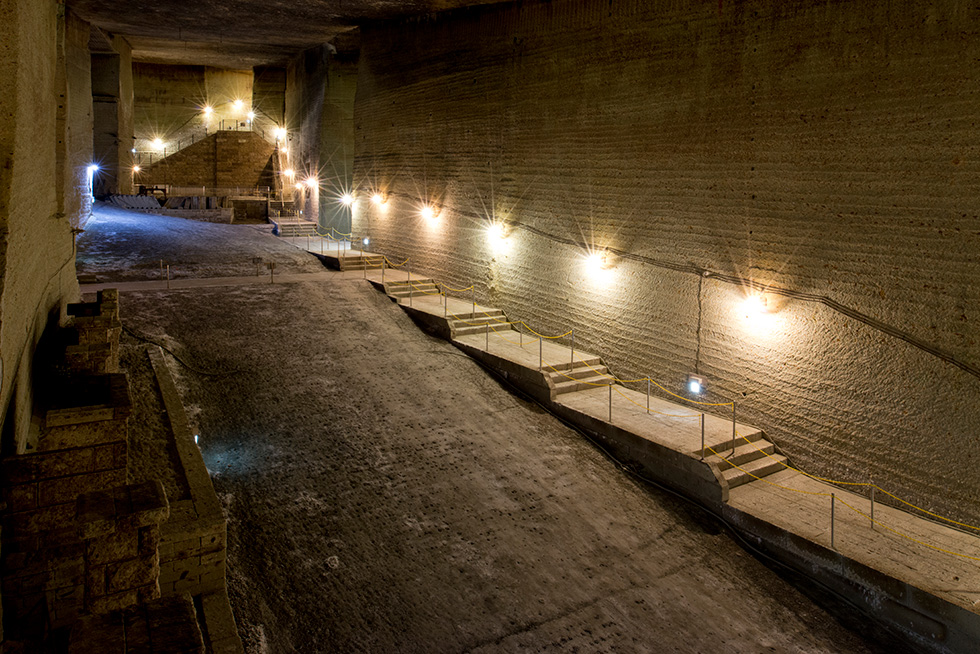 From breathtaking caverns to delicious gyoza, Utsunomiya is a little known city with plenty to offer. Rather than viewing the city as a guest, visitors here are encouraged to experience the city's highlights themselves, with workshops, farm-trips and awe-inspiring sights.
Oya City is famed for the soft, volcanic rock mined here for centuries and offers visitors the chance to admire it in breathtaking caverns, natural formations and hand-carved statues. The Oya History Museum traces the area's mining tradition and allows guests to descend into stunning underground halls, stretching out over 20,000 square meters. The spaces are reminiscent of Roman theaters and often host performances, art installations and events with stages cut from rock and atmospheric illuminations adding to their grandeur.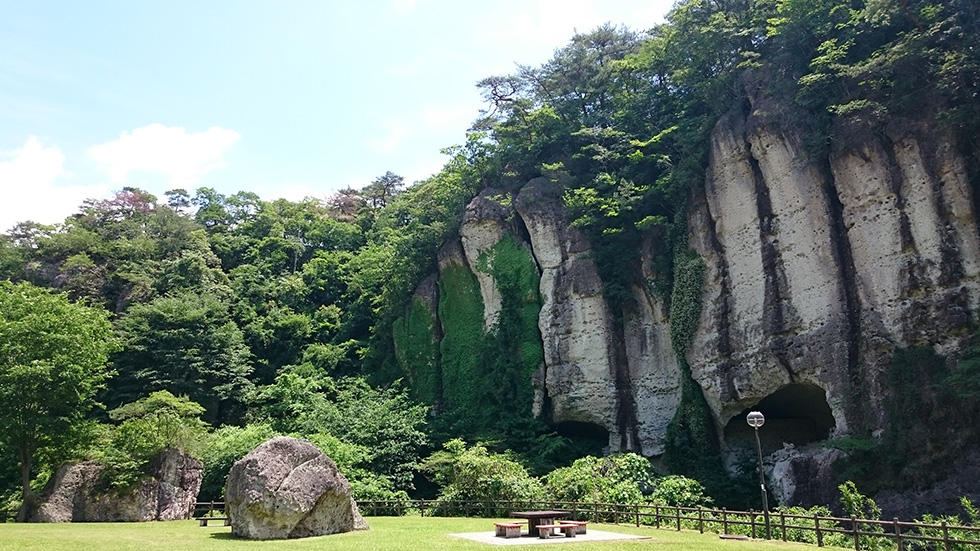 Above ground, the rock creates awe-inspiring formations, best seen in the Oya Landscape Park. The oya stone rock towers above picnic areas and flowing rivers, with plenty of hiking trails and opportunities to relax. Alternatively, Oya-ji Temple reflects the spiritual role of the natural landscape through the temple founded by a Buddhist monk Kobo Daishi in the 9th century. Nestled in a rocky alcove, the temple is also home to Japan's oldest Buddha carving—a 4m high Kannon of the thousand-armed Buddhist Goddess of Mercy. There are nine additional Buddha carvings on the cliff face in the main hall, protected as National Important Cultural Properties. From exploring the relics discovered in the temple's caves to looking out from the 27m high Peace Kannon observatory, there is plenty to explore.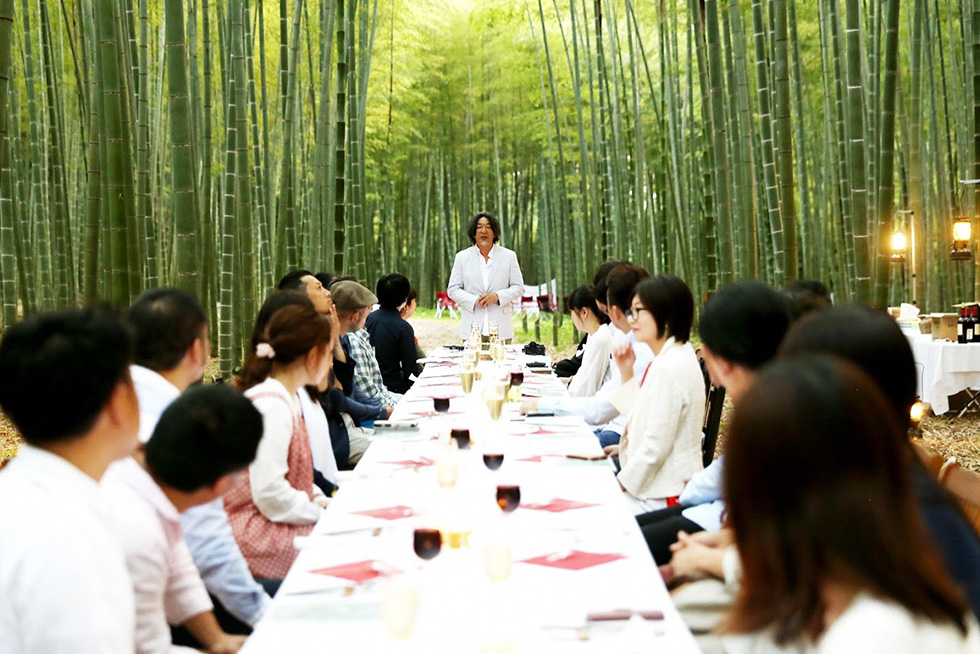 Nicknamed the four seasons bamboo forest, Wakayama Farm encourages visitors to experience nature at its best and get their hands dirty. Here, you can stroll through stunning bamboo groves, enjoying their delicate scent and watching the dappled sunlight fall through the trees before evening illuminations. You can help pick bamboo shoots in May, collect berries in summer and gather chestnuts in October, learning about the land and it's produce. There are bamboo crafts to learn, and lanterns to light when the sun sets, with activities for the whole family to enjoy.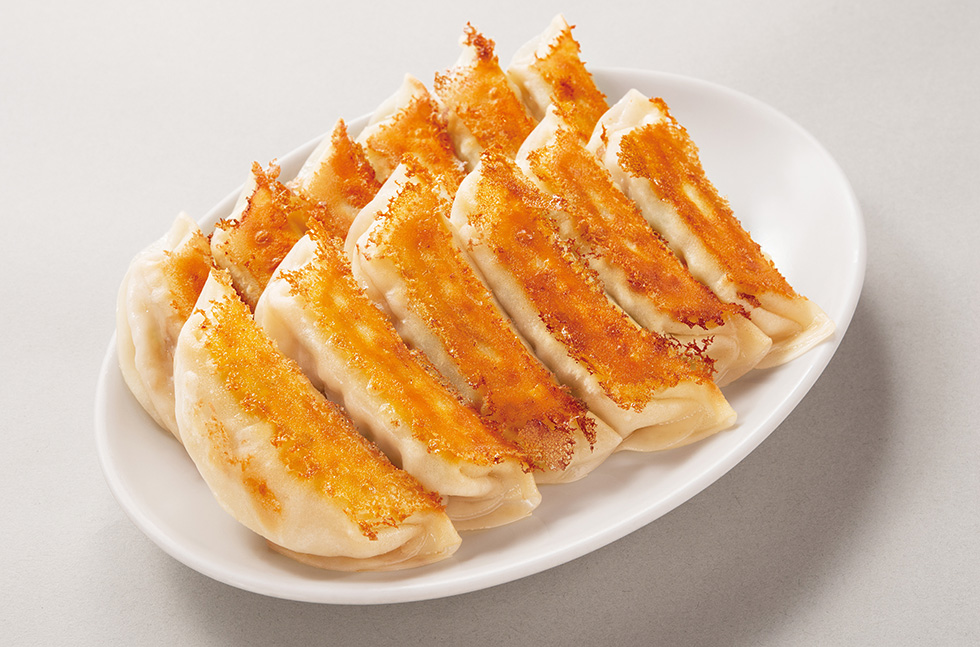 Luckily for weary explorers, Utsunomiya is renowned for its delicious gyoza, with over 300 restaurants offering countless varieties to feast on. Legend has it that soldiers returning from China after World War Two brought dumpling recipes with them, and the city adopted them as their specialty, a tradition which grows every year. Wander the streets and choose from countless shops and stalls, or explore the Kirasse gyoza market which offers delicious treats as well as the opportunity to try a gyoza-making workshop. The city's love affair extends to statues and an annual festival, which is held both in the city in November, as well as travelling to Yokohama to showcase their delicacy.
Time spent in Utsunomiya is guaranteed to bring you a wealth of new experiences, allowing you to enjoy not only the city, but nature too. Feast your eyes as well as your senses on the treats of this little-known treasure trove.
RIGHT NOW! UTSUNOMIYA (YouTube)
This article is written in cooperation with Utsunomiya City.
Economic Department, Tourism and Exchange Division
Utsunomiya City Hall
1-1-5 Asahi, Utsunomiya City, Tochigi, 320-8540, Japan
For more details, contact DMC Japan to discuss ideas and locations.
Contact Us