Have You Heard about the Cherry Trees that Bloom in Fall?
Toyota, Aichi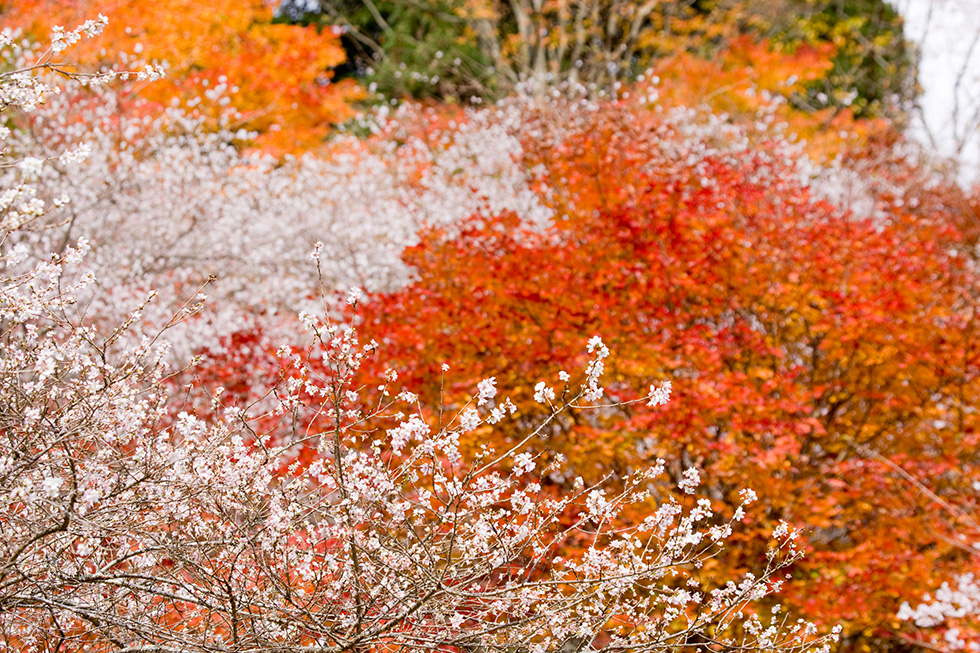 The cherry trees that turn Japan into a sea of pink each spring are famous around the world, but did you know that there are cherry trees that bloom in the fall? They are the shikizakura cherry trees in the Obara district of Toyota City, Aichi Prefecture, centrally located between Tokyo and Kyoto. Along with the many other attractions the region offers, the cherry trees are a popular tourist destination in the fall.
Obara's shikizakura (literally "four-season cherry trees," sometimes called winter cherry blossoms) are a rare hybrid cherry tree that blooms in both spring and fall. The fall blooming period is also longer and produces more blossoms per tree. The first shikizakura cherry tree is said to have been planted in the early 1800s, and now Obara is home to around 10,000 trees whose white–pink flowers bloom from late October to early December. The best time to see them is early to late November.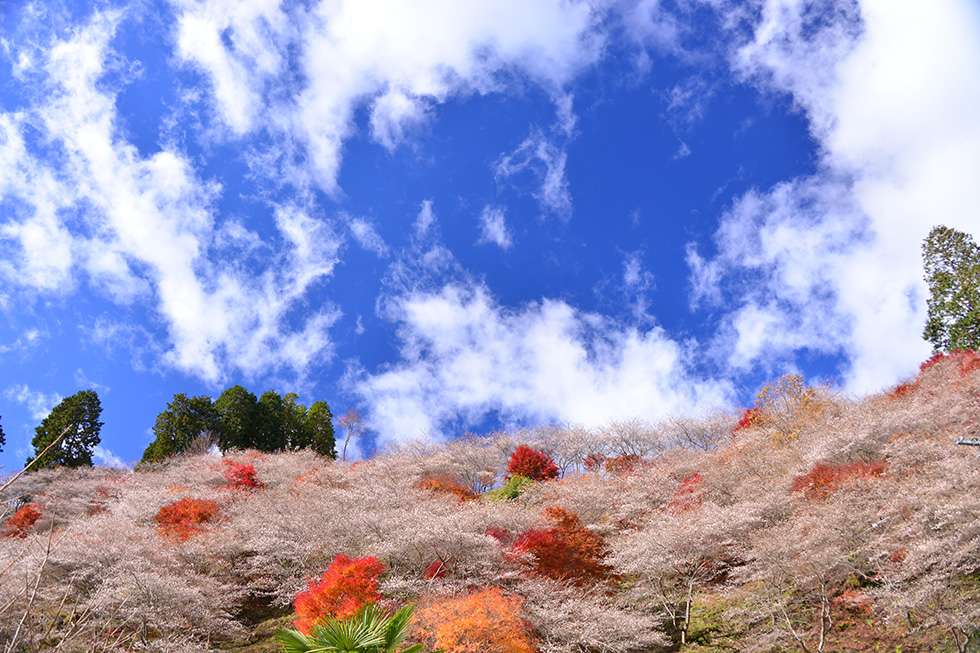 The Obara Shikizakura Festival is held from November 1 to 30. The festival takes place in five areas, the largest of which is Obara Fureai Park. The other festival venues are Hokubu Seikatsukaizen Center, the Obara Paper Art Museum (Washi-no-Furusato), the Ichiba-jo Castle ruins, and Senmi Shikizakura-no-Sato, all located in and around Obara.
Not only are the cherry trees blooming in fall, but the Japanese maple trees are also turning fiery yellows, oranges, and reds. The delicate white–pink cherry blossoms blooming against the stunning fall foliage is a rare sight even in Japan. Indeed, this is the only place where you can experience it!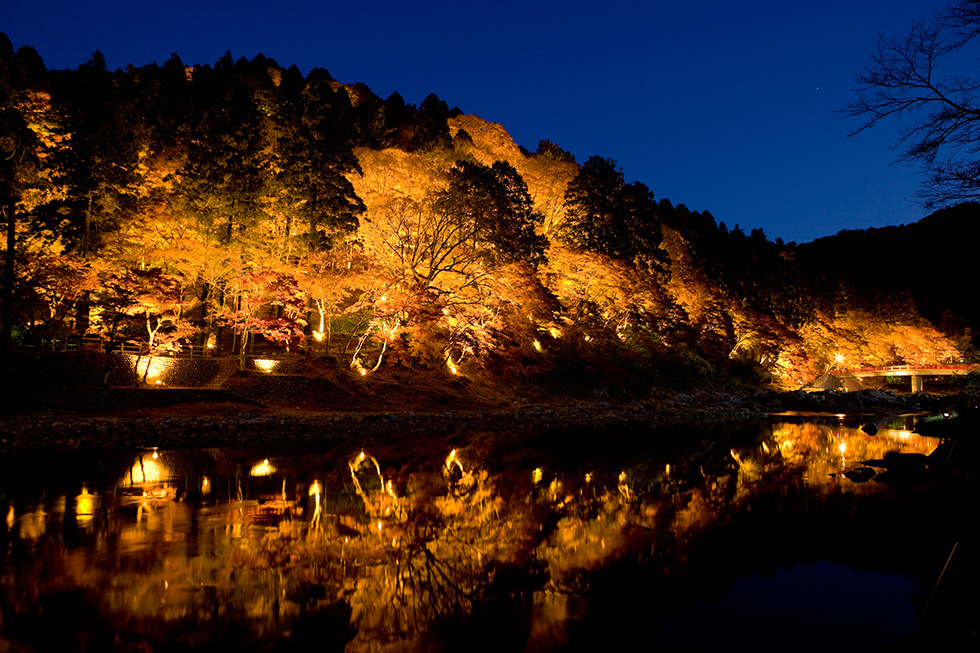 There are also many attractions around Obara worth visiting. Asuke, located 30 minutes away by car, flourished in the Edo Period (1603–1868) as post town along a major road and still has many historical structures surviving from that time. Korankei Ravine is a famous spot for viewing the fall colors. Its maple trees are illuminated from dusk until 9 pm during the Maple Festival, held from November 1 to 30, creating a magical sight of the trees lit up against the night sky.
Obara is about a 60-minute car ride from Nagoya, making it an easy day trip from the city. It's also worth a stay, however, to experience a Japanese hot spring while enjoying the fall colors and blooming cherry trees. Many hot springs are located in the area, and traditional inns offer hot spring baths, meals, and lodging. These include Sanage Hot Springs, one of the largest natural radon springs in Japan that gushes up from some 1,200 meters underground. Oku-Yahagi Hot Springs, located upstream of the Yahagi River, is another popular destination known for its natural beauty.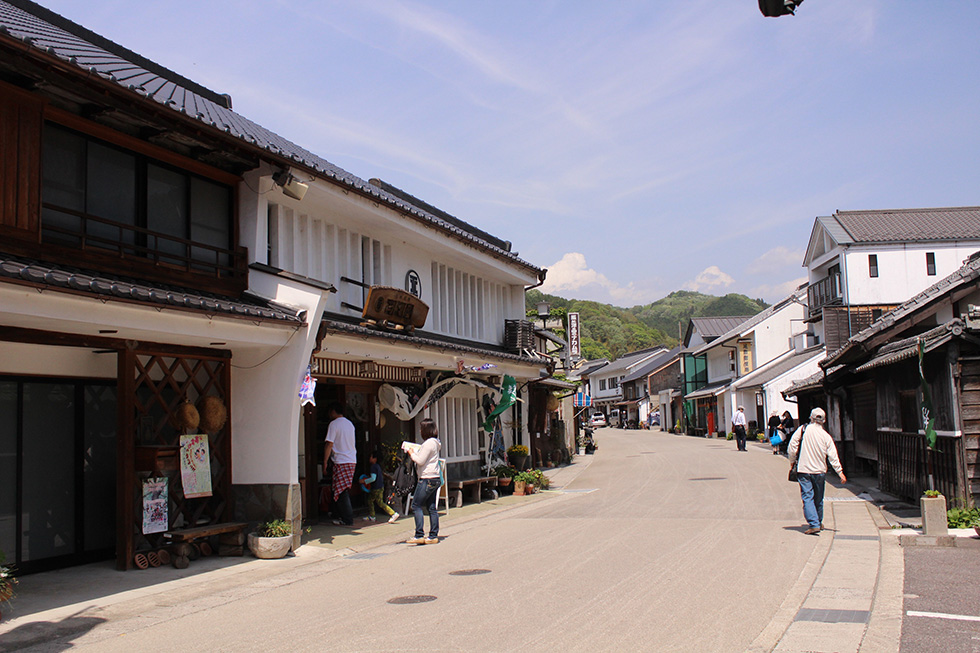 Staying at a hot spring inn is a time-honored custom in Japan for good reason. For generations Japanese people have enjoyed donning cotton kimono called yukata, leisurely soaking in the baths, and savoring extravagant meals filled with seasonal Japanese delicacies. Now you too can enjoy this custom—the ultimate way to relax and get away from it all in Japan.
Obara District, Toyota City (YouTube)
For more details, contact DMC Japan to discuss ideas and locations.
Contact Us