Vibrant Nature and Culture Await in San'in
Tottori & Shimane, San'in
Located just one hour from Tokyo by airplane, the natural beauty of San'in surrounds you in all directions. From gigantic sand dunes to stunning mountain views and exciting recreational activities to enjoy throughout the year, the San'in region is one of the hidden places to visit in Japan.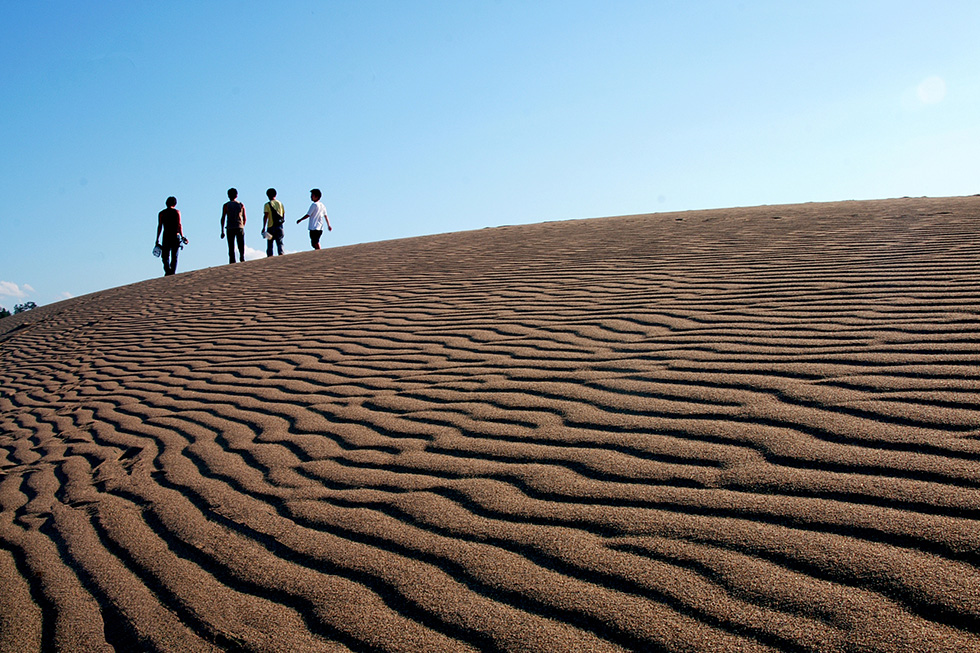 The Tottori Sand Dunes are part of the San'in Kaigan UNESCO Global Geopark and an absolute must-see in Tottori Prefecture. The largest sand dunes in Japan, they stretch out for 16 kilometers and rise 90 meters from their lowest to highest point. You can leisurely admire the natural beauty of the dunes as well as take part in a variety of exciting activities. The choices include paragliding over the endless mounds of sand, riding camels like merchants in the Sahara Desert, and doing yoga while gazing out at the horizon. The Tottori Sand Dunes have also been made accessible for everyone, with special wheelchairs suited to sand and slippers to replace shoes available for rent.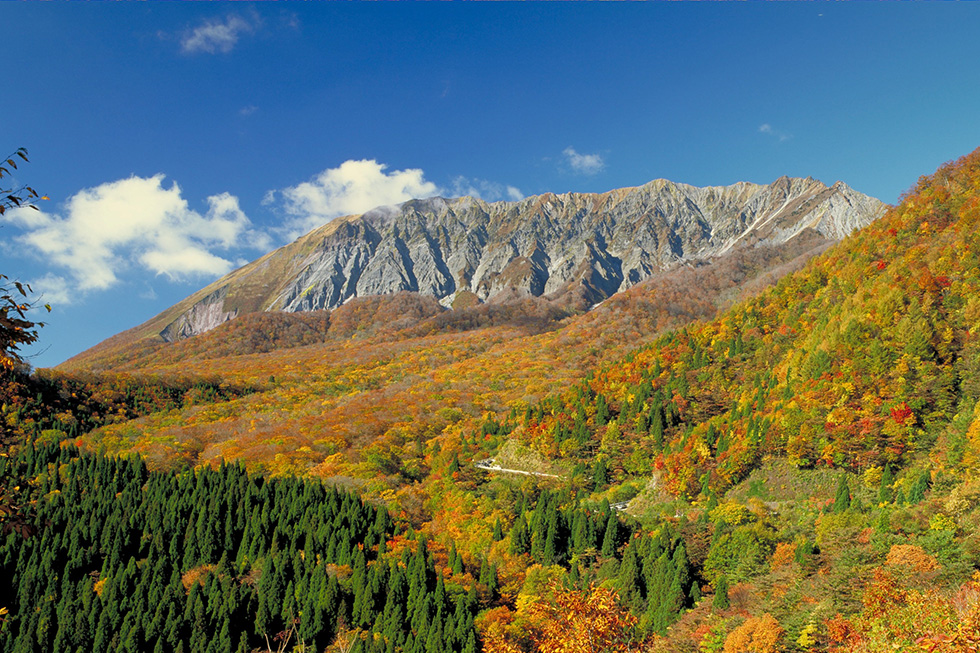 One and a half hours' drive west of the Tottori Sand Dunes stands a mountain called Daisen, also known as Hoki Fuji. Part of Daisen- Oki National Park, the mountain rises 1,709 meters above sea level and features a rich ecosystem with virgin forests and abundant wildlife. Considered sacred, Mount Daisen has been worshipped throughout history and is also home to a large number of Buddhist temples and Shinto shrines built on and around it. The mountain boasts vastly different scenery on its various faces, from symmetrical beauty reminiscent of Mount Fuji on its northwest side to a craggy rock face on its south wall, skirted by a forest below that turns fiery reds and golds in autumn.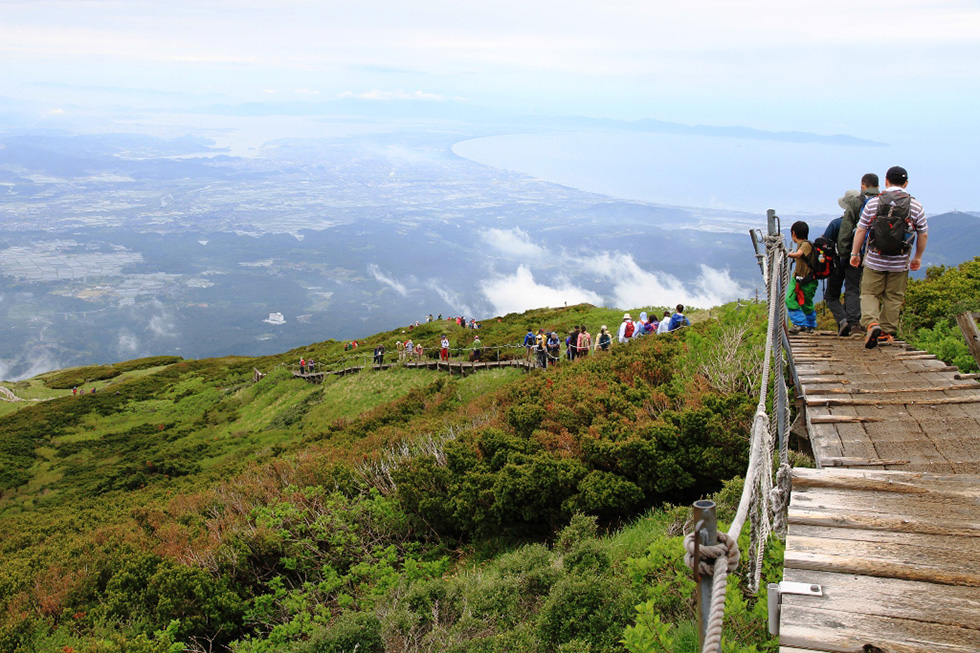 Hiking trails in summer range from steep ascents to the summit to gentle strolls through meadows and woods and groomed trails leading to centuries old temples and shrines. Visitors can also see evidence of various natural phenomena formed over millions of years by sea level changes and movements of the Earth's crust, including ria coasts, caves and igneous rocks. In winter, you can visit Mount Daisen's ski resort and ski down its slopes while gazing out at the Japan Sea. Mount Daisen's beauty and recreational activities can be enjoyed in all four seasons of the year.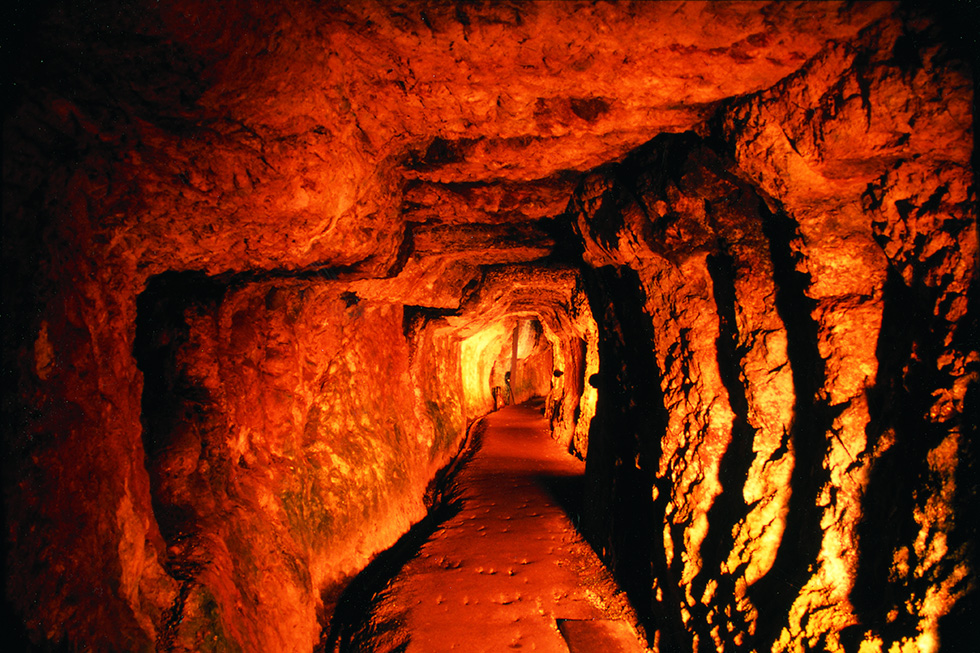 The Iwami Ginzan Silver Mine is located two hours' drive west of Mount Daisen and is designated as a World Cultural Heritage site for its precious natural surroundings that have been preserved despite the harmful effects of mining activities conducted over the centuries. Silver excavated here was the cornerstone of Asian and European cultural and economic exchanges in the 16th and 17th centuries. Strolling along the former silver transportation routes today, you can still see vestiges of the towns that flourished with the mining industry.
Although the name San'in means "shady side of the mountain," the San'in region is filled with majestic nature and fun activities. Come here to experience a vibrant part of Japan off the beaten path.
Route Romantique San'in (Youtube)
This article is written in cooperation with San'in Tourism Organization.
San'in Tourism Organization
4F 311 Suehiro-cho Yonago City, Tottori, 683-0043, Japan
For more details, contact DMC Japan to discuss ideas and locations.
Contact Us
Related Information:
[Experience] Tottori Sand Dunes Paragliding (PDF: 150KB)
[Experience] Route Romantique San'in (PDF: 1.1MB)