Off the Beaten Path: Omitama City's Rich Nature, History, and Local Charm
Omitama, Ibaraki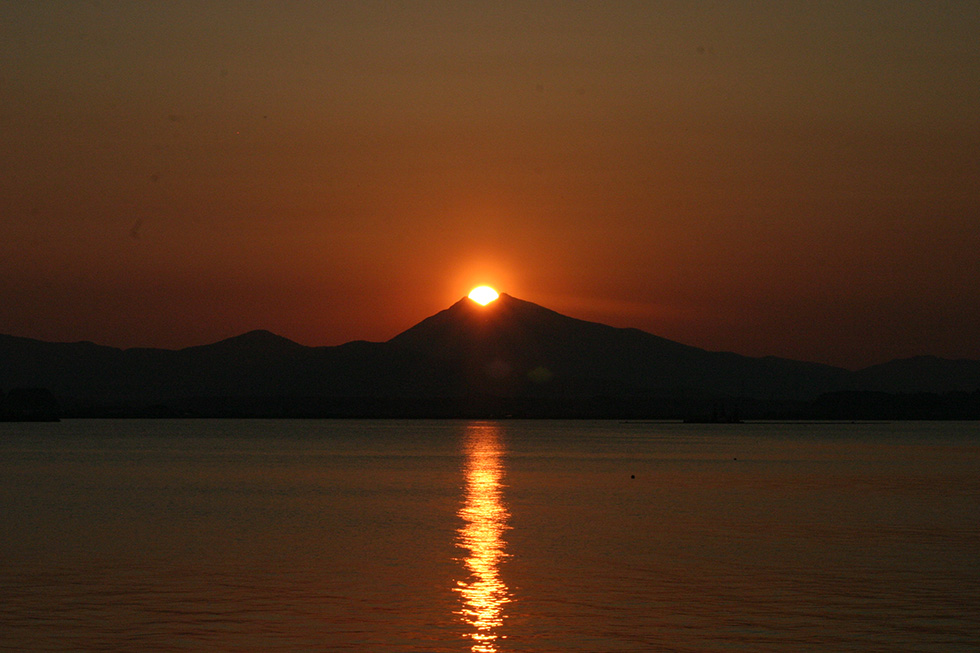 Although it's easy to be drawn towards Tokyo and other bigger cities throughout your stay in Japan, to really get a true feel for Japanese hospitality and culture, it's worth spending at least a day visiting the countryside.
Historically, Ibaraki Prefecture, situated to the northeast of Tokyo, has been one of Japan's most accessible rural areas, and Ibaraki Airport is one of the easiest airports to navigate in Japan. You'll find it located in Omitama City, situated north of the country's second-largest lake, Lake Kasumigaura.
Like other cities in Ibaraki Prefecture, Omitama produces a large amount of agricultural goods. More eggs are produced in Omitama than anywhere else in Japan, and the city is also famous for blueberries, apples, chestnuts, and natto (fermented soybeans).
Beautiful during any of Japan's four seasons, Omitama offers a breathtaking view of the sunset between Mt. Tsukuba's two summits (Diamond Tsukuba) during spring. In summer, take part in the Ogawa Gion Festival, said to be a 480-year-old tradition and the oldest Gion Festival in Japan. Taste the sweet and fragrant flavor of Hitachi Aki soba (buckwheat noodles) during fall, and in winter, SOL-LA-LA's marketplace is decorated with festive lights and decorations.
Fans of Japanese folklore should pay a visit to Tetsugi-jinja Shrine, dedicated to the tale of a naughty kappa (water imp), whose hand was lopped off by a samurai and later returned. Here you'll find numerous kappa statues and multiple hand-carved votive tablets devoted to hand-related medicinal remedies.
If you're feeling hungry, be sure to try the omuraisu (rice-filled omelette) dish at Kogetsuan. Likewise, SOL-LA-LA also serves up great local eats.
On fine weather days, hike or cycle around Lake Kasumigaura, or enjoy blueberry and apple picking at Yawaragi Farms. There are also several annual outdoor events, like Awa Awa Gion, for guests to participate in. During this festival, participants cup their mouths as they shout "Awa Awa!" and walk on burning straw collected from the eaves of every house.
For interactive indoor activities, Takano Foods Co., Ltd. offers daily tours of their factory, where you can learn all about how natto and tofu are made, as well as sample varieties of both. Additionally, at the Minole Performing Arts Center, you can catch live taiko drum performances, or try the taiko out for yourself, and let the music and rhythms of Japan inspire you.
Omitama City prides itself on its generous hospitality and local culture. Together with DMC Japan's planning expertise, rest assured you'll have a unique cultural experience and feel right at home in the Japanese countryside.
Discover Omitama (YouTube)
This article is written in cooperation with Omitama Tourism Association.
Omitama Tourism Association
4-11 Banchi, Ogawa, Omitama City, Ibaraki Prefecture, 311-3423, Japan
For more details, contact DMC Japan to discuss ideas and locations.
Contact Us