A Place of Paradise for Japanese Pottery
Mashiko, Tochigi
Mashiko, located in Tochigi Prefecture, is a town that has become synonymous with Japanese ceramics and folk art. As soon as visitors step past the station's gates, they are immediately welcomed by a giant earthenware jar on display, before being instantly immersed in the town's unique artistic culture.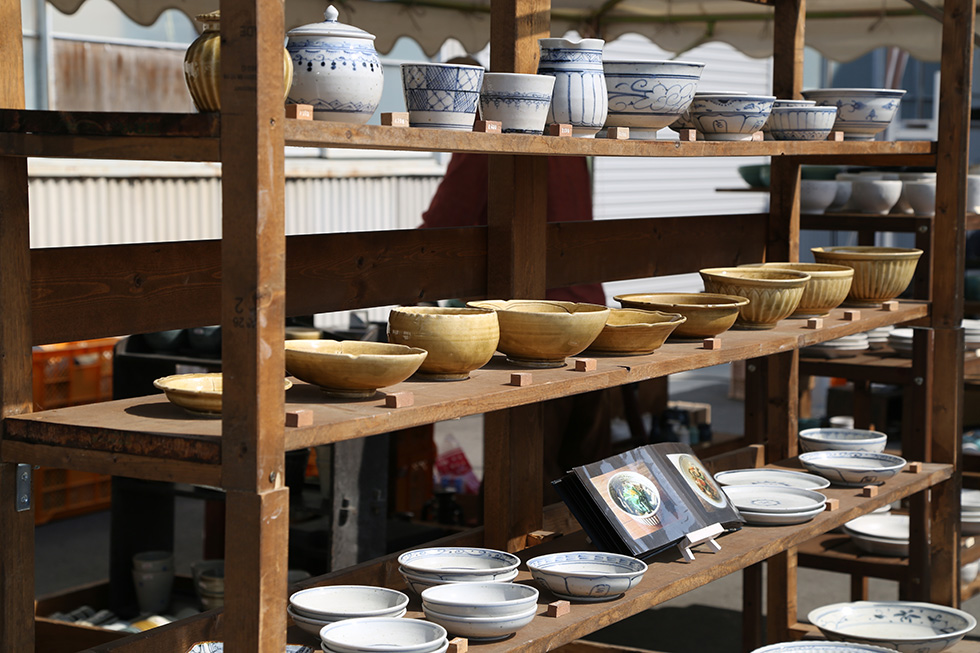 Those who are not exactly into crafts type may originally have reservations about diving head first into the world of traditional Japanese pottery, but one of the most appealing aspects about the art created and displayed here is that the majority of pieces are the products of around 300 to 400 local mingei artisans living in the area. Mingei means folk art or "the art of the people", and focuses on the beauty and rustic charm found in the creation of ordinary, everyday objects. Not all of the artisans are skilled or professional craftspeople, meaning that simplicity and imperfection are welcomed, and because of this, there's no better place to admire or shop for authentic Japanese ceramics, or begin your own foray into Japanese ceramic-making.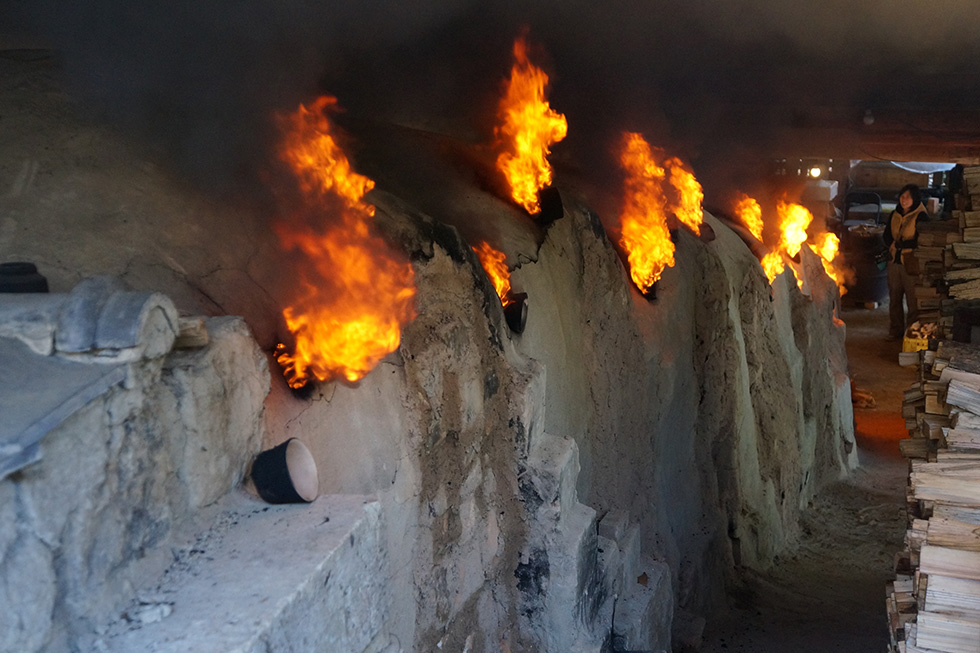 Though residents of Mashiko have been making pottery for thousands of years dating back until the early Jomon and Yayoi periods, it wasn't until potter Shoji Hamada established his workshop here in 1930, including a noborigama, or climbing kiln, that the town became especially known for its local ceramic art, called mashiko-yaki. Hamada's mark on Mashiko and Japanese art culture was so profound that he was the first person given Living National Treasure status. Those interested in learning about his life and life's work are encouraged to visit the Shoji Hamada Memorial Mashiko Sankokan Museum. Unfortunately, due to the terrible Great East Japan Earthquake in 2011, many of the town's kilns were damaged and had to be rebuilt. In light of this, the second installment of the Hamada Shoji Mashiko Noborigama Project began in November, giving Mashiko and Kasama potters a chance to connect with one another as they share and exchange ideas. General visitors are also welcome, and are encouraged to approach and converse with participating professional potters.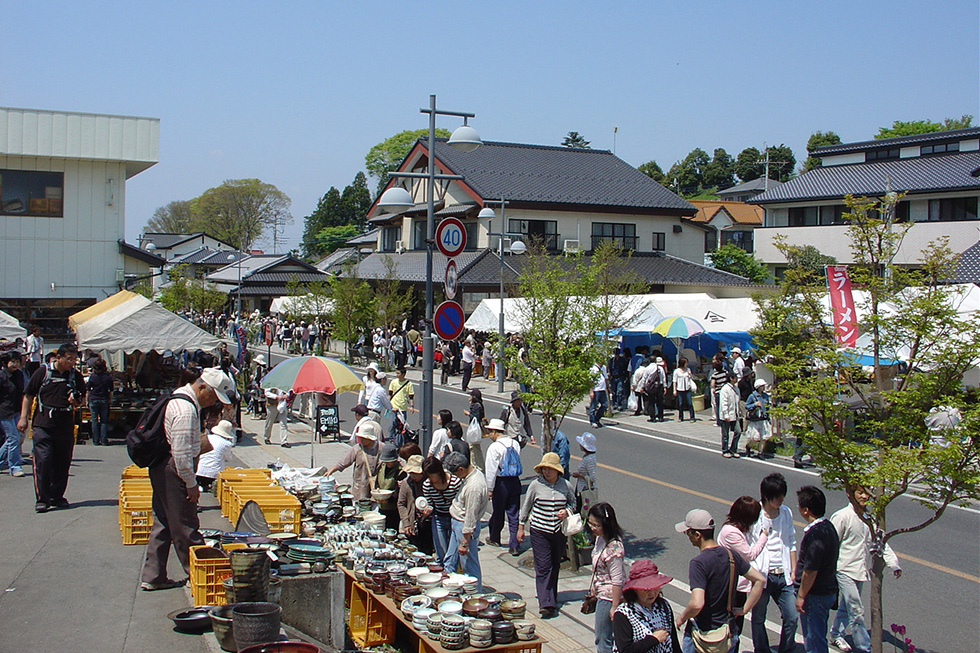 Additionally, Mashiko hosts a number of pottery-related events throughout the year, the most famous of which is their Pottery Fair, which is held twice annually during May and November. This event has been running for over 50 years, and in 2018 the 101th fair will be held from April to May. Over 50 stores and 500 artisan tents will participate in the event, offering everything from traditional mashiko-yaki to cups, dishes, and other daily items for sale. The fair offers a unique chance for visitors to mingle and talk with local artisans as they look around and shop.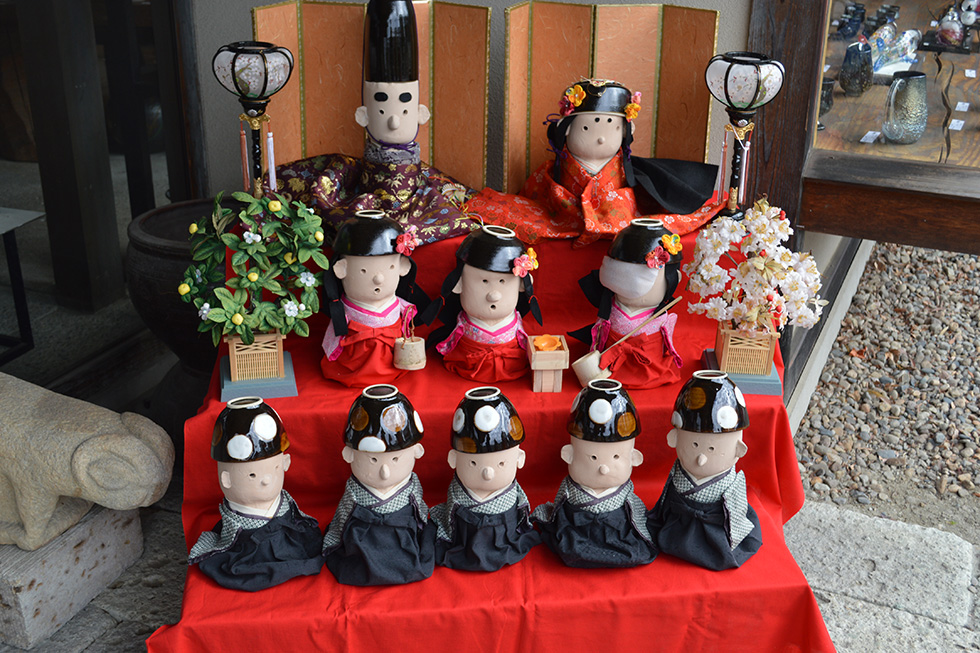 Before that, the eighth Mashiko no Hina-meguri will be held from February to March, encouraging guests to "see, experience, taste, and buy". March 3 is known as the Doll Festival or Girls' Day in Japan, and while this day usually conjures images of the beautiful ornamental dolls displayed to pray for the health of young girls, there are also a number of holiday-specific foods families often prepare on this day. For the duration of the Mashiko no Hina-meguri event, visitors can experience another side of this celebration by sampling traditional Doll Festival delicacies at the Hina Marche.
If you're looking for an exciting experience that is sure to inspire your own creative side, Mashiko is just a short, two-hour train ride north of Tokyo, making it a perfect day trip destination.
Mashiko, a town where Mingei (folk art) and culture fill the air (YouTube)
This article is written in cooperation with Mashiko Town Hall.
Tourism and Commerce Section, Town Promotion Department
Mashiko Town Hall
2030 Mashiko, Mashiko-machi, Haga-gun, Tochigi Prefecture, 321-4293, Japan
For more details, contact DMC Japan to discuss ideas and locations.
Contact Us