New Travel in rich
This exclusive bespoke tour was created for VIPs coming to World Expo 2025 in Osaka and showcases Hyogo Prefecture to the northwest—full of peak cultural experiences, royal-class cuisine, geiko and ancient performance arts, legendary castles and more. The excursion takes delays, discomfort and crowded excursions out of the equation by incorporating luxury travel via air and sea.
Transported in Style
Traveling primarily on chartered helicopters and dedicated ocean cruisers, explorers on this tour avoid the usual annoyances of getting from point to point, roaming at will through the sky and over the sea and enjoying rare perspectives of Japan.
Comfort and privacy are absolutes. For example, travelers board chartered helicopters from a private heliport right next to Kobe airport—no boarding pass or information gathering required—and land at a heliport on Awaji Island in Hyogo.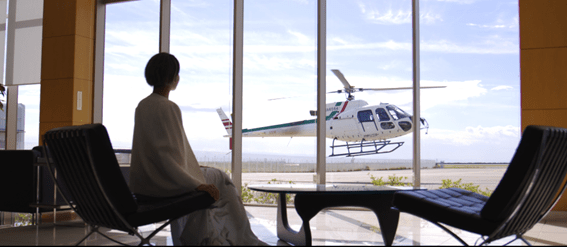 Highlights of the flights include hovering above Himeji Castle, a World Heritage Site, and the ruins of Takeda Castle, known as Japan's Macchu Picchu and the "Castle in the Sky" because of the phenomenon known as unkai, in which the castle rises above a sea of clouds.
By sea, travelers take the dedicated cruiser from the pier at Hotel Yumesenkei Besso Amahara, sailing across Osaka Bay and making port in Shin-Nishinomiya Yacht Harbor. Osaka Hokko Marina is the other port of call.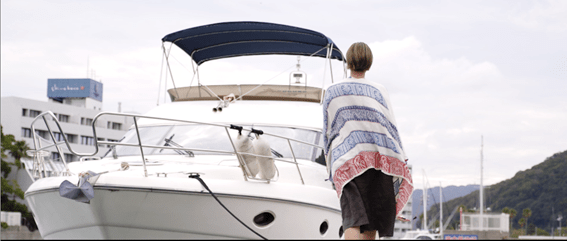 Up to four passengers can fly aboard each helicopter, while the ocean cruisers hold ten. Alcohol (such as local Japanese sake and wine) can be served on the ocean cruiser on request. On land, hire cars are the rule. A dedicated bilingual guide accompanies each group to answer questions and handle requests.
Cultural Peaks
Japan's fascinating culture is on vivid display during this tour, and in settings just as captivating.
Arima Geiko
Geiko have been a prime draw in the onsen town of Arima for centuries, entertaining nobles and celebrities as well as many foreign patrons from nearby Kobe. Just as elegant and refined as their sisters in Kyoto, Arima's personable geiko offer a more playful take on music and dance sure to entrance and delight visitors with performances honed for a thousand years.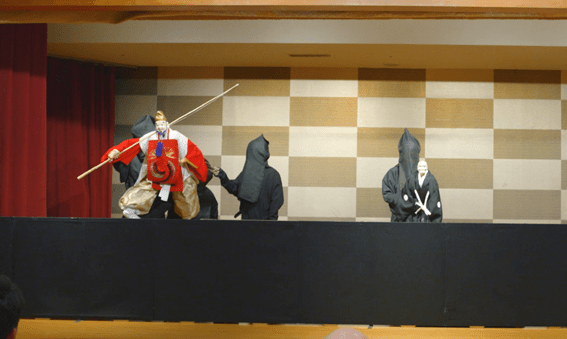 Awaji Ningyo Joruri
This is Japan's dynamic puppet theater—a performance art centuries old. The "performers" are manipulated by faceless, black-clad puppeteers, accompanied by shamisen music and a narrator chanting the tale. Free audio guides to the spellbinding action are available in English, Chinese and Korean. Visitors can also interact with the puppets backstage.
Awaji Yumebutai
Famed architect Tadao Ando designed this complex as a place for exploring modern Japanese culture and Japan's sense of nature. His "Dream Stage" will intrigue anyone interested in design and the natural world—full of massive gardens, reflecting pools, cascading water and more. A visit here includes a traditional Japanese tea ceremony.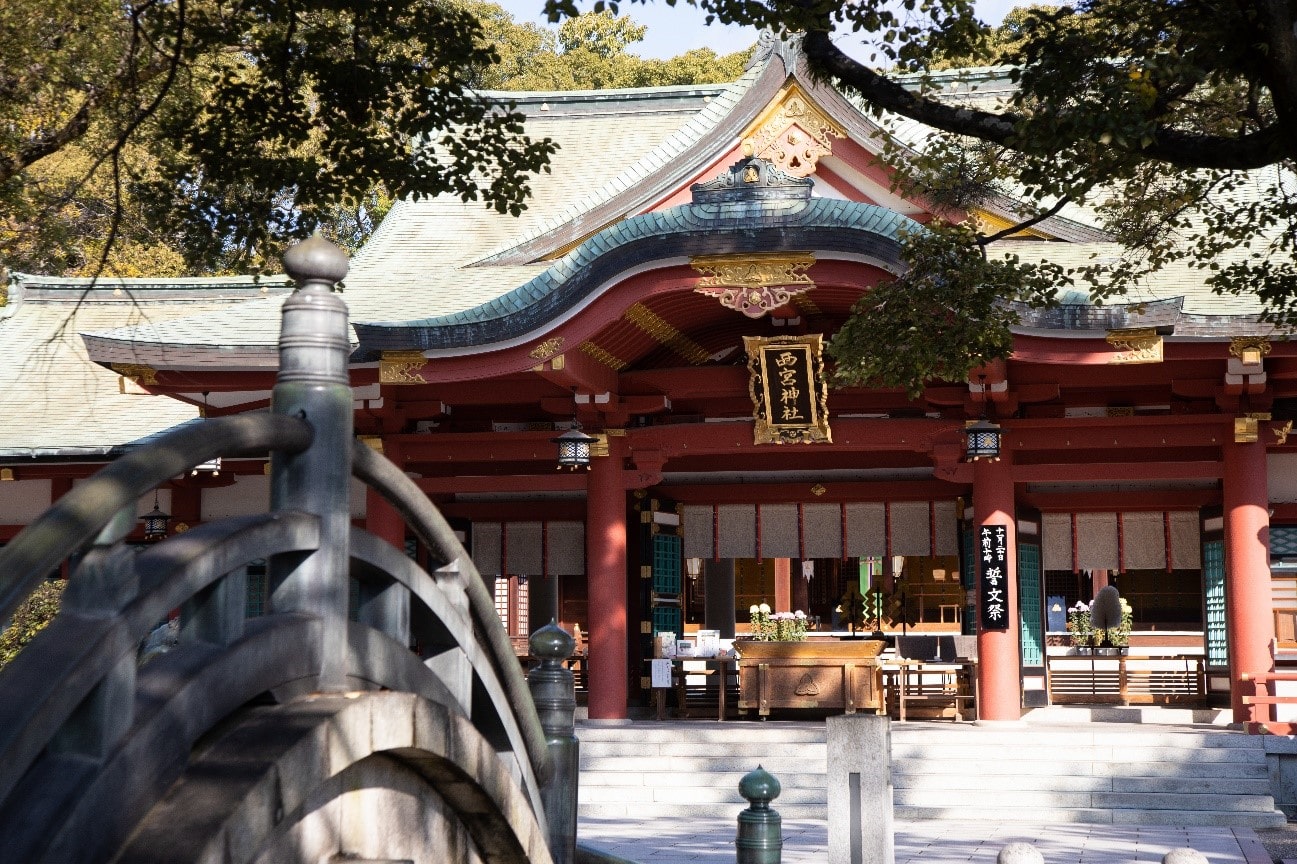 Miko Kagura at Nishinomiya Shrine
At Nishinomiya Shrine—the head shrine of Shinto's Ebisu sect and over twelve centuries old—you will learn about the shrine's history from the priests who serve the gods and perform ceremonies. Immersive performances of dance and music called kagura are performed here.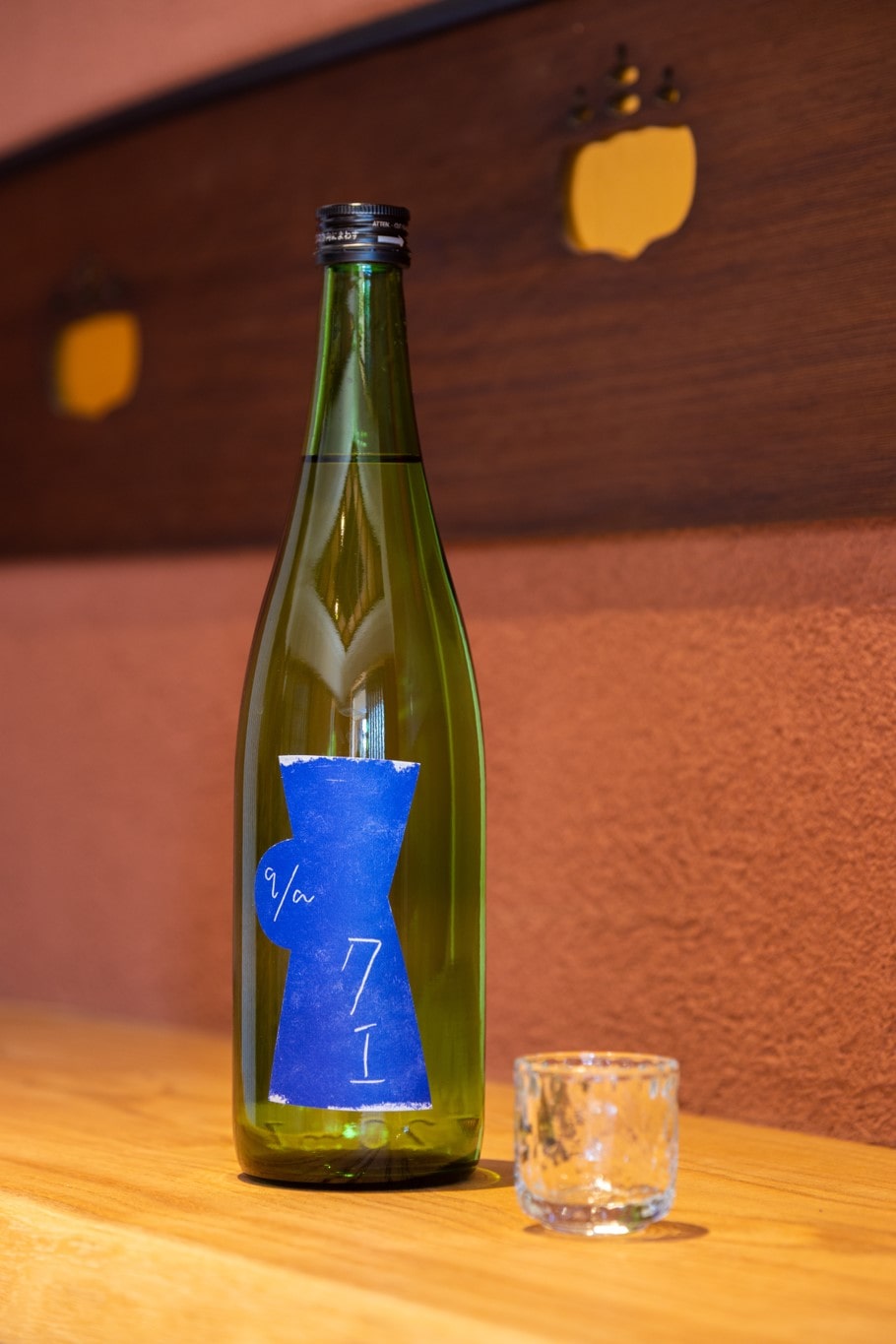 Peak Tastes
Freshness, seasonal nuances and palate-pleasing perfection are all assured at these culinary destinations.
Miyake Brewery
Yamada Nishiki, the king of sake rice, is grown here in Hyogo Prefecture. While living in Germany, Miyake's head brewer decided to bring Japanese sake to the world and took over his family's centuries-old sake brewery. The brewery produces Yamada Nishiki rice in cooperation with local farmers, draws pure waters from a river underground, and makes fresh, delicious sake. Travelers can sample a variety of what is brewed at Miyake.
French Cuisine at Hotel Anaga
The island of Awaji is famed for supplying Japan's royal household with provender. Hotel Anaga's French cuisine with a Japanese touch is made with locally sourced ingredients from land and sea.
Sushi Kaiseki at Grand Nikko Awaji
The showcase Japanese restaurant Awami on Awaji Island has an intimate eight-seat wood counter and a Kyoto-trained chef serving note-perfect sushi kaiseki. Floor-to-ceiling windows offer views of green fields and the sea.
Kyoto Kaiseki at Izumi
A Kyoto kaiseki restaurant that will have believing you are in Kyoto itself. Enjoy fresh local cuisine paired with prime Japanese sake to create a singular dining experience.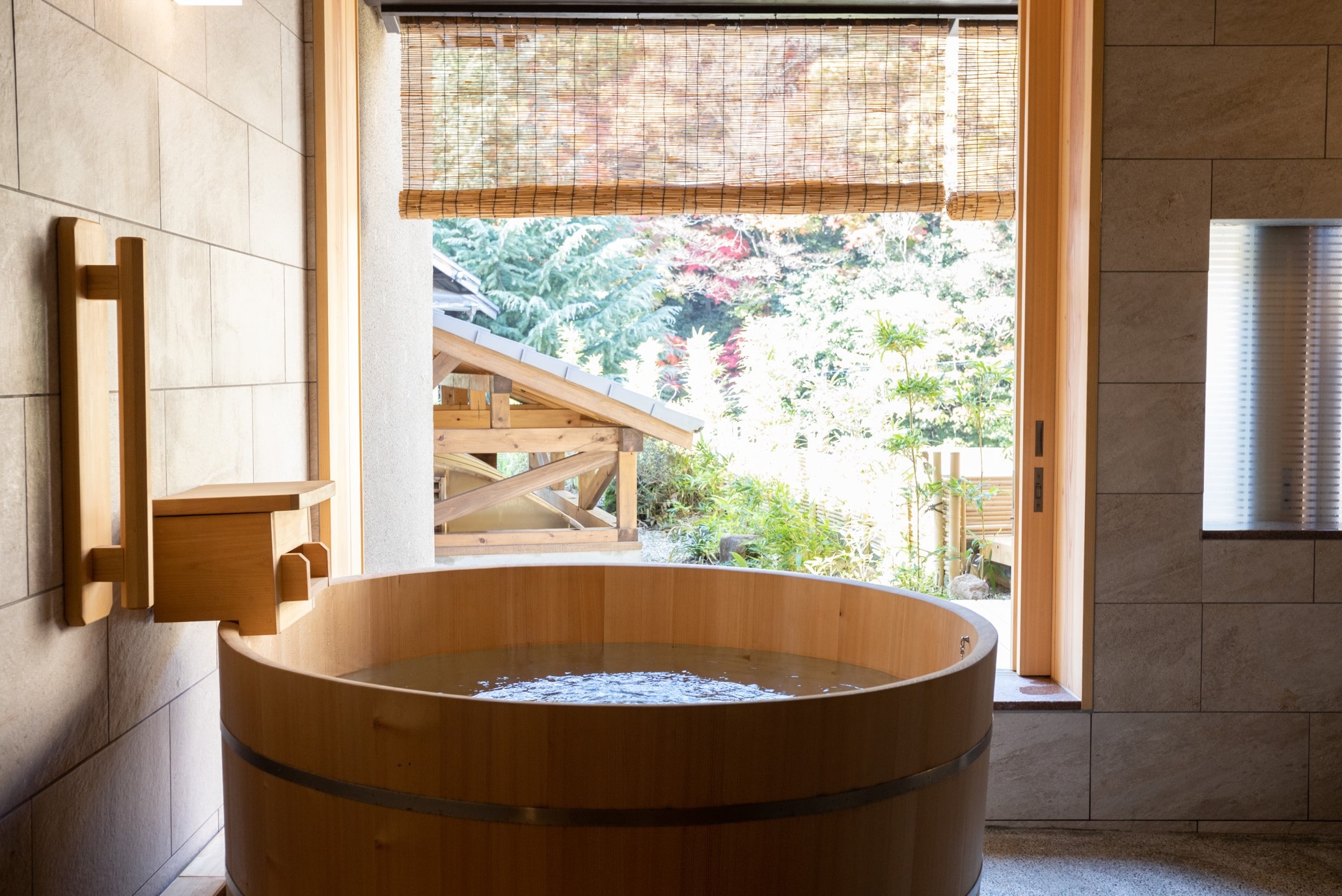 Arima Onsen Tocen Goshobo
This venerable hot springs inn has served shoguns. Long exposed to the West, Goshoboh serves kaiseki meals that include appetizers, side dishes, sashimi, grilled and deep-fried foods, desserts and meat dishes, including Tajima beef. The menu changes to match the season and seasonal ingredients.
Exclusivity, safety and ease of travel, phenomenal Japanese cuisine, rare cultural experiences and sights—this bespoke excursion captures the finest facets of Japan.
For more details, contact DMC Japan to discuss ideas and locations.
Contact Us