ADVENTURE TRAVEL IN HOKKAIDO
Hokkaido
Japan is an archipelago, and the northernmost and largest of Japan's islands is Hokkaido.
Across its vast expanse of 830,000 km2, each region of Hokkaido has unique allure that keeps travelers coming back for more.
Hokkaido has exotic natural environments found nowhere else in Japan, with a rich variety of mountains, rivers, forests, lakes, wetlands, volcanoes, seacoasts, and isolated islands. Its national parks cover 5,092 km2, about 6% of the island's area. Shiretoko National Park, located on the eastern edge of the island, is the only national park in Hokkaido to be registered as a Natural World Heritage site in recognition of its rich ecosystem and importance as a habitat and breeding ground for rare wildlife, such as the Ochotona rabbit and the Usubaki butterfly, which are survivors of the Ice Age.
[Hills in Biei Town] A magnificent scenery typical of Hokkaido

[Lake Mashu] A caldera lake in Akan Mashu National Park
Hokkaido is also known for the distinctiveness of its seasons compared to the rest of Japan. In the late spring, as the lingering snow melts slowly, the trees bud all at once, turning the landscape a vivid green during the short summer. During the autumn harvest, the land overflows with fresh, delicious crops, and in the long winter, is transformed into a beautiful world of pure white. One of Hokkaido's greatest attractions is its food, blessed by its natural environment, with something to delight every taste from seafood, farm products, and meat to sweets and alcoholic beverages like beer, wine, whiskey, and sake.
[Sounkyo] Autumn leaves at Sounkyo in the part of Daisetsuzan National Park, whose area is famous for Hot springs.

[Jingisukan and Beer] Jingisukan; Hokkaido style mutton/lamb Barbecue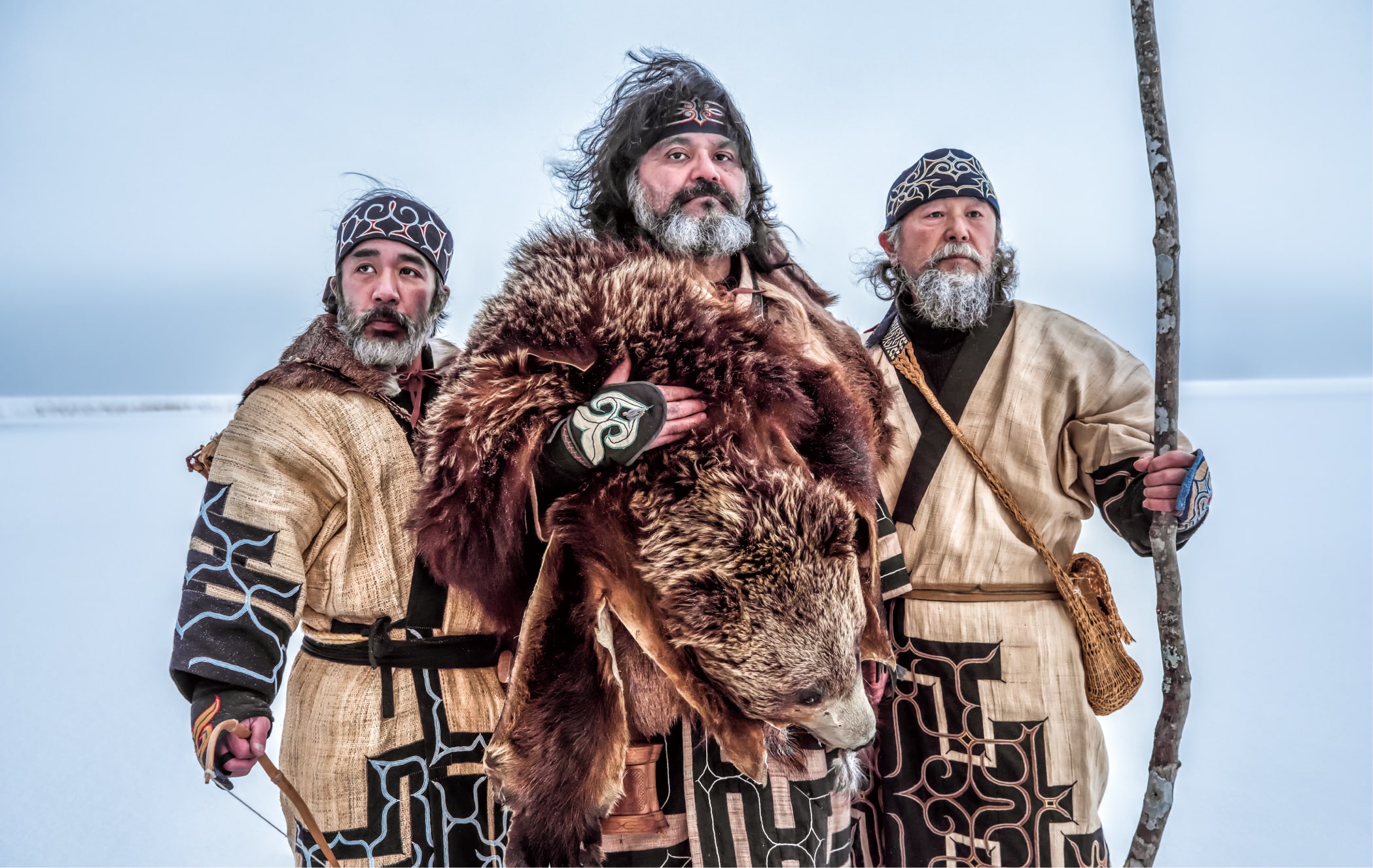 [Ainu] An indigenous people, particularly in Hokkaido area. PHOTO from Akan Yukar "Lost Kamuy", performed in the Lake Akan Ainu Theater In terms of culture, its Ainu and Jomon ethnic cultures are unique to Hokkaido, and one can see and experience this heritage in each of its local regions.

Hokkaido also boasts the largest number of resort areas consisting of a geothermal spring and overnight accommodations, which are the true pleasure of Japan, with a wide variety of types and benefits from salt springs, simple hot springs, sodium bicarbonate springs, sulfur springs, and gypsum springs to acidic springs, iron springs, and moor springs. A long soak in the geothermal waters is a great way to unwind after a busy day of activities.
Adventure tourism (AT), which has been gaining popularity in recent years, refers to "travel that consists of two or more of the following three elements: activities, nature, and cultural experiences" (as defined by the Adventure Travel Trade Association).
With its natural environment, wildlife, cuisine, and culture fulfilling all three categories, Hokkaido is truly the perfect place for AT.
Make Hokkaido your destination for high experience value: novel and unique, personal transformation, wellness, challenging, and low impact.
Multiple Adventures around Lake Shikotsu (YouTube)
Take a look at the below itinerary here.
Multiple Adventures Around Lake Shikotsu
Trekking Japan's Largest National Park and Sacred Towering Mountains
Sapporo Nanseki: A Timeless Legacy Chitose & Sapporo Guided Walking Tour
One Hundred Mountains of Japan

For more details, contact DMC Japan to discuss ideas and locations.
Contact Us