Adventures in the Azuma Mountains: Snow-surfing to Snow Monsters
Azuma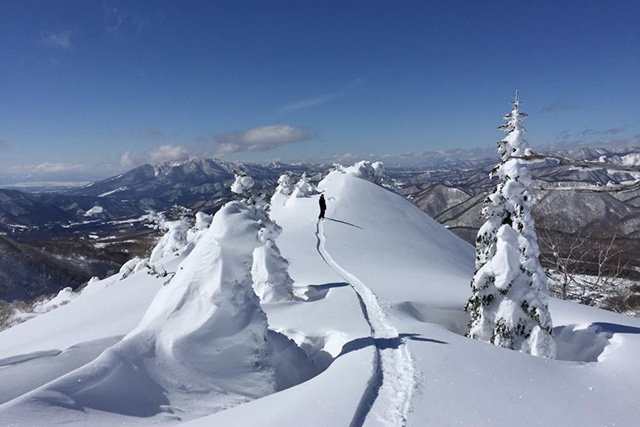 (Photo courtesy of Channel Square) Perched between Yamagata and Fukushima, the Azuma Mountain Range is a powder-snow heaven dotted with indulgent hot springs. Popular with hikers in the warmer months, come winter the area is transformed into a magical place, home to steaming snow-surrounded baths, pristine slopes and the region's legendary snow monsters. Embracing local wisdom and knowledge and part of a region still in recovery, there are local hosts, guides and instructors ready to open the area's secrets to the visitors who venture off the regular tourist trails.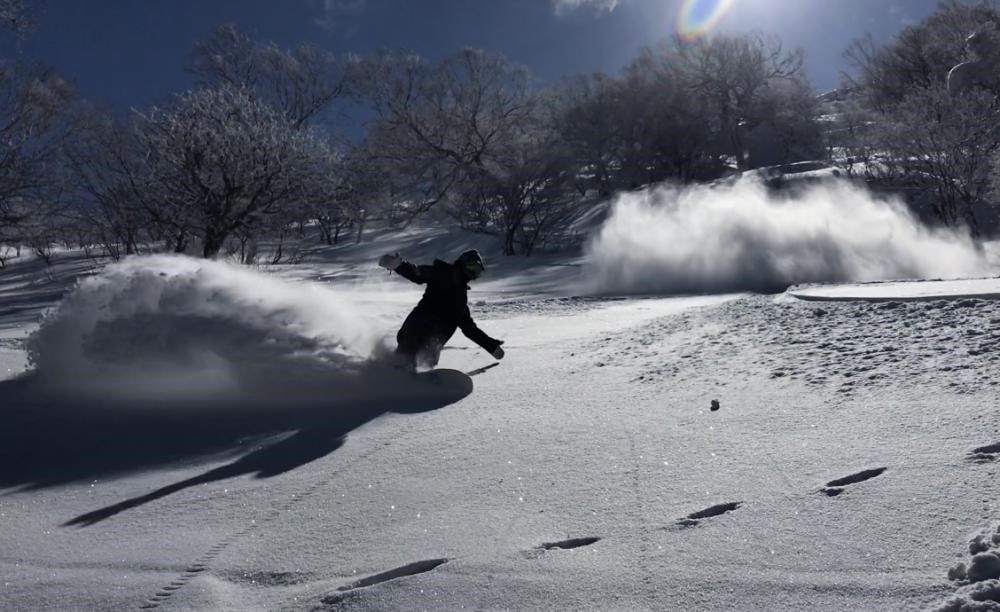 Washikura snow mountain white field experience
(Photo courtesy of Channel Square) Channel Square
An indoor park hosting countless activities and events since the Great East Japan Earthquake in 2011, Channel Square has a firm place in the hearts of Fukushima residents. Now offering guided adventures in the local area, the Channel Journey project has everything from kayaking on a private lake to snow surfing on the stunning Adatara Mountain Range. Snow surfing is a fun alternative to snowboarding, a great way to make the most of the incredible powder snow and a unique sport. For adventurers, there's a one-day package that's guaranteed to keep the adrenaline flowing, combining snow-surfing, trekking, extreme sledding and snowmobiling. With a specially cooked hotpot lunch to refuel in the middle and ending in the secret local hot springs, it's a dream day in the snow.
Skiers at Tengendai Kogen
(Photo courtesy of Tengendai Kogen)

Tengendai Kogen course map
Tengendai Kogen
For those focused on skiing, the 100% powder snow of Tengendai Kogen will transcend expectations. Located on the slopes of Mt. Nishi-Azuma, the region's highest mountain at over 2,000m, the resort has 10km of slopes to choose from, with the highest course stretching 1,820m. There is an even spread between intermediate, beginner and expert slopes, with non-groomed courses offering a taste of the wild side. Snowboarders have plenty of options here too, and with the extra-long season, there are adventures to be had for months.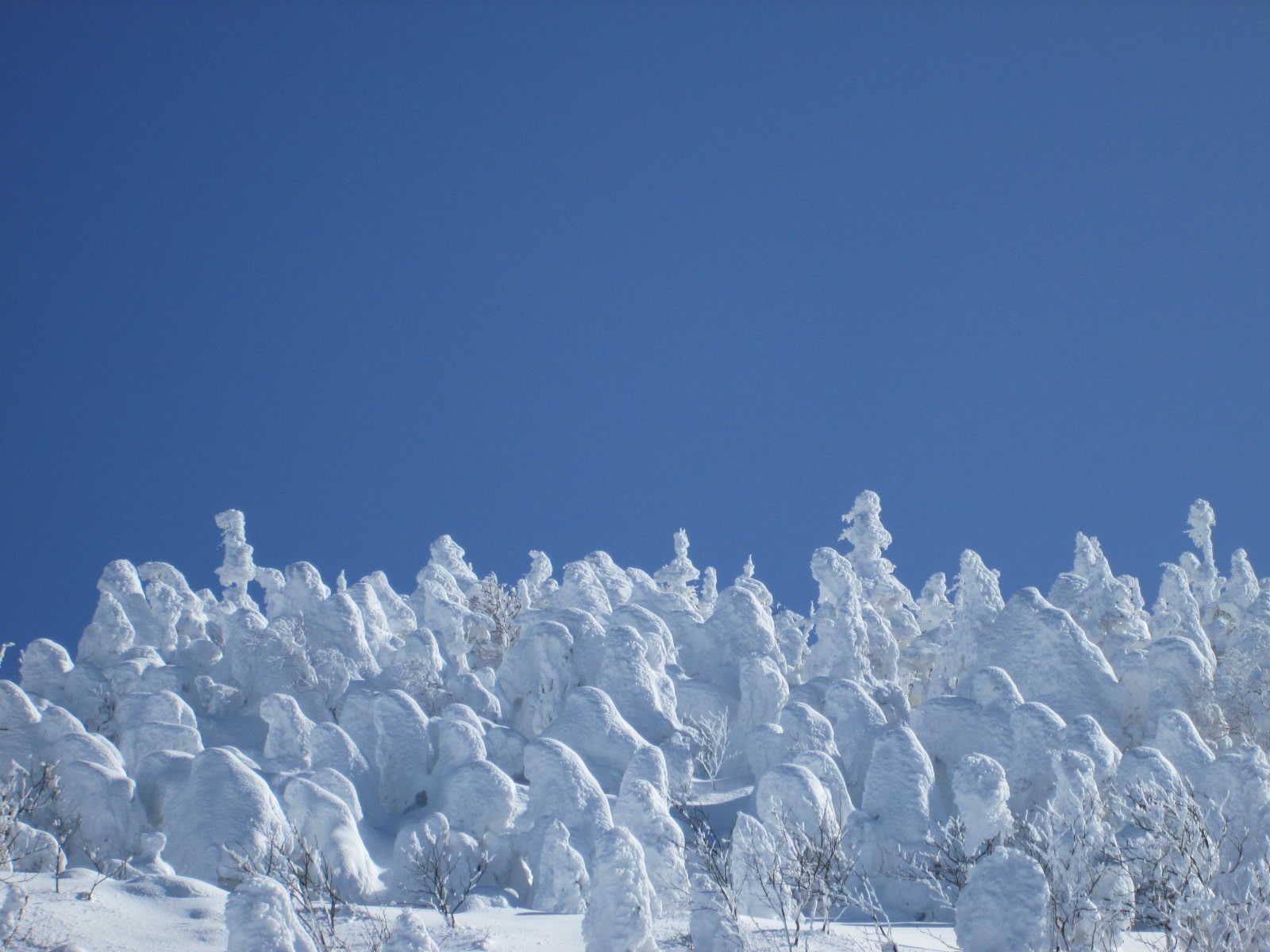 Snow Monsters
(Photo courtesy of Tengendai Kogen) Snow Monsters
As well as being great for snow sports, the incredible snow conditions of the Mt. Azuma area also create some otherworldly sights. Juhyo, known as 'snow monsters' are a rare and breath-taking highlight, created by snowstorms blanketing trees with layers of snow and ice. Creating impossible forms on the mountain slopes as the season deepens, each monster has a unique and unusual form.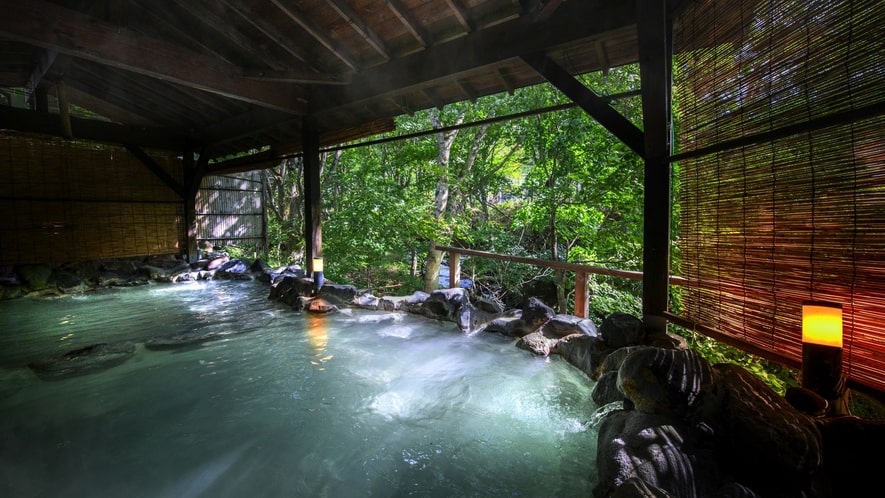 Nakanosawa Onsen
(Photo courtesy of Bandai Meito Resort Bonari no Mori) Often found in remote areas, a locally-guided trip from Grandeco Snow Resort can combine monster-hunting with local outdoor hot springs. Using a gondola and later snowshoes, the group can enter the world of juhyo on the slopes of Mt. Nishi Azuma. After bidding the creatures farewell, it's time to warm up in the beautiful baths of Nakanosawa Onsen. The hot spring town was founded nearly 400 years ago and the source is known to produce the most water in Japan, spouting 13,400 liters per minute. Known for its high sulfur levels, it's a healing spring and allows bathers to relax deeply into its waters while surrounded by snow. With a dozen Japanese inns to choose from, staying a little longer in Nakanosawa is a temptation visitors couldn't be blamed for giving in to.
For more information, please visit the following websites.
Tengendai Kogen (https://japan-skiguide.com/guide/htm/r0211ens.htm)
Channel Square (http://channelsquare.jp/journey/en/)

This article is written in cooperation with Yonezawa City Hall.
Yonezawa City Hall Tourism Division, Industry Department
5-2-25 Kanaike, Yonezawa-shi, Yamagata

For more details, contact DMC Japan to discuss ideas and locations.
Contact Us